Diversity Through Dance
Oct. 26, 2021
SHSU Media Contact: Emily Binetti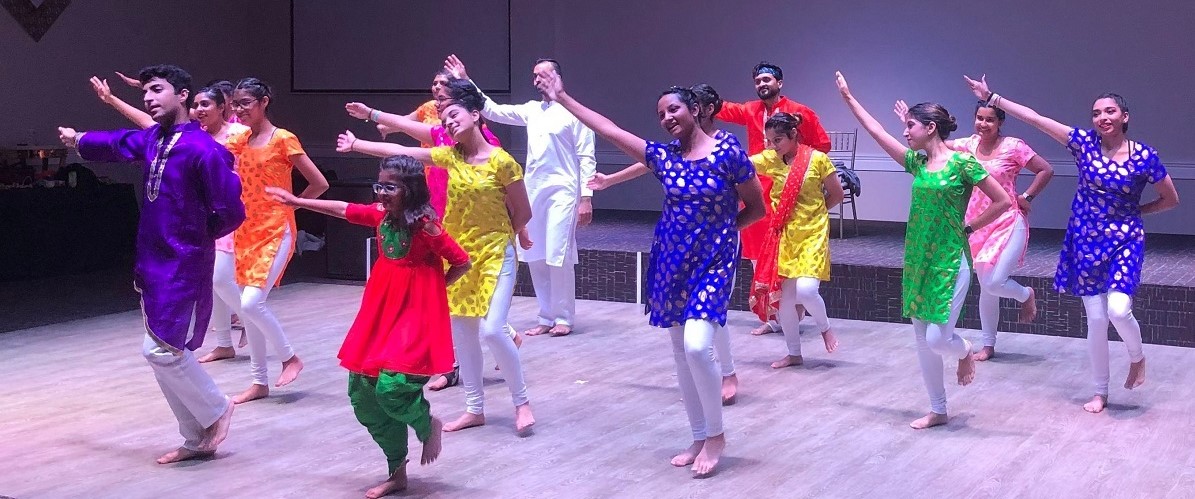 By Nifemi Bola
To some, dancing is simply movement of the body whereas to others, dancing is a way to express the human condition and a medium to tell stories in ways words cannot achieve. Rasika Borse, a faculty member in the Sam Houston State University Department of Dance, sees dance as much more than just bodily movement.
A native of Thane, India and also a Canadian citizen, Borse is co-director of the company Bollywood Signature, along with Jennah Mohamed. Together, they created a beautiful and educative cross-cultural project which was awarded a grant through the Digital Strategy Fund by the Canada Council of the Arts.
In late-February, Borse and Mohamed formed the idea of "Journey Through India," a live dance performance that would follow a young girl and her dost (friend) on a magical journey through the eight states of India and learn about the different styles of dances.
Plans quickly progressed once the co-directors found a rehearsal space, and just a few days shy of the August premiere of the live performance, they received news that they had been awarded the grant through the Digital Strategy, an avenue that provides artists the opportunity to adapt existing work or create new work to be presented virtually. This allowed them to move forward with a virtual adaptation.
Under the working title, "A Virtual Journey Through India," Borse and Mohamed strive to make a meaningful impact amongst young people by sharing their work through video performance to be distributed in schools across Calgary.
"Diversity and inclusion are such important topics in our lives and society today. Growing up in the Western world with Eastern roots can sometimes leave individuals like us feeling internally and culturally displaced," Borse said. "There are moments where we may attempt to assimilate in order to 'fit in' in fear of rejection. However, in each of our lives, there has been a pivotal moment that has shaped our curiosity in learning more about where we come from—a time that makes us realize that each of our individual roots is what makes us unique and that learning from each other and celebrating our diversity is our strength."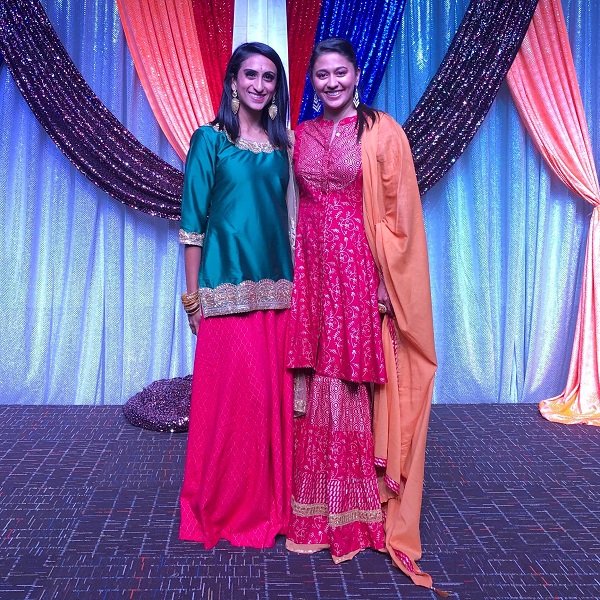 After noticing a lack of Bollywood dance training in Calgary, Borse and Mohamed created Bollywood Signature to provide a platform where dancers would have performance opportunities as well as authentic training. They also hope to build awareness on the impact of diverse cultures coming together creatively.
"We want to play a small role in advocating for the strength in cultural diversity. We hope that distributing this video to schools can promote inclusivity and create conversations. We want every child to be proud of where they come from and to be advocates for generations after them," Borse said.
Drawing inspiration from her life outside of work to help her teach, Borse believes that dancers and choreographers too often get tied down to their comfort zones.
"You have to put yourself in a position that will allow you think beyond what's easily accessible. I truly aim to teach my students this every day, encourage them to get inspired, and then go for whatever it is that they think is impossible," Borse said.
Borse and Mohamed are still hard at work with "A Virtual Journey Through India" by looking for venues and preparing for filming. Despite a full schedule, the two are not slowing down anytime soon. Bollywood Signature just launched a new season, including a three-month training program. The company also has collaborations planned with artists from all over the world and possibly a second show next summer.
- END -
This page maintained by SHSU's Communications Office:
Associate Director, Communications: Emily Binetti
Telephone:936.294.4406
Communications Manager: Mikah Boyd
Telephone: 936.294.1837
Communications Writer: Campbell Atkins
Telephone: 936.294.2638
Thomason Building: Suite 102
Please send comments, corrections, news tips to Today@Sam.edu