Commencement Spotlight: Jessica Caceres
May 17, 2021
SHSU Media Contact: Emily Binetti
"Commencement Spotlight" is a series focused on highlighting SHSU graduates who have made remarkable strides in their lives to reach commencement day. These stories from Bearkats graduating this month, who have demonstrated a "can-do" spirit through challenges and service, remind us of the many ways Sam Houston State University is preparing students for meaningful lives of achievement. Visit today@sam/commencementspotlight to find the list of stories highlighted so far.
---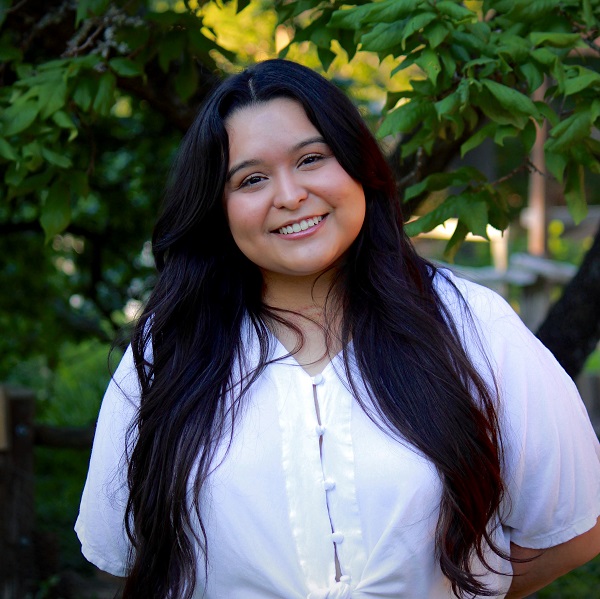 Jessica Caceres
Trinity, TX
Bachelor of Science in Biology
"My mother taught me that the adversity can bring perspective, and my grandmother showed me the strength found in humility. After I graduate, I hope to live a life that is worthy of their sacrifices."
What challenges did you face to complete your degree?
Funding my education was my first obstacle, however, due to the generosity of the Terry Foundation, I was able to ensure financial security and become the best student I could possibly be. This path led me to JAMP, an organization which aids underrepresented populations with the pursuit to medical school. Through JAMP I was able to have the information, structure, and guidance that is not always afforded to most first-generation, pre-med students. I often regard my acceptance into both programs as my greatest accomplishments while in college, because of the community they offered me. Without these programs I am unsure if I would have been able to have the opportunity to chase a seemingly impossible goal.
The challenges I faced at the beginning of college were major life-defining moments in my life; however, my senior year has made itself to be the most impactful. In August of 2020, at the height of the pandemic, both my mother and my grandmother passed away after weeks of hospitalization with COVID-19. This event presented the largest obstacle in my pursuit of higher education, because my mother will not see the reward for her sacrifice. Although I will not be able to share my graduation with them, I will always carry their lessons.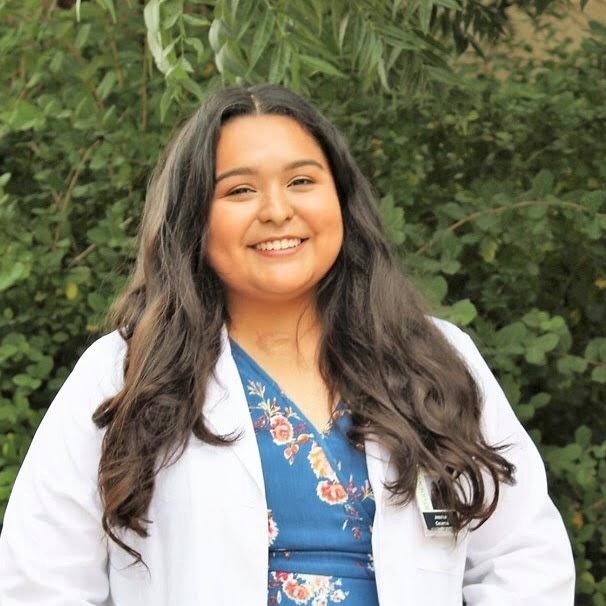 What service projects have you taken part in during your time at SHSU?
Throughout college, I returned to my old high school to assist students and faculty with college preparation and applications, along with annual health screenings for students. Trinity High consists of a population where nearly half of students live in homes below the poverty line. Resource scarcity is also present within the school's annual health screenings, as they are understaffed. When I assist in the health screenings, I use it as an opportunity to teach students about the importance of preventative care.
What are your future career goals?
I will be attending the Texas Tech University Health Sciences Center School of Medicine next fall. It is my goal to ultimately return to a rural, and medically underserved area as a doctor and aid with eliminating resource scarcity in Texas. I hope to have a trusting relationship with my patients and be a part of the community. I want to foster an educational environment on well-being while simultaneously endorsing preventive medicine. Additionally, I hope my practice is viewed as a reliable resource for accessible healthcare services in the community.
What will you miss most about your time as an SHSU student?
I have watched the SHSU community grow throughout my entire life. As a kid I watched campus expand and when I became a student here, I was a part of that growth. I will be moving 7 hours away and it makes me sad that I will no longer be here to see how the community continues to evolve. However, I am excited for the future of SHSU and the generations of career professionals that it will generate.
See more Commencement Spotlight features.
- END -
This page maintained by SHSU's Communications Office:
Associate Director, Communications: Emily Binetti
Telephone:936.294.4406
Communications Manager: Mikah Boyd
Telephone: 936.294.1837
Communications Writer: Campbell Atkins
Telephone: 936.294.2638
Thomason Building: Suite 102
Please send comments, corrections, news tips to Today@Sam.edu