New Certificate Program For Faculty/Staff Focuses on Diversity, Equity, Inclusion
Sept. 11, 2020
SHSU Media Contact: Wes Hamilton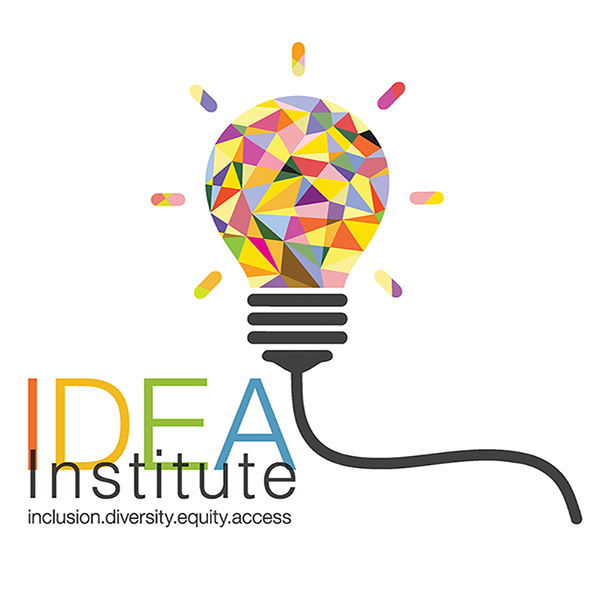 A new program focused on diversity, equity and inclusion for faculty and staff at Sam Houston State University is beginning this fall. Geared towards offering a multifaceted approach to diversity, equity and inclusion training, the program will offer its first class on Sept. 16.
The Office of Institutional Diversity & Inclusion is collaborating with the College of Education to make the program available to all faculty and staff through Talent Management. Jeanine Bias Nelson, Title IX coordinator and director of the Office of Institutional Diversity & Inclusion, and Benita Brooks, assistant dean in the College of Education, are leading the efforts to bring the new training to the course catalog.
"We are extremely excited to be able to launch this program. We want to provide sustainable work that can be a strong foundation for campus across the board," Bias Nelson said. "It is important for our faculty and staff to understand that there are diverse perspectives on campus. These topics are more important than ever to make sure that faculty and staff are abreast of how to be able to service that population in different ways."
Brooks believes in order to change a community, you have to first look inward.
"I am from the school of thought that you must get to know yourself before you can bring about change in the world," Brooks said. "I think this certificate program will help faculty and staff do that. By getting to know themselves, it will allow them to be more open to implementing change in their courses or in the work place."
The three different tracks included in the program are the Beginner/Ally, Intermediate/Advocate, and Advanced/Champions.
"We developed a robust, comprehensive and multifaceted certification programs that can meet the needs of a wide variety of faculty and staff on our campus," Bias Nelson said.
The Beginner/Ally track, offered in two-hour courses, requires participants to complete four core courses and two elective options. This self-paced track is designed for SHSU faculty and staff interested in learning more about diversity, equity and inclusion from a foundational perspective.
---
Courses Include:
-Foundations in Diversity & Inclusion (Sept. 16 – 3-5 p.m.)
-Developing and Implementing Inclusive Practices (Oct. 7 - 3-5 p.m.)
-Unconscious Bias (Oct. 21 – 3-5 p.m.)
-Equity & Equality (Nov. 18 – 3-5 p.m.)
---
The Intermediate/Advocate track will launch in spring 2021 and includes additional courses in February, March and April and the Advanced/Champions track will follow in fall 2021.
"It is all of our responsibilities to bring about positive change. We talk about diversity but we have limited conversation around equity and inclusion. This certificate program will introduce those as well and provide strategies for faculty and staff to be more inclusive and more equitable," Brooks said. "Once we have faculty and staff begin to participate, word of mouth will grow around campus and our numbers will too. That is how you transform a community."
Bias Nelson felt it was important to package the courses together to offer a consistent training throughout each semester in order to be able to recognize faculty and staff who have gained knowledge in this subject area with a certification.
"There is an anonymous quote that says 'diversity is a fact, but inclusion is an act,' and we are trying to get these actions steps started to make people feel that they are really included here at Sam Houston State and to establish a sense of belonging embedded in our culture," Bias Nelson said.
Upon completion, participants will receive a certificate of completion, IDEA T-Shirt and participate in a recognition ceremony to be held in September each year.
- END -
This page maintained by SHSU's Communications Office:
Director of Content Communications: Emily Binetti
Communications Manager: Mikah Boyd
Telephone: 936.294.1837
Communications Specialist: Campbell Atkins
Telephone: 936.294.2638
Please send comments, corrections, news tips to Today@Sam.edu