Finalists Announced For Dean Of College Of Humanities And Social Sciences
May 12, 2020
SHSU Media Contact: Emily Binetti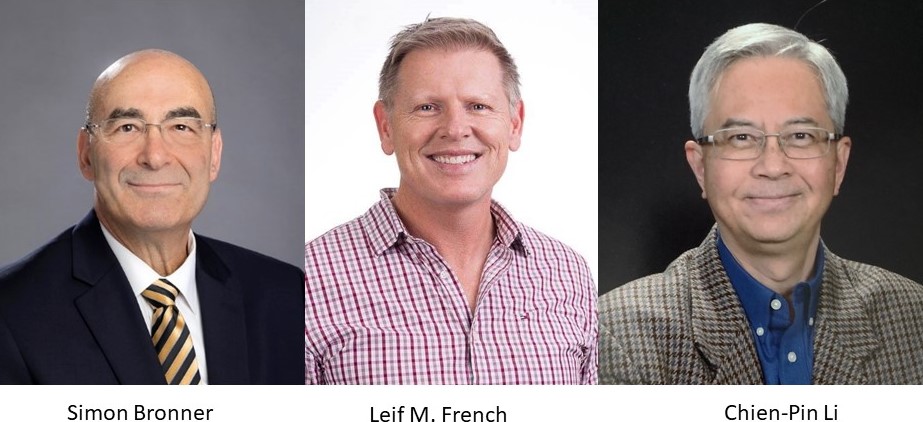 Three candidates being considered for the dean of the College of Humanities and Social Sciences have been announced by Sam Houston State University.
The three finalists for the dean position are Simon Bronner, dean of the College of General Studies at University of Wisconsin Milwaukee; Leif M. French, chair of the department of World Languages & Cultures at SHSU; and Chien-Pin Li, associate dean for Curriculum and Technology in the College of Humanities and Social Sciences at Kennesaw State University.
As part of the selection process, the candidates will each participate in a full day of online forum discussions taking place May 20-22 with SHSU faculty, staff and administrators. Ronald E. Shields, dean of SHSU College of Arts and Media and search committee chair, said the committee welcomes input from all stakeholders as it reaches the final stages. According to Shields, the firm, Wheless Search & Consulting, provided a list of 18 names for committee review.
"We worked through those applicants with screening interviews (conducted remotely) with 12 candidates from that list," Shields said. "After the first stage, three outstanding finalists were selected to provide to the Provost for his review. Our next step is introducing each of them to the college."
The committee will host three days of online forums (via Zoom) as an effective way to evaluate the finalists. Each meeting will begin with a brief introduction from the candidate before opening the floor to job related questions coordinated through a moderator in the online chat function. Further information will be announced (via email) on how faculty, staff and students in CHSS can participate.
"The forums will allow our CHSS community to get to know each candidate and evaluate their fit with the culture and vision of the college," Shields said.
Bronner holds a BA in Political Science from State University of New York, a MA in American Folk Culture from Cooperstown Graduate Programs of SUNY, and a Ph.D. in American Studies and Folklore from Indiana University. Bronner previously served as chair of the department of American Studies Program at Penn State Harrisburg.
French has a BA in French from California State University, a MA in Linguistics and a Ph.D. in Psycholinguistics and Second Language Acquisition, from Université Laval, Québec. In addition to serving as a department chair at SHSU, he is director of the Center for Multicultural Rural Development.
Li has a BA in Political Science from National Taiwan University and his Ph.D. from the University of Iowa. He previously held the position of chair in the department of Political Science and International Affairs, at Kennesaw State.
In addition to Shields, CHSS Dean search committee members include: Stacey Edmonson (co-chair), Cherese Evans (CHSS undergraduate student), Cassandra Bailey​ (graduate student), and Cory McGregory (CHSS staff); along with faculty committee members: Jorge Varela, Frieda Koeninger, Michael Demson, Rhonda Callaway, Pinar Emiralioglu, Terry Thibodeaux, Michael Arrington, Amanda Venta, and Lee Miller.
SHSU's College of Humanities and Social Sciences consists of eight academic units: the departments of Communication Studies, English, History, Political Science, Psychology and Philosophy, Sociology, and World Languages and Cultures.
- END -
This page maintained by SHSU's Communications Office:
Associate Director, Communications: Emily Binetti
Telephone: 936.294.1836; Fax: 936.294.1834
Communications Manager: Wes Hamilton
Telephone: 936.294.1837; FAX: 936.294.1834
Communications Writer: Hannah Haney
Telephone: 936.294.2638; FAX: 936.294.1834
Thomason Building: Suite 102
Please send comments, corrections, news tips to Today@Sam.edu
---