New Women's Network Welcomed On Campus
March 26, 2019
SHSU Media Contact: Hannah Haney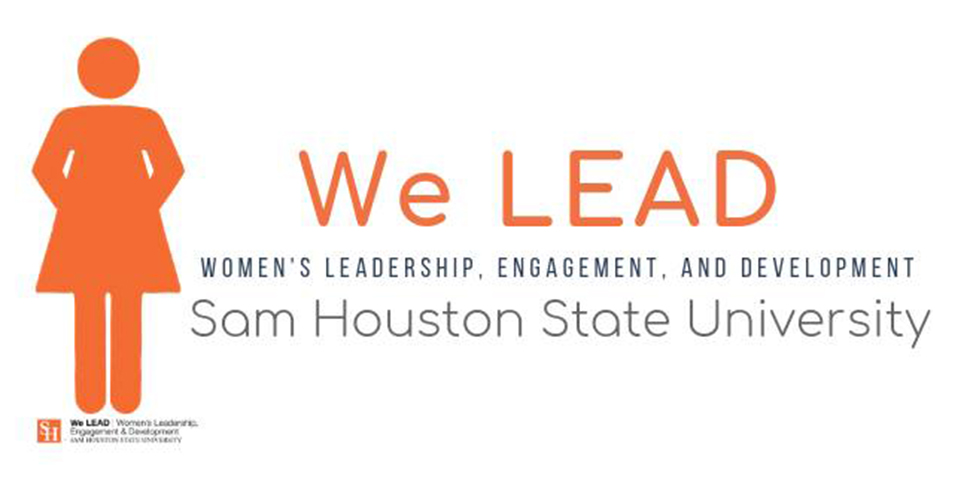 During Women's History Month, the Bearkat community has the opportunity to recognize and celebrate the female leaders and their allies who are shattering glass ceilings and forging paths for all underrepresented populations.
At Sam Houston State University, there is no shortage of trailblazers, including Tessy Rappé, Kyley Houck and Heather Varela, the three founders of SHSU Women: Leadership, Engagement, and Development (We LEAD), an employee resource group that allows faculty and staff to establish a support network around a common identity or interest.
The mission of We LEAD is to examine issues relevant to women in higher education, while also furthering the university strategy of promoting lifelong learning, providing a stimulating environment, anticipating employee needs and enhancing community outreach.
The idea for the group was formed when Rappé, associate vice president, Houck, budget analyst II, and Varela, human resources diversity coordinator, all for the Finance and Operations division, attended a women's leadership conference offered by the Southern Association of College University Business Officers in San Antonio in early 2018. The event was designed to help women in Higher Education position themselves for effective leadership and executive placement.
"Not only was it inspiring, but the conference presented issues specific to women in the workplace that are not commonly offered," Houck said. "We wanted to bring the same inspiration, including personal development and networking opportunities, to women at SHSU."
Rappé, Houck and Varela recognized that, though the women and allies of SHSU are unique individuals from various backgrounds, they all share a common desire to succeed and develop professionally. To meet this need, We LEAD was launched in the of fall 2018 and continues to grow in size and in impact.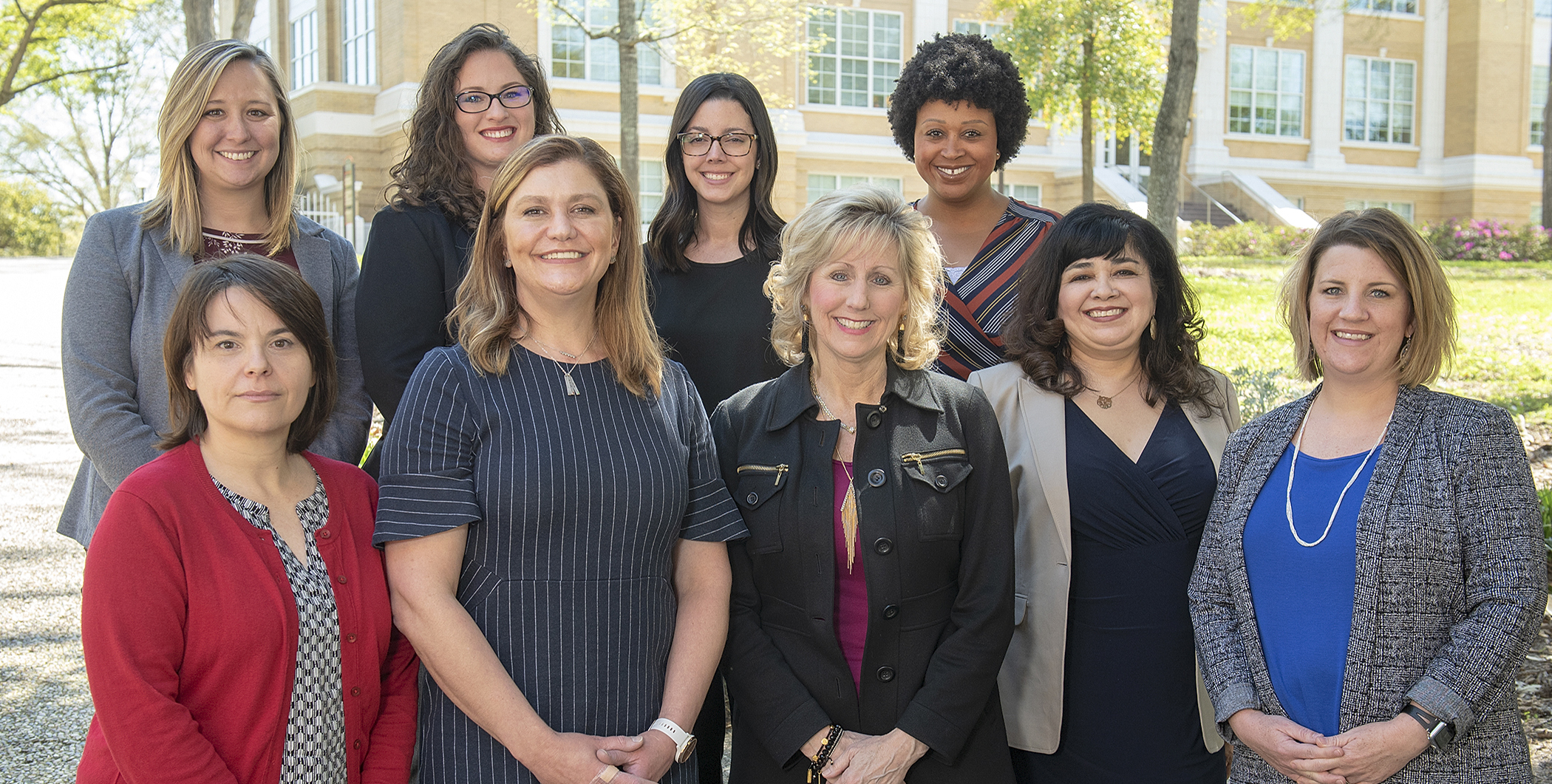 One major undertaking for the We LEAD board is to create and facilitate networking opportunities through social and professional development and informational events that affect women and advance leadership.
"By participating in We LEAD, our members can connect with others that share similar struggles, goals and achievements. The feeling of connection and being a part of something can bring so much more value to your career," Rappé said. "We LEAD events give members something to look forward to, because we enjoy seeing each other and learning from one another."
In addition, it is their hope to connect women who have achieved success, with those who are trying to cultivate their own paths, by fostering sponsorships and mentoring.
"The opportunities to connect with other people at work who understand and cheer for us, is crucial. Those networks can make it easier to develop and work toward our goals," Brittni MacLeod, program specialist for Leadership Initiatives said. "The more people we can connect with in a meaningful way, the better."
Their initiatives and projects throughout the year aim to promote a constant message of inclusion and empowerment, while also examining issues like tenure, compensation, paternal leave and representation in high-ranking leadership positions. They plan to present at least two large events per semester, in addition to hosting mixers and community events.
So far this semester, the group has already facilitated three events, with one more planned for April 17 at 2 p.m. titled, "View from the Top: SHSU Women Leaders Share Thoughts on Imposter Syndrome & Work-Life Balance." It will feature Dean Stacey Edmonson, Dean Abbey Zink, Vice President Heather Thielemann, and TSUS Associate General Counsel, Rhonda Beassie.
Currently, official membership is at 177 and they are still working to increase member numbers. All faculty/staff are encouraged to apply. We LEAD membership is open to all SHSU faculty/staff women and allies.
For more information, visit here. To join, please click here for the membership application. Once filled out, email it to we.lead@shsu.edu.
The executive board members are as follows:
Executive Sponsor – Carlos Hernandez (Finance & Operations)
Co-Chair – Tessy Rappé (Finance & Operations)
Co-Chair – Kyley Houck (Finance & Operations)
Program Director – Tiffany Driver (Visitor Services)
Secretary – Nicole Boston (College of Education)
Treasurer – Michele Mitchell (Finance & Operations)
Membership Coordinator – Heather Varela (Human Resources)
Marketing & Webmaster – Brittni MacLeod (Leadership Initiatives)
The board also includes three faculty members:
Jaime Anderson (Psychology)
Dana Bible (General Business & Finance)
Montse Feu (World Languages and Cultures)
- END -
This page maintained by SHSU's Communications Office:
Director of Content Communications: Emily Binetti
Communications Manager: Mikah Boyd
Telephone: 936.294.1837
Communications Specialist: Campbell Atkins
Telephone: 936.294.2638
Please send comments, corrections, news tips to Today@Sam.edu