Transformational Force of Higher Education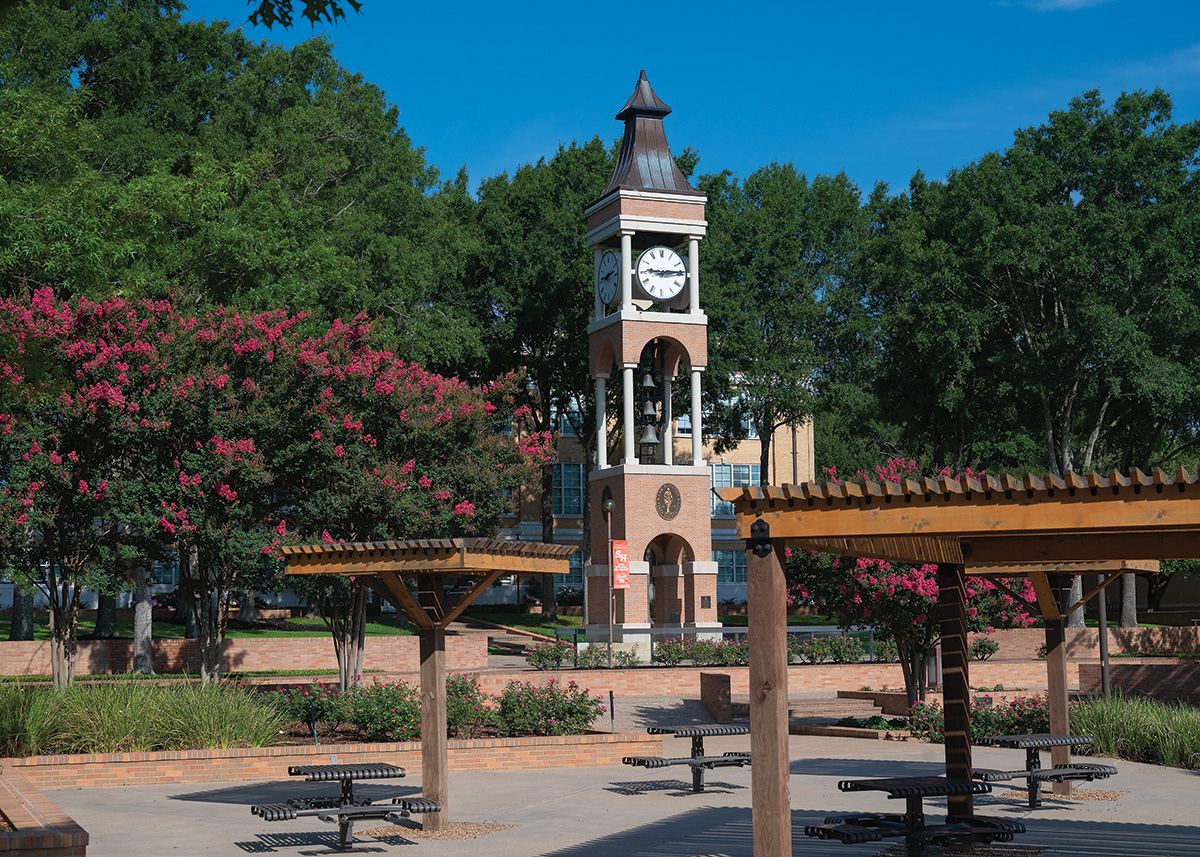 Sam Houston State University has a long history of supporting individuals in their dreams to climb the socioeconomic ladder. The objective has created a reputation for the university that includes being ranked No. 1 in Texas in 'Top Performers on Social Mobility' according to U.S. News and World Report.
Equipping SHSU students with the knowledge and skills for transformational change has advanced thousands of lives, and in many cases redefined their futures and the generations to come. These Bearkats, from a variety of backgrounds, have experienced the lasting benefits of how higher education is key to unlocking barriers to upward social mobility.
---
Christina Gonzalez '18
Austin, Texas
Few 26-year-olds have reached the level of success achieved by Sam Houston State University alumna Christina Gonzalez, who overcame humble beginnings with a tenacious desire to prosper. She ultimately earned a Vice President of Governmental Affairs role for the Association of Electric Companies of Texas, Inc., a trade association that works with the legislature on electric policy.
"I am a first-generation college student," said Gonzalez, who described her parents as hard-working and blue-collar. "My parents worked really hard for what we had, but I didn't grow up wealthy by any means."
Her father was never formally educated past the 11th grade in Mexico. He ultimately moved closer to the border in order to find a better job.
When thoughts of higher education began to cross Gonzalez's mind at a young age, she had a completely different idea of what her future might hold.
"I didn't really learn about college or the possibility of going until I was almost a junior in high school," Gonzalez said. "Even going to Sam, I thought I was going to major in criminal justice, become a police officer and move back to Rowlett. I had no idea my life would take such a huge shift."
While she chose SHSU because of its prestigious criminal justice program, it was the university's Center for Law, Engagement And Politics (LEAP) that had the biggest impact on her future endeavors.
"I took a Texas government class with Professor Mike Yawn and was exposed to a lot of different opportunities," Gonzalez said. "He taught in a way that really kept me engaged."
Yawn also introduced her to the LEAP Ambassador program, which drastically altered her career path. As an ambassador, she participated in a pre-law society as well as an Austin internship program, which ultimately led her to the State Capitol.
After interning in Austin in 2017, she returned to the capital with her degree in political science and a minor in criminal justice to work as Legislative Director for State Representative Jim Murphy. The role allowed her to become well-versed in a broad range of policy issues.
"My policy areas ranged from public education to electric issues to criminal justice," she said. "I was able to work on many things that impacted Texans and their everyday lives."
Her comprehensive work in electric utilities under Rep. Murphy soon earned her a position at Entergy Texas, a step that would propel her to her current role. She has held her new job for a brief time so far but is ecstatic about the future of the industry and finding ways to better serve Texans.
---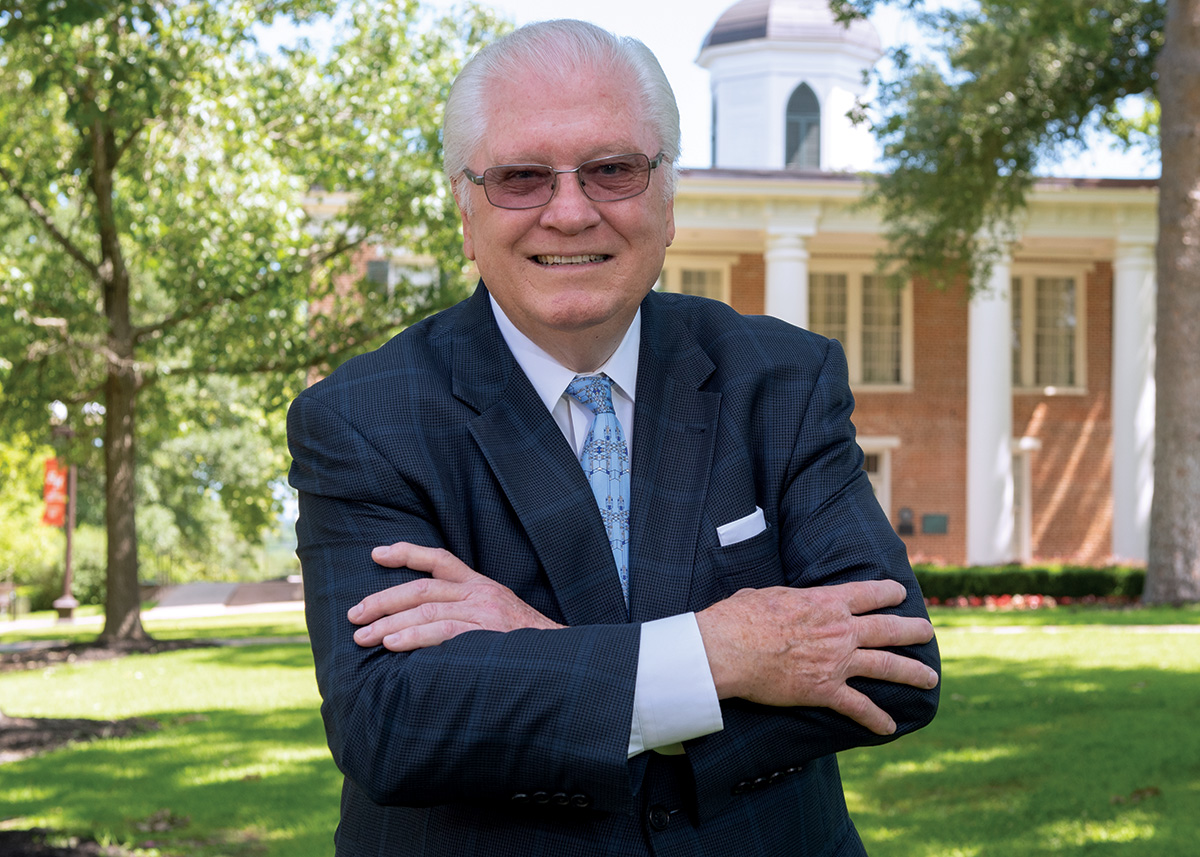 Robert E. "Bob" Roush '64, '66
Montgomery, Texas
Robert "Bob" Roush, a student at Sam Houston State University over 60 years ago, still recalls a particular dinner that was pivotal in his life. He was one of the top five students in Thomas Murray's class invited to dinner in the professor's home.
"That evening was so important in how it impacted my self-confidence," Roush said. "My hard-working father was a pipefitter in a Baytown oil refinery. Neither he nor my mother graduated from high school. My four sisters and I lived with them in a small home, about 800 sq. feet. Having dinner with a professor and his wife in a nice, spacious, brick home said something to me. It gave me the confidence and drive to compete academically and succeed, so I could have a life like Dr. Murray. I have that life today, in part, because of my experiences at Sam Houston 60 years ago."
Roush also credits the support of other faculty—Coach Paul Pierce and professors Maynard Yoes and Jack Staggs—and organizations at SHSU that helped him grow as a first-generation college student.
"I was asked to attend a rush party held by Delta Tau Delta. That led to becoming a member and landing the job of busboy and dishwasher for my $35 a month meals at the Delt House. I later served as corresponding secretary for the fraternity, learning how to work together with a group to compete. I've used that lesson all of my career," he said.
After earning his bachelor's and master's degrees from SHSU, Roush went on to earn an EdD in higher education administration and research from the University of Houston and a master's in public health from the University of Texas School of Public Health.
Eventually, Baylor College of Medicine recruited Roush as the founding director of the Center for Allied Health Professions where he served as professor of Geriatrics. He also became the founding director of the Texas Consortium of Geriatric Education Centers, a position he held for 33 years.
In 2016, he returned to his alma mater of SHSU, where today he teaches Multicultural Health and is on the SHSU College of Osteopathic Medicine faculty.
"This past April, the Baylor Department of Medicine held a 50-year service award recognizing three professors. I was one of them, and it all started in Huntsville at Sam Houston," he said.
---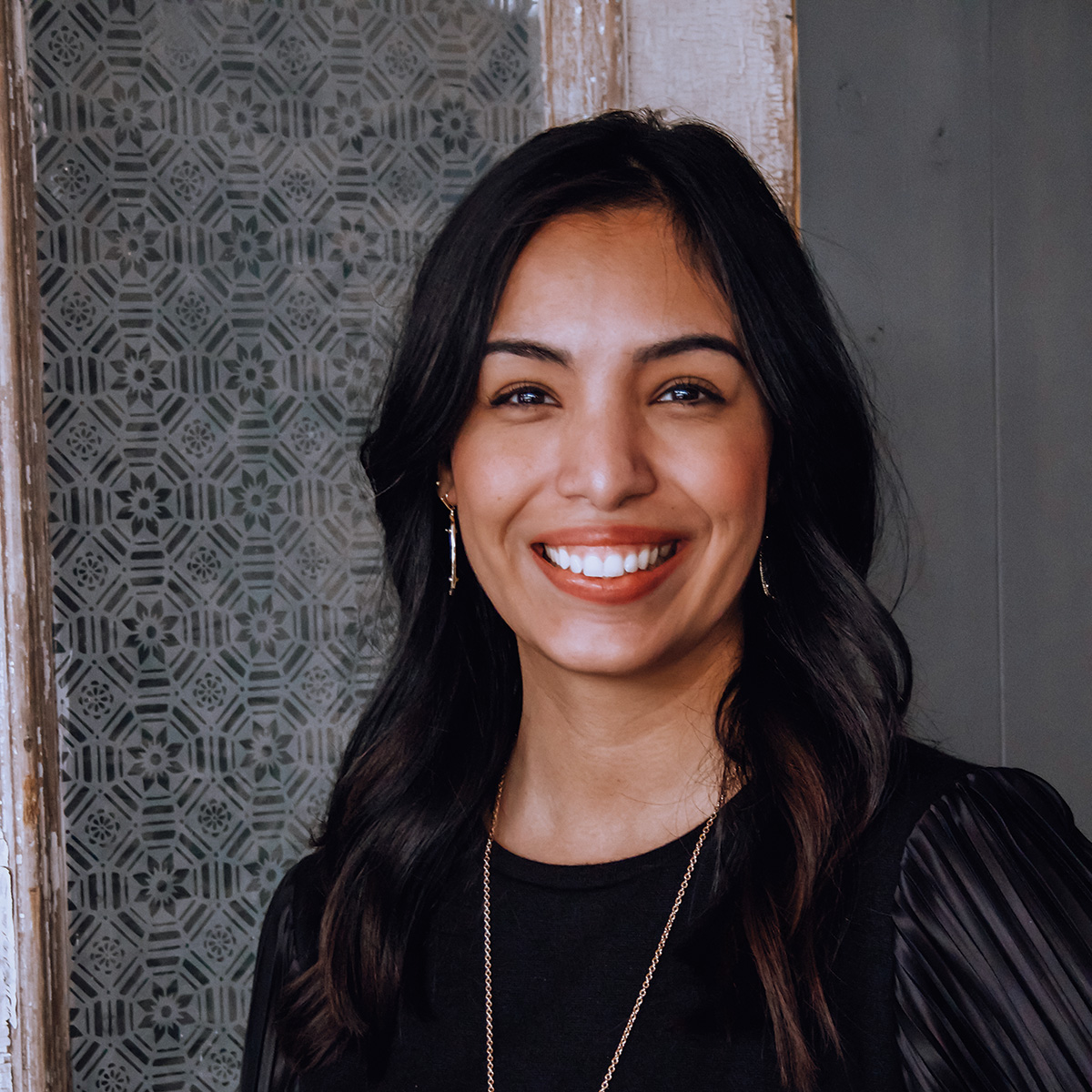 Annel Guadalupe '14
Huntsville, Texas
When households are in serious economic distress, some children are put in the difficult situation of helping to meet the needs of their families. Annel Guadalupe, for example, started working a full-time job while still in high school.
"My mother always worked extra jobs and held raffles for items to make enough money to provide for us. My father spent time in prison and during that time we were disconnected from his side of the family," Guadalupe said. "My mother's family lives in Mexico. With little support, it put me in a position to start working very young and find ways to help my mother with household expenses."
While juggling high school assignments and working full time at a pizza restaurant, college wasn't something she predicted for her future.
"My family never set college as an expectation and it was never talked about," she said. "No one in my household even knew how to go about the application process. It seemed unattainable, so I planned on that pizza job as stable work to continue after high school."
Fortunately, a high school counselor saw far greater potential in Guadalupe's future and encouraged her to apply for college.
"When I received my financial aid package, Sam Houston State University was the only university that awarded me enough grant money to cover tuition. In a sense, it was my only affordable option, and I am so glad that it was," Guadalupe said.
Her college experience at SHSU helped her redefine her future with a new career vision as she pursued her degree goals and participated in student organizations.
"It was like stepping into another world. Joining the Junior Fellows (now LEAP) program made all the difference in my academic journey. I learned the importance of being involved in my local community," she said. "Through the program I found mentors who supported me and advised me on all the resources the campus offers. I took advantage of career services and many of the university's programs."
After graduating with degrees in criminal justice and political science, she served as an advocacy coordinator for CASA of Walker, San Jacinto, and Trinity Counties. She also became a district representative for the State Legislature. Today, she serves as the Main Street and Economic Development Manager for the City of Huntsville.
In 2021, she completed a master's in public service from the Texas A&M Bush School of Government.
"I'm proud to be a wife and mother while also maintaining a career. I'm also proud to serve my community through my job. Public service is so life-giving. My husband is a local police officer and we both have our 'dream jobs' because we enjoy what we do."
---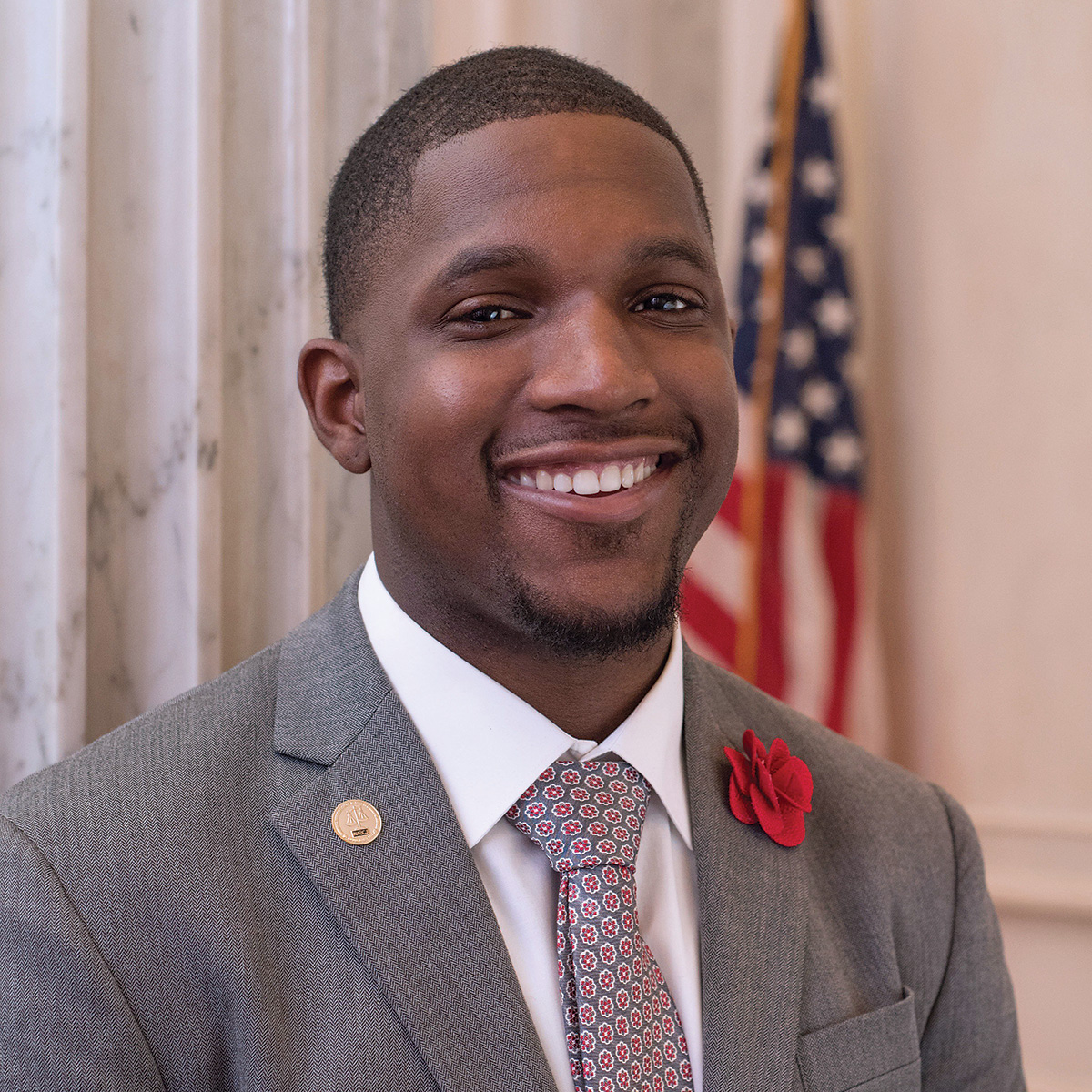 Alvin Casimere '17
Longview, Texas
From a young age, Alvin Casimere remembers dreaming of an escape from his economic struggles through education. After attending Sam Houston State University and later becoming a first-generation law student at Southern University Law Center, Casimere now calls education his generational stronghold.
"I always told myself education is going to break the generational curse for me, and it has," Casimere said. "My father passed away in 2009 and I lost my grandmother to breast cancer in 2013. They were my reasons why I kept pushing forward. I made a promise to them that I would be the first in my family to graduate college. I knew if I took this seriously, all my dreams would be realized."
After graduating from SHSU in 2017, Casimere created the Norma Carter and Cecil Clemons Memorial Scholarship with the Irving Schools Foundation to honor his family and help inspire future generations of students, specifically those seeking a criminal justice degree.
"I want the next generation to know that social mobility is important because it is a monumental movement of individuals and families through the power of education," Casimere said. "Social mobility is promoted through education, and I want to raise my kids to value that generational shift and know it is possible."
On top of dreaming of a better future, Casimere also knew he wanted to use his education to make a difference in his community. Specifically, Casimere sees a career in criminal justice as a key to eliminating injustices that minority communities face.
"Seeing the ills people suffered made me want to be a source of change. My passion for social justice was definitely further instilled in me through SHSU's criminal justice program," Casimere said. "My career goals became clear, to serve the underrepresented and the forgotten and to be a beacon of light when it comes to law and public policy."
After graduation, Casimere began working for the Dallas County District Attorney's Office as a legal secretary before being accepted into law school. While being a full-time law student, he still takes the time to be a part of youth mentorship and community outreach programs, where he continues to push the importance of social mobility and education in Dallas, Texas. Alvin enjoys assisting with Dallas Volunteer Attorneys Program, where he can help low-income people in Dallas County. Also, he is a member of Alpha Phi Alpha Fraternity Incorporated, which is the first intercollegiate Greek-letter fraternity established for African American men.
"We visit low socioeconomic schools where there is a dividing factor between students and social justice. They are often afraid to take their education serious because of naysayers. They don't want to study criminal justice," Casimere said. "I always want to be that buffer for them, that example that they should not feel bad for wanting to go to school and better their lives through education."
---
Umit Alpaslan '09
Houston, Texas
The American dream brings hope to millions of people who move to this country every year. For Umit Alpaslan, who immigrated to the United States for higher education, the American dream has always been about advancing his socioeconomic status, and that of others, through education.
"Education is the key solution to almost all issues we face in today's world. Life is all about either making the right decisions or learning from your bad decisions too. I think education is the key to direct you to make the right choices in your life," Alpaslan said. "I want to continue to give opportunities for young minds to make those decisions and open doors for them to make great choices in their life."
From a young age, Umit found his passion for educating others, which came from a career advisor who reminded him of his roots.
"My parents named me Umit, which means hope in Turkish. My career path really changed when speaking with a high school counselor about my future. He said, 'You were born as a hope for your family, and you can be a hope for many other kids if you become an educator.' That was a turning point in my life," Alpaslan said.
Since graduating in 2009 with a master's degree in educational leadership and administration, Alpaslan has become the deputy superintendent of Harmony Public Schools in Houston, Texas.
"I became an educator to make an impact and using my education from SHSU has helped me to have a great opportunity to make an even bigger impact as an administrator," Alpaslan said.
Alpaslan is a proud Bearkat and is happy to see SHSU's dedication to impacting future generations from all backgrounds.
"Sam Houston State provides an open and diverse experience for every student. During my time at SHSU, I could certainly feel that energy," Alpaslan said. "Seeing that SHSU is now ranked No. 1 in social mobility is an astonishing source of pride because that is my goal as an educator as well, to welcome kids from all walks of life, and for them to have a quality experience in our school system to advance their lives through education."
Social mobility impacts each family in a different way. For younger graduates, it is a sense of looking toward their future and future family. For adult learners such as Alpaslan, being able to see direct impact on his children and their dreams is powerful.
"Thinking about what my education has made possible for my children is a great source of pride," Alpaslan said. "You feel very proud as a parent by giving that vision of the importance of education. One thing I always make sure they take pride in is to keep learning. Now they have opportunities that I never dreamed of growing up. The American dream is real. You just need to give opportunities to these kids to achieve that dream through education."
---