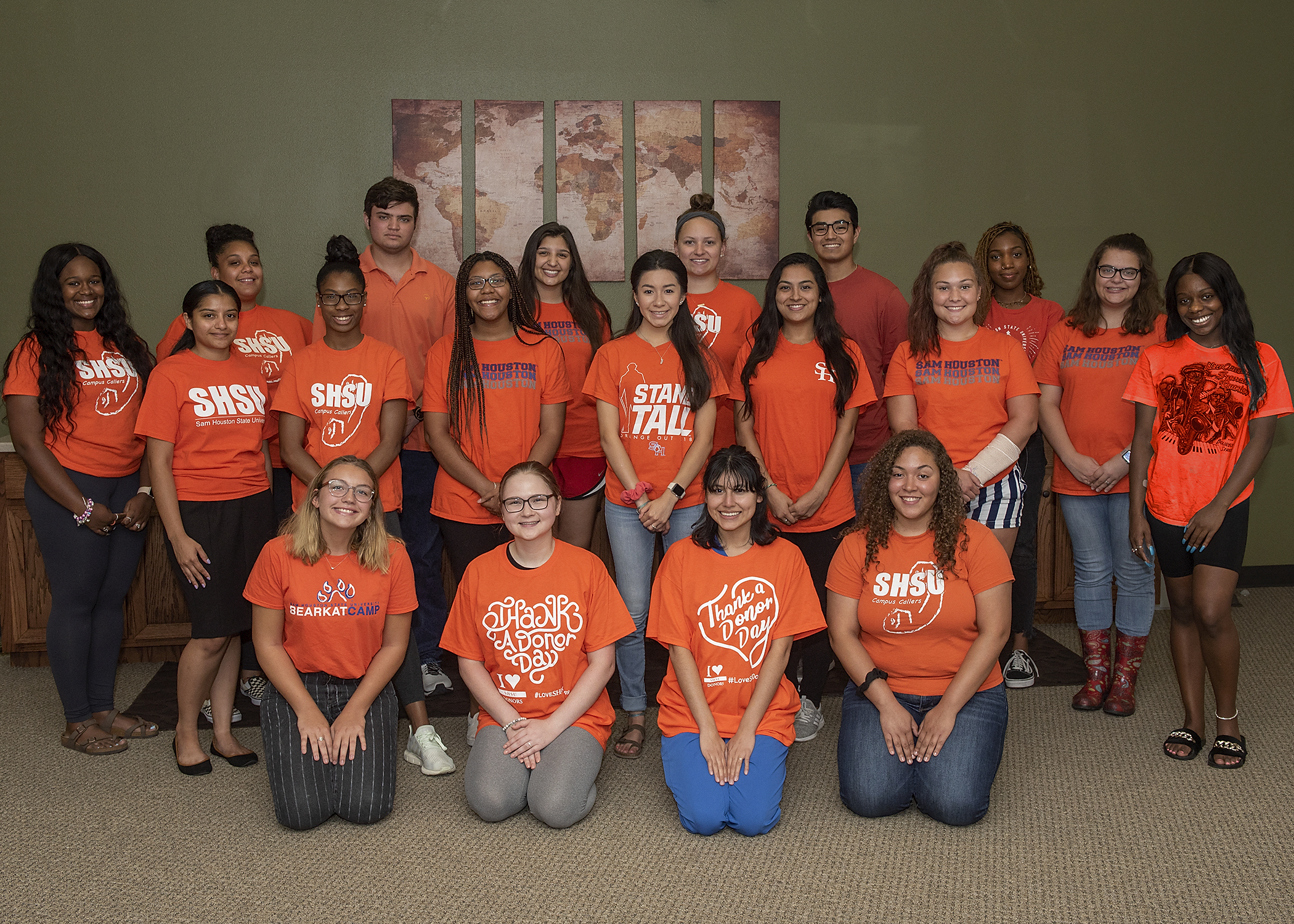 SHSU Campus Callers are On the Phones!
The Sam Houston State University Phonathon program is made up of a group of highly dedicated SHSU students who seek the support of alumni and friends for the Annual Fund. Our Campus Callers make thousands of contacts each year raising funds for academic excellence at SHSU.
Also, a key component of the Phonathon program is collecting the most current contact information from the people with whom they speak. This allows SHSU to maintain positive relationships with its alumni and friends for years to come. In addition to updating contact information, the Campus Callers will give updates on current events across the campus. We have a fantastic staff of student callers who look forward to spreading the SHSU message!
The Campus Callers make calls during the Fall, Spring, and Summer semesters in hopes of contacting as many people as possible. Regular calling is conducted Sunday through Thursday from 6:00 pm until 9:00 pm CST.
We are only able to call those people for whom we have good phone numbers. If you haven't received a call from Sam Houston in a while, please send us your phone number! You can update your phone number and address information now...Update Your Information
Students - Become a campus caller. Find out here!
For more information about the phonathon program, contact Shelby Thompson.
Shelby Thompson
Phonathon Manager
Office of University Advancement
(936) 294-2404
Meggan Thompson
Asst. Director of Annual Giving
Office of University Advancement
(936) 294-2401
methompson@shsu.edu
Some people give time, some money, some their skills and connections, some literally give their life's blood. But everyone has something to give.
Barbara Bush