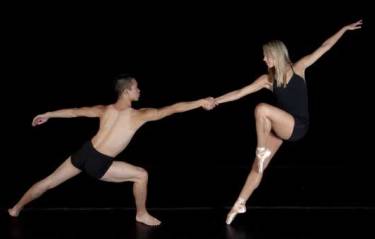 Endowments are Forever
An endowment is a permanent investment of private gifts for the benefit of the university. An endowment gives forever, since the principal remains intact, while the income produced off the invested assets is used to support student and other university needs. Endowments can be created by individuals, businesses, and foundations.
Student Scholarship and Program Endowment
A long standing tradition of the university is that no deserving student will be denied access to the SHSU experience due to the lack of financial resources. These endowment funds will provide income to award a range of need-based and merit-based scholarships that are essential to enhancing the quality of the academic environment for all students and faculty. They will also provide funds to enrich student life and activities.
The student Scholarships and Program Endowment includes:
| Scholarship | Amount |
| --- | --- |
| Presidential Scholarships | $150,000 each |
| Academic Need-based Scholarships | $25,000 each |
| Graduate Scholarships | $50,000 each |
| Athletic Scholarships | $25,000 each |
| Student Programs and Activities | $1,000,000 each |
Faculty and Staff Endowment
This endowment will enhance the quality of instruction and research. It will greatly assist the university's efforts to attract and retain outstanding faculty and administrative staff by providing salary supplements and support professional development funding. Prestigious endowed chairs and professorships will support exceptional faculty in each of the seven colleges, and they will provide lively and cutting edge teaching for students.
The Faculty and Staff Endowment includes:
| Endowment | Amount |
| --- | --- |
| Academic Chairs | $1,000,000 and more each |
| Professorships | $500,000 and more each |
| Coaching positions | $250,000 each |
| Athletic Scholarships | $25,000 each |
| Provost's fund for faculty development | $1,000,000 each |
| Staff development | $500,000 |
Academic Program Endowments
Undergraduate, graduate, and doctoral programs can be found within Sam Houston State's seven colleges. Many of these academic programs are receiving national recognition and have achieved some of the top accreditation levels available to higher education. Program endowments provide academic enrichment funds to refine and expand educational offerings.
The Academic Program Endowments include:
College of Business Administration
College of Criminal Justice
College of Education
College of Fine Arts and Mass Communication
College of Humanities and Social Sciences
College of Sciences
College of Health Sciences
Elliott T. Bowers Honors College
Athletic Programs
President's Fund for Excellence
Interested? Please contact us for additional information about existing endowments or to discuss the possibility of creating a new, named fund.
Division of University Advancement
Sam Houston State University
Box 2537
Bobby K. Marks Administration Building, Suite 120
Huntsville, TX 77341-2537
Phone: (936) 294-3625
Fax: (936) 294-1993