Physical Wellness
---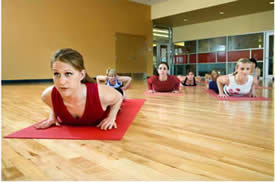 A physically well person:
Is responsible for his/her body through good eating habits, regular exercise, medical self-care and appropriate use of medical services
Avoids excessive use of alcohol
Does not engage in use of tobacco and drugs
Everybody knows that regular exercise and healthy eating are important. However, it may be difficult to fit exercise and healthy eating into your daily routine. Recreational Sports provides convenient and fun options to help incorporate physical fitness into your busy schedule. They also offer nutrition counselors and personal trainers to help you get started.
Alcohol and drug use can also have a significant impact on your physical well-being. The consequences of alcohol and drug use continue to plague college campuses and communities across the nation.
In order to address the issue of alcohol and drug abuse, SHSU established the Alcohol and Drug Abuse Initiative to provide opportunities for students to learn about drinking and driving, binge drinking, alcohol poisoning, underage drinking, and drug use.
College is a time when you begin to form life-long habits. Start establishing a healthy lifestyle today. The things you do today will have an impact on your future.
---