IT@Sam - Technology Tutorials
Microsoft Outlook: RSS Setup
SHSU Technology Tutorials | Microsoft Outlook | RSS Setup
---
RSS Setup
The first time you add an RSS Feed to Outlook 2013, you are prompted to choose if you want to keep your RSS Feeds subscriptions list synchronized between Outlook and the Common Feed List. Regardless of the option you choose, you can change your choice later.
On the File tab, click Options.
Click Advanced.
In the Outlook Options dialog box, under RSS Feeds, select or clear Synchronize RSS Feeds to the Common Feed List (CFL) in Windows.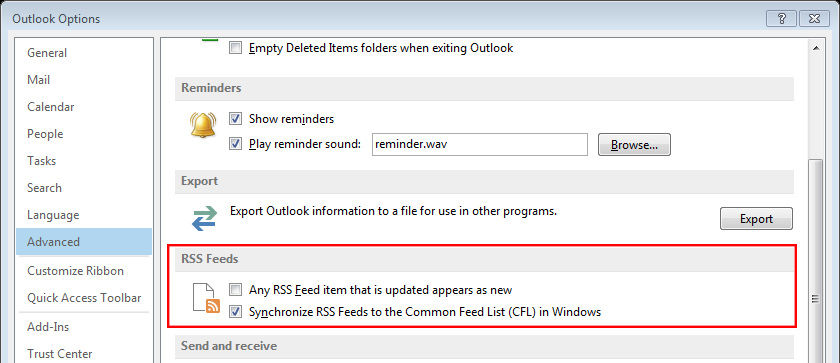 Subscribe to an RSS feed from a webpage
On a webpage, click the RSS Feed icon (such as ) for the content you want to receive.
When the RSS feed opens in the browser, click Subscribe to this feed
Subscribe to an RSS feed from Outlook
In Outlook, right-click the RSS Feeds folder and select Add a New RSS Feed.
In the New RSS Feed dialog box, enter the URL of the RSS Feed. For example, http://www.example.com/feed/main.xml.

Tip: Right-click the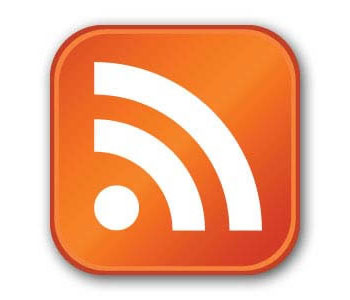 RSS icon, and then copy the shortcut to the Clipboard. Press Ctrl+V to paste the information from the Clipboard into the RSS Feed location box.
Click Add.
Click OK.