IT@Sam - Technology Tutorials
TouchNet - New Product Wizard
---
Add a New Product Wizard
Selecting Products from the Store Settings section takes you to the Manual Creation Product Management page. From here, selecting Add Product "walks" you through a new product wizard. Of interest:
To begin, click on:
your store name in the left hand column
Store Settings
Products
Then click, "Add Product" in the main window
Note: If you have not yet added a shipping class, you will be prompted to do so at this point.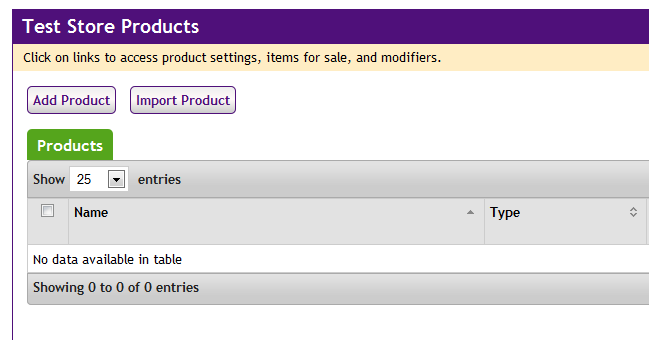 Once you begin the Wizard, it is important to complete the process (all 7 steps) at once. If, during the process, you select "Back to Product Management," your work will be lost.
Once the product is initially created, you can edit all settings from the Product Management screen.
Importing Products is not recommended at this time.
Store Settings – Shipping Class must be set up in order to add products. (See #6 in the Edit Store Settings section.)
---
At Step 1, you will enter the following fields (which can also be edited once the product is created):
Product Name
Short Description
Long Description
Product Type (Generic, Digital, Donation)

Note: Any product type of "donation" MUST BE approved by the Bursars Office and Accounting prior to making that product available. While the product type does not necessarily denote the actual product (as it can be used in ways other than as a donation specifically), in order to reduce any confusion, using this type of payment must be approved in advance.
Price
Allowed Payment Methods
Days fulfiller must wait… (Set to 0.) This may require a business process review.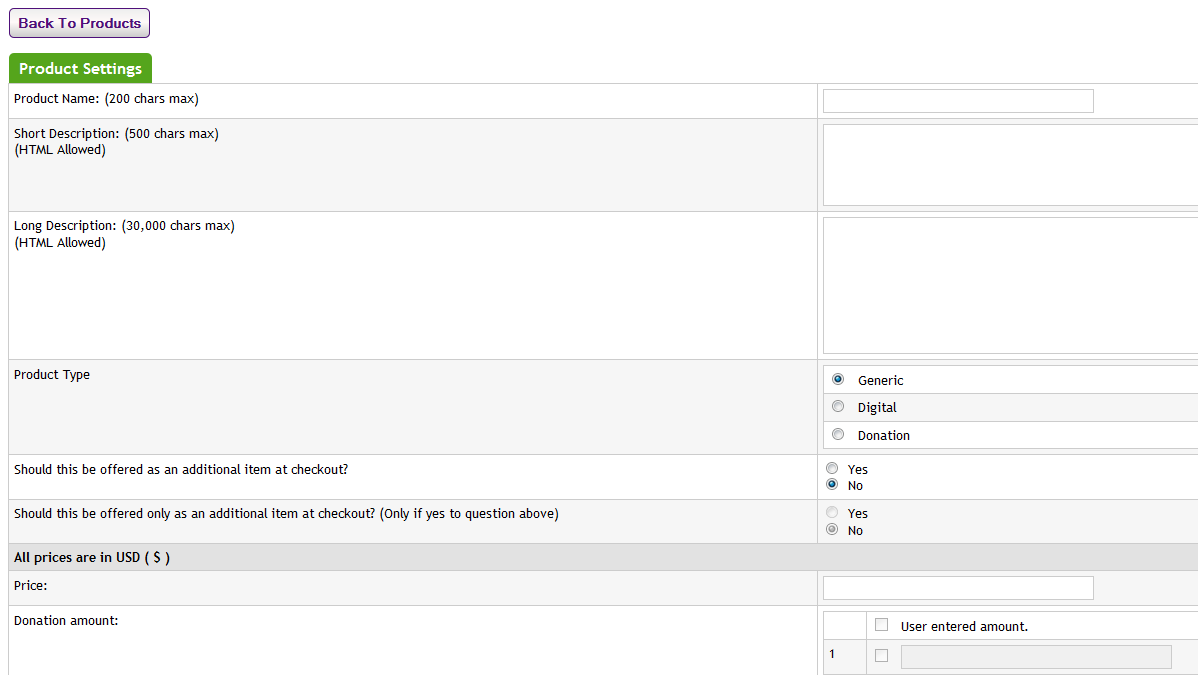 ---
At Step 2 you will:
Choose Shipping Class
Choose Tax Class.
Determine: Special Authorization Required to Purchase? (If Yes, complete other sections.)
Create a shipping/handling message.
At Step 3 you can upload images for the product. Graphics must be in JPG, GIF, or PNG formats with a max file size of 250K. You can add one full size image (max 250x250 pixels) and one thumbnail image (max 80x80 pixels) for each product.
At Step 4 you will determine whether the product has size or color (or other) distinctions, and then set the values for any criterion selected or created.
At the Additional Product Info page, you can set quantity limits, inventory tracking, etc.
Finally, the Add New Product (to name of store) page allows you to Enable, Disable, or Schedule the product.
Select Add Product. This is very important, or your product will NOT be added!
At Step 7 you receive confirmation of your product creation and can choose a Marketplace and In-store category if desired. Select Continue.
When finished, select Back to Product Management.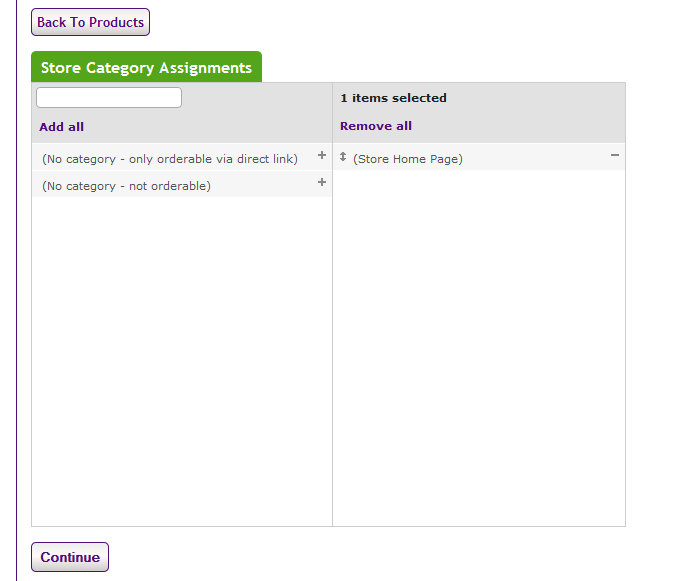 ---
You can edit your products starting with this screen; simply select the product. This is where you could add Product Modifiers, required information about certain products that may affect pricing without changing inventory. As an example, for an event registration "product," you could add a modifier to allow for the purchase of additional dinner tickets.