IT@Sam - Technology Tutorials
Cisco IP Phones: 7941 Voice Mail
---
7941 Voice Mail
Checking Your Voice Mail
To check your voice mail push the Messages

button and follow the instructions given. You can also check your voicemail via your e-mail inbox. If you need to check your voice mail from an off campus location simply dial your number and enter your pin.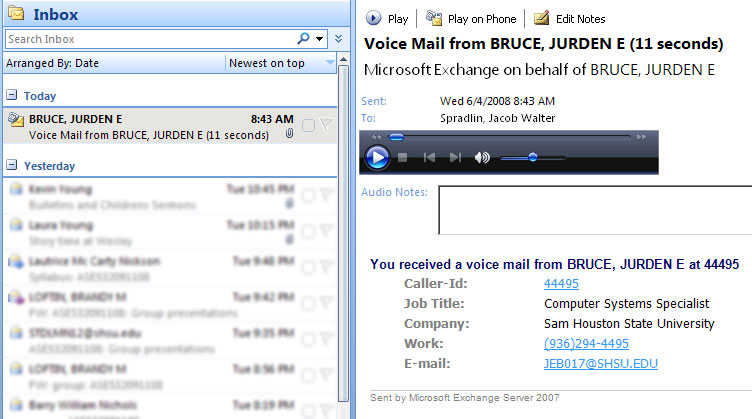 How to Check Voicemail From Off-Campus:
Call your extension
Once at voicemail message push the (*) button
follow the prompts to change their voicemail message and listen to voicemail messages.