IT@Sam - Technology Tutorials
Talent Management
SHSU Technology Tutorials | Talent Management |Events Calendar
---
Events Calendar
The events calendar is a quick way to see what is offered on a particular day.
To get to your Events Calendar from anywhere within Talent Management, go to the Learning menu and select Events Calendar.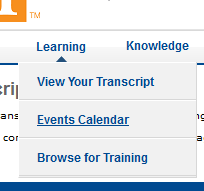 ---
When you open the Events Calendar, you will see a monthly calendar and a filter on the left hand side that will allow you to limit what shows up on the calendar. Simply select the proper date and the calendar will reflect the changes according to what you have filtered.

---
Results will be displayed on the calendar like this. To sign up for a training, click on the training you want to take and you will be brought to a new page.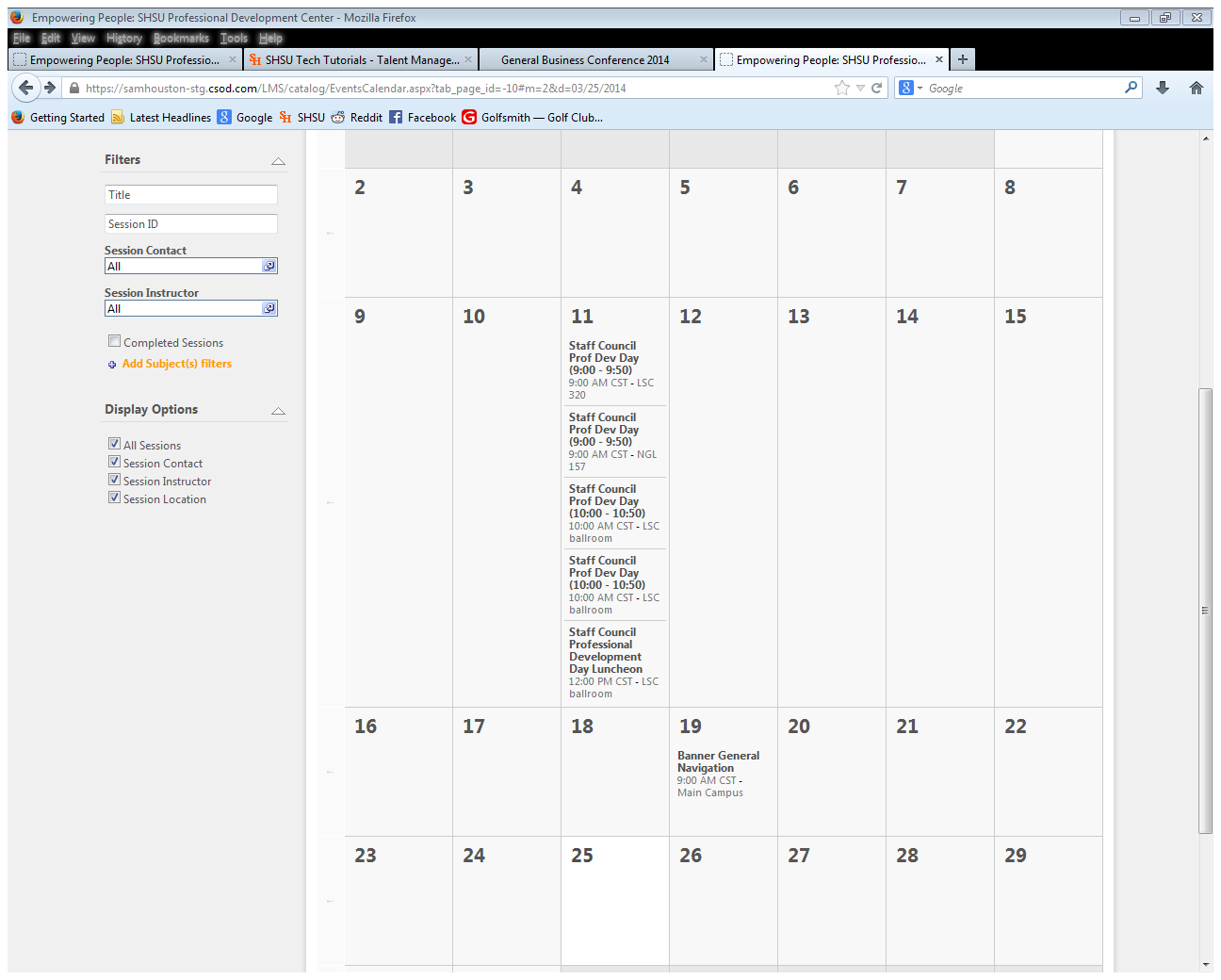 ---
On your transcript, click the "Request" button. This is a request to add the training to your transcript. Depending on the training, you may need to go through an approval process. Once approved, the training will show up on your transcript as Active, at which point you can register for the training.
Note: Be aware that being APPROVED for a training doesn't mean you are REGISTERED for it. It only means the training has been made Active on your transcript. Unless the word REGISTERED appears next to the training on your transcript, you are not registered for it.