IT@Sam - Technology Tutorials
Talent Management - Browse for Trainings
SHSU Technology Tutorials | Talent Management |Browse for Trainings
Browse for Trainings
From time to time, you may want to look through Talent Management to see what trainings are offered. Here is how you search for trainings.
To search through all the trainings that we offer, go to the Learning menu and select Browse for Training.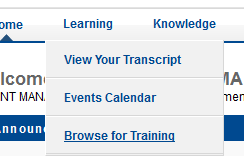 On the next page, you will see a page that looks similar to this one. By default, every training that is offered is listed in alphabetic order.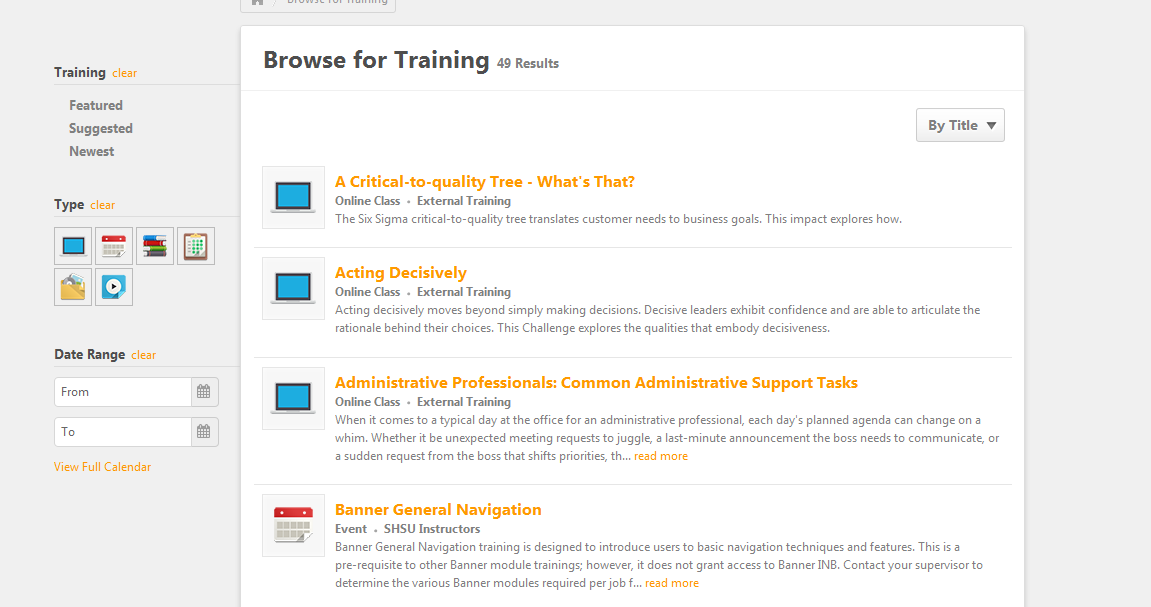 You can limit your search results by checking/unchecking the icons on the right. This will restrict the types of trainings that come up on your results page.
You can also restrict the dates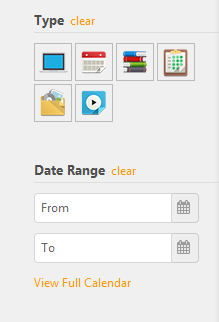 When you run your search, you will see a list of trainings that meet your search criteria. You can select and request trainings from here.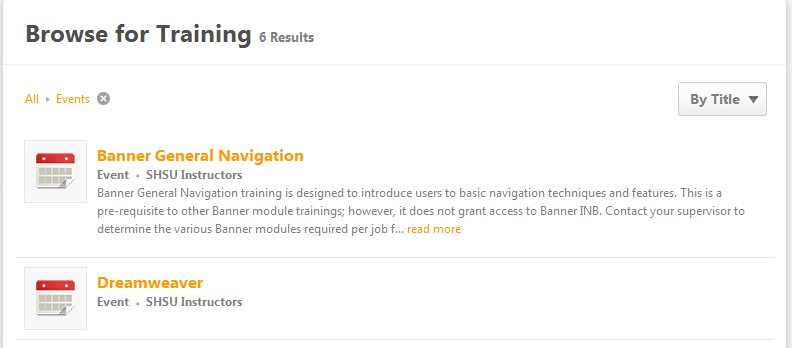 Click on the training you want to take and you will be taken to an area that will show you all available sessions.

On your transcript, click the action arrow next to the session you wish to take then click "Request". This is a request to add the training to your transcript. Depending on the training, you may need to go through an approval process. Once approved, the training will show up on your transcript as Active, at which point you can register for the training. Do NOT click on the REQUEST button that appears at the top of the page, as this will not register you but instead put you in an Approval status.
Note: Be aware that being APPROVED for a training doesn't mean you are REGISTERED for it. It only means the training has been made Active on your transcript. Unless the word REGISTERED appears next to the training on your transcript, you are not registered for it.