Once inside the folder you want to add files to, click the down arrow toward the top right hand side next to Add New.

Click Multiple Files, even if you are uploading one file.

Click the Select button on the popup.

Click the Select file(s) to uplod" button.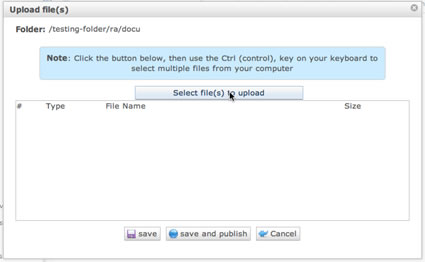 Select the file(s) to upload.

Click Choose.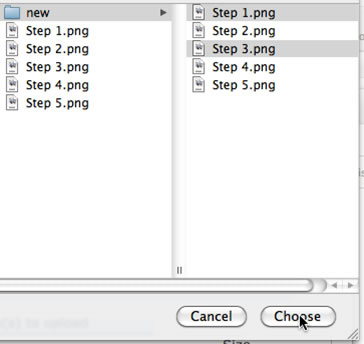 Click save and publish.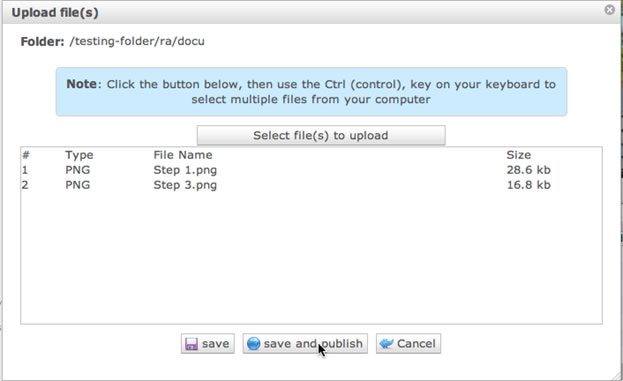 Files are now uploaded and you should see them listed in the folder.