Accessing Qualtrics
To get started with Qualtrics:
Open

a

browser and navigat

e to

shsu.qualtrics.com

If

you are

on the SHSU network, Qualtrics will

automatically

use

your

SHSU credentials

to

create an account.

If you have not used Qualtrics before and aren't on the SHSU network, follow the prompts to create a new account.

Once an account is created, the site will automatically log

you in when you

navigate to the site.
Creating a Project
Qualtrics refers to surveys and questionnaires as projects. If the user has not created a survey, Qualtrics will ask to create and name a new project upon opening. If the user has created projects, they will be displayed. A new project can also be created from the list of other projects.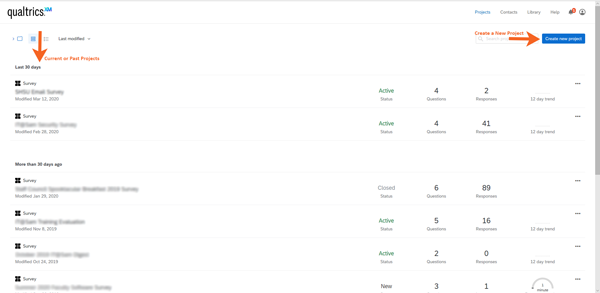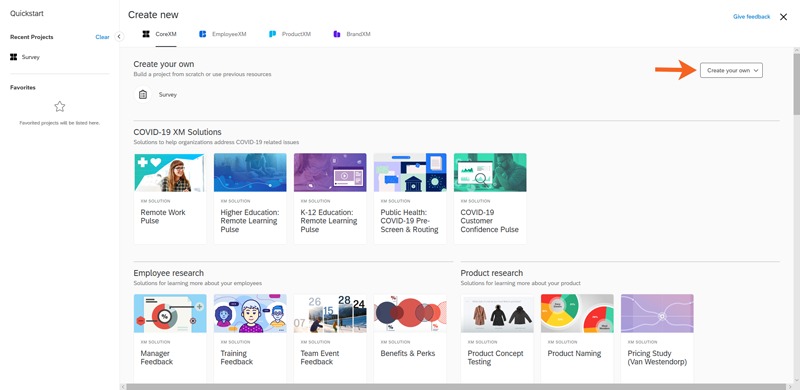 Question Options
Qualtrics provides many options for the types, flow and display of questions.
Question Type
The default question type is multiple choice. To change the questions type, click the Multiple Choice button on the right panel of the project, and select the question type option you want. To see an example of the question type, simply scroll over the option and an example will be displayed.
Once a question type is selected, the question and answer options, if needed, can be added.

Adding Questions
There are a few options to add questions to your project.
To create a question with a different question type than the previous question, select the +Create a New Question button.
To add a question of the same type, select the plus (+) sign at the end on the selected question.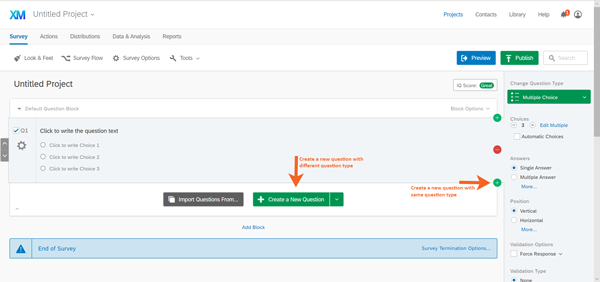 Question Answers
The answer options will vary based on the type of question used.
Options include:
Number of options provided

N

umber of items th

at can be selected

Position of the answers, and more
For some questions, automatic response options can be generated. When the question type is selection, the answer options will change depending on the type of question selected. Examples of different options are listed.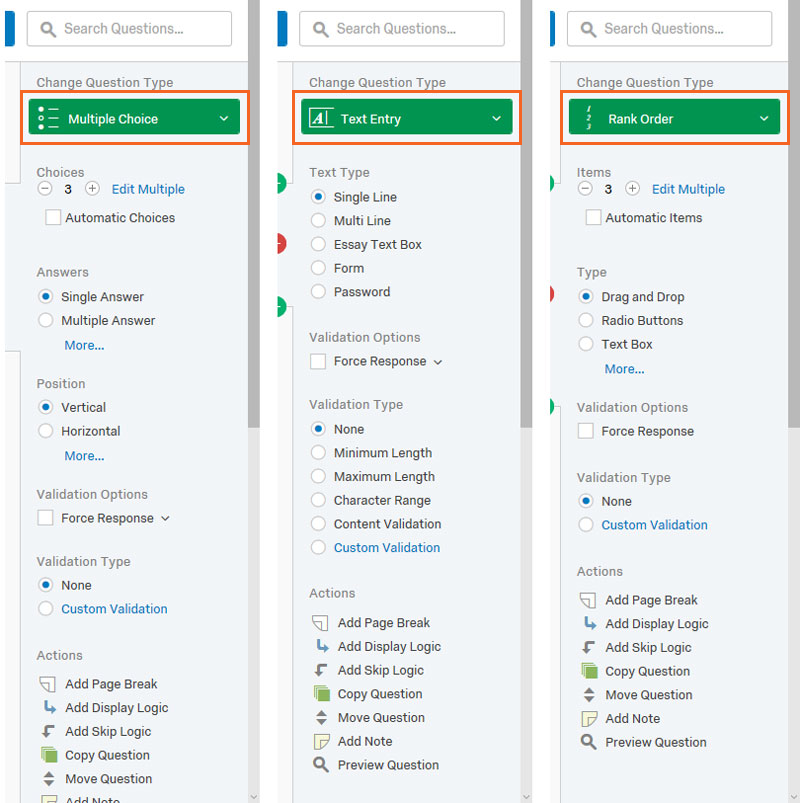 If you would like additional help with Qualtrics options, contact the IT@Sam Training department.