IT@Sam - Technology Tutorials
Any personal/created calendars or owned shared calendar such as department calendars, rooms and resources can be shared.
Select Calendar from the Navigation Pane below the Folder Pane.
Or compact view

Select a Calendar to share. In the Share group of the Home tab on the ribbon, select Share Calendar.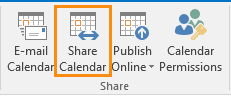 A new email will open to enter the people to share the calendar with. Email address can be entered in or use the Global Address list can be used to find an employee on campus.
Select the recipients and type the body of an email (if necessary).
Choose the Details of the calendar items that is shared with the recipient.
Availability Only (Time will be shown as "Free", "Busy", "Tentative", "Working Elsewhere", or "Out of Office")
Limited Details (Includes the availability and subjects of calendar items)
Full Details (Includes the availability and full details of calendar items)
Click Send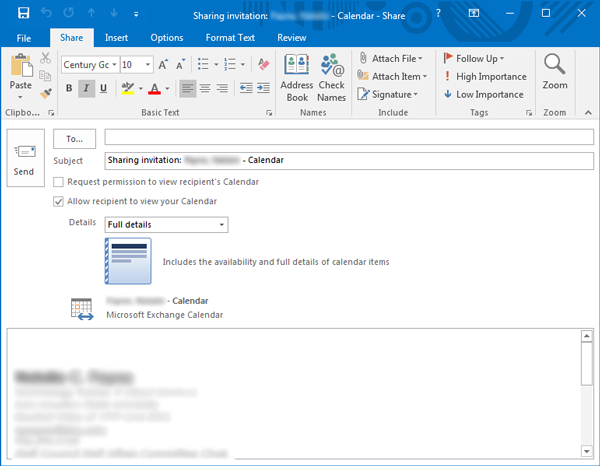 The recipient will receive an email that a calendar was shared and the calendar will be listed in the Calendar Pane of the recipient.