IT@Sam - Technology Tutorials
Outlook can automatically download photos from anyone with the @shsu domain or other email addresses. To enable this, follow these steps:
Within the Home tab, click the Junk icon, then select Junk E-mail Options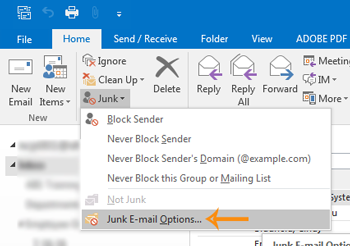 If the following dialogue box appears, select OK. You can also place a check in the checkbox for "Don't show this message again" to stop the message from appearing again.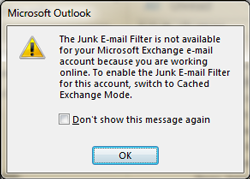 On the Junk E-mail Options dialogue box, select the Safe Senders tab and select Add.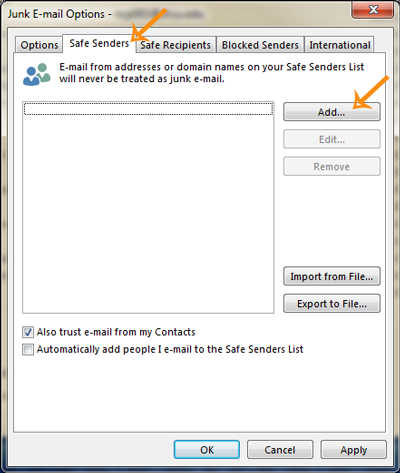 To automatically download all photos from SHSU e-mail addresses, type @shsu.edu in the Add address or domain dialogue box. Click OK.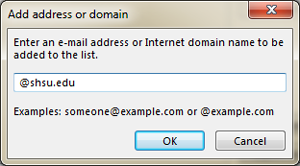 On the next screen, click Apply, then OK.