IT@Sam - Technology Tutorials
If out of the office for an extended timeframe, the Out of Office Assistant can be used to send automated responses to emails received.
Select the File tab in Outlook and click on Automatic Replies.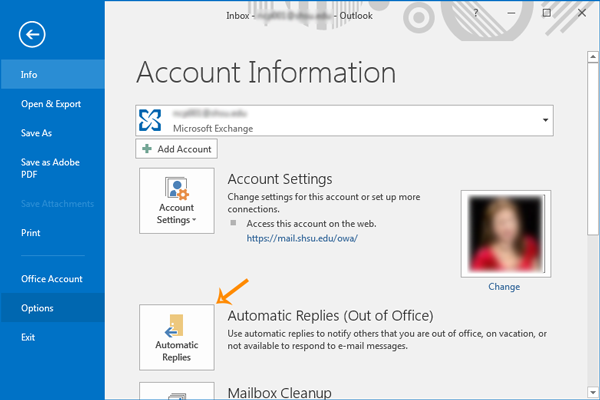 In the Automatic Replies dialogue box, select the radio button that says Send automatic replies.
Set the time for these automatic replies to send.
In the text box below, write out the message Outlook should send to those send an email. Messages can be created for emails received from SHSU email addresses, as well as outside SHSU email addresses.
Click OK.