IT@Sam - Technology Tutorials
Select Calendar from the Navigation Pane at the bottom of the Folder Pane.
Or Compact View

The Home Tab will change to reflect options for the Calendar. From the Home Tab, select New Meeting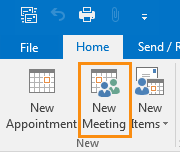 A new window will open up that looks like an e-mail. However, there are options for setting the date and time for the meeting. The global address list can be used to find campus e-mail addresses.
Verify that there are no conflicts for this meeting by using the Suggested Times in the bottom right corner of the New Meeting request. Select Send.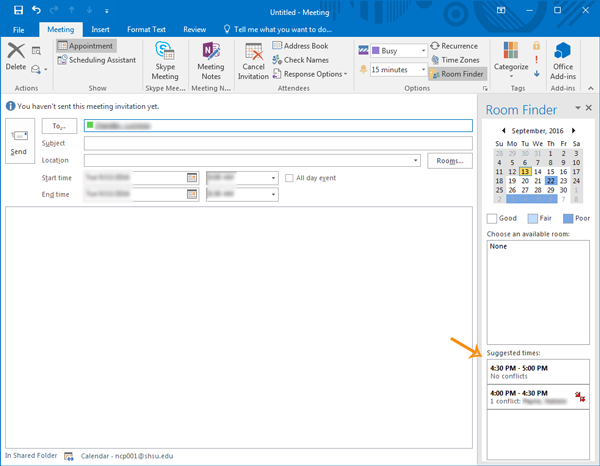 Note: This feature looks to the recipient's calendar for conflicts. If a recipient does not keep an up to date calendar with Outlook, this feature will display accurate information.