IT@Sam - Technology Tutorials
Outlook provides the ability to manage distribution group if a user is an owner of a group. To manage a distribution group, follow these instructions.
Click Address Book on the Home tab.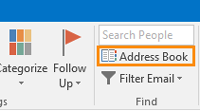 In the search area, start typing the name of the list to manage. As information is typed in, names, including names of Distribution Groups will appear. Find the distribution group to manage and double click on the name.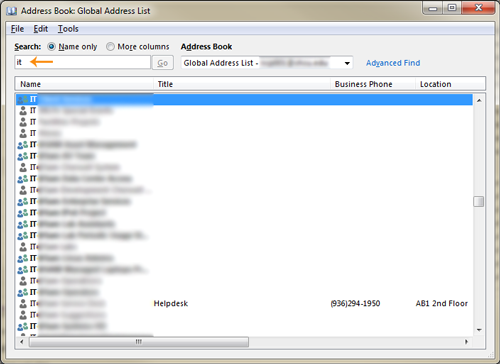 The Distribution Group properties will display, which includes the members.
To add/remove members, click Modify Members.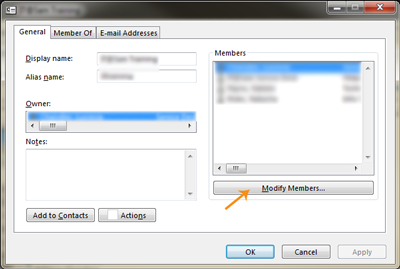 Members can be added or removed from this screen. Clicking Add will display the global address list to add other SHSU employees or students. Members can be removed by highlighting their name and clicking Remove.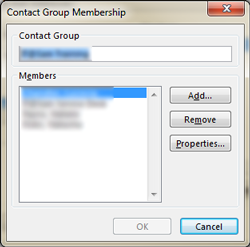 Once updates have been made, select OK and then OK on the next dialogue box.
If modifications are unable to be made due to not being an owner of the distribution group, a message will appear indicating the user does not have permission to modify the group.

Distribution group membership and ownership can be viewed in the Outlook Web App (OWA). To view group information, log into the OWA at mail.shsu.edu and select Options from the menu tool.

From the Options, select groups from the menu on the left. The distribution groups membership will be on the left side and the distribution groups owned will be on the right. If a group is listed on the owned side, it can be modified.