IT@Sam - Technology Tutorials
Outlook has the ability to convert emails to a PDF for storage and documentation purposes. To save an email or folder as a PDF, right-click on the email or folder to convert and select Convert to Adobe PDF.
Note: Make sure that the PDF add-in is enabled in Outlook to see this option.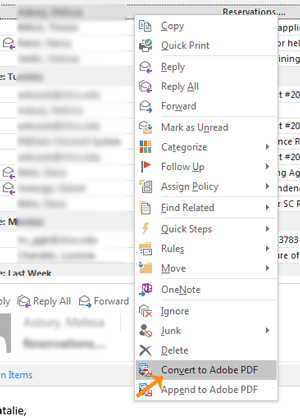 Select a location to save the PDF, rename the file if needed and click Save.
Viewing the Converted Email(s)
Locate the PDF and double click the file to open it
The email or emails of the folder converted will be listed in the upper part of the screen. Whichever email is selected will be the email that is displayed at the bottom.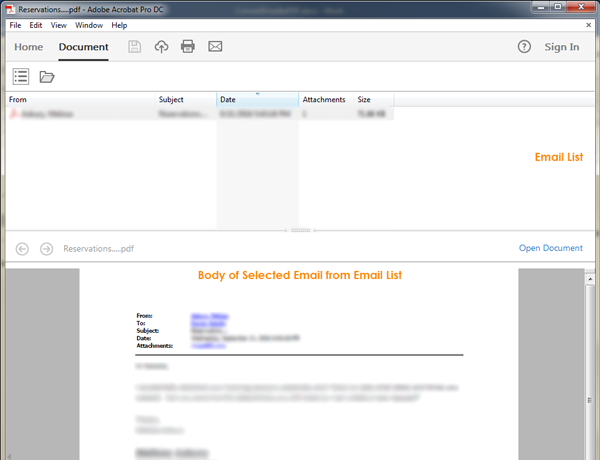 Appending an Email to an Existing PDF
If an email PDF has already been created, additional emails can be converted and added to a PDF file.
Right click on the e-mail add and select Append to Adobe PDF.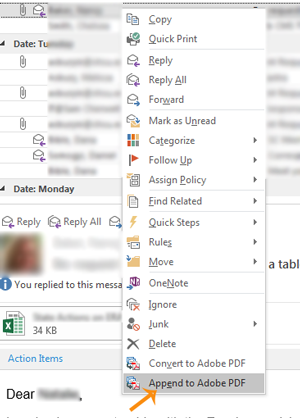 Navigate to an existing PDF and click Open.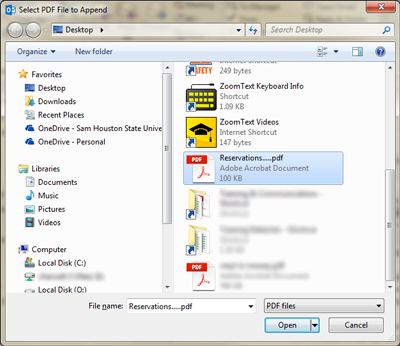 Once the email is added, it can be viewed in the PDF along with the other emails saved earlier.
If there are attachments on the selected email, the attachments will be listed by the word Attachments in the body of the email. To open the attachment, double click the file name.