Milestone - Exporting Recordings
To export a recording, you must be on an approved list with the University Police Department. If you are unsure if you are on the approved list or would like to be approved to export recordings, please contact UPD at 936-294-1800.
Once you are approved, if you would like to export and save a recording, follow these steps:
Select the Playback tab
Select Export on the right hand side of screen and select Export.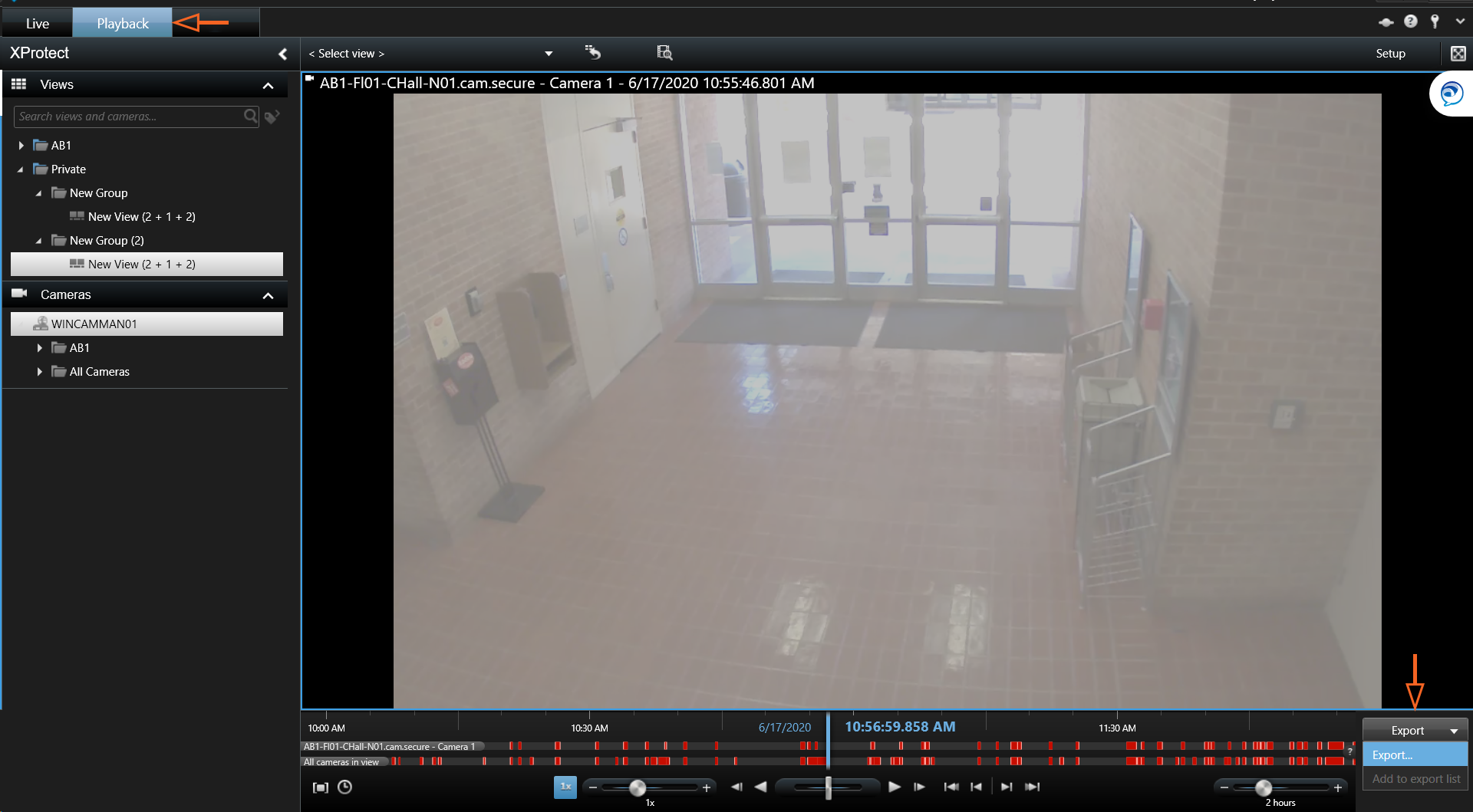 An Export dialogue box appears with the export options.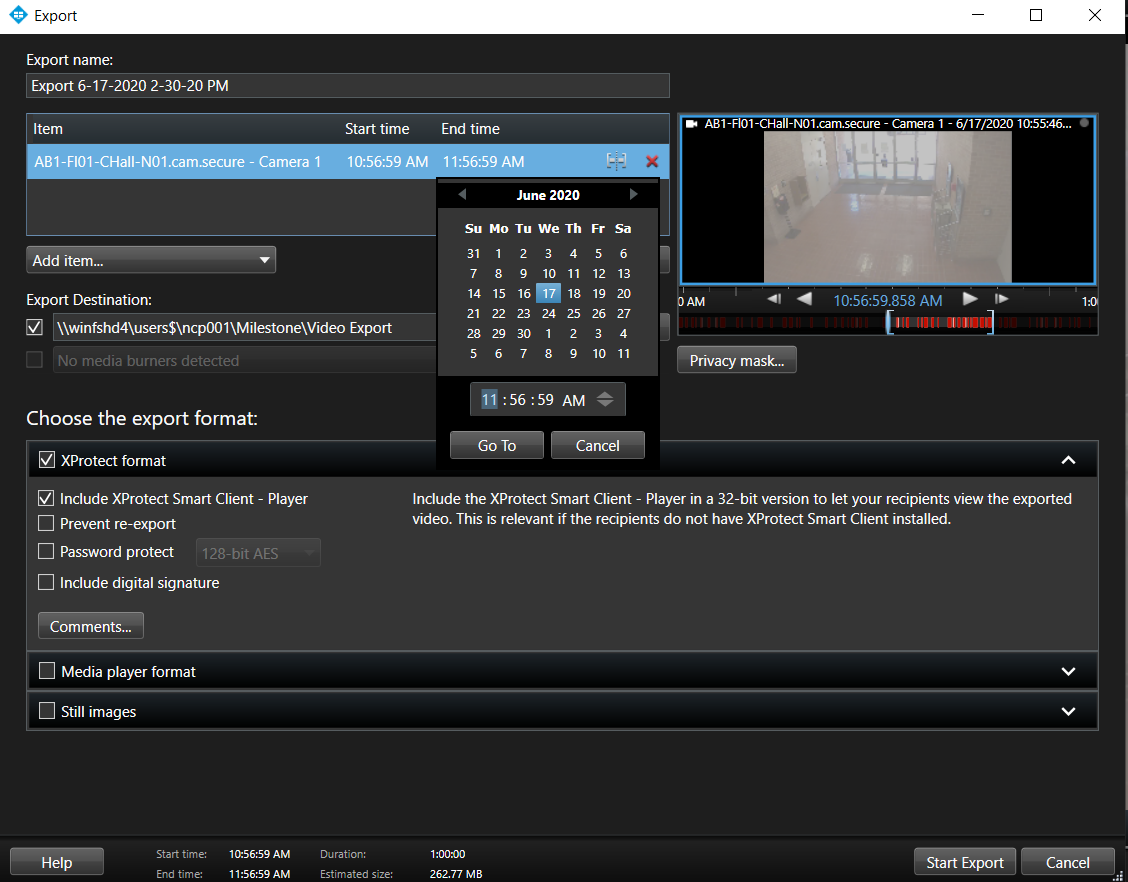 The Export name is the file name
To set the Start and End date and times, the camera must be added in the Add Item section using the Add Item dropdown menu. Once a camera is selected, dates and times can be adjusted as needed. Please keep in mind, the longer the recording, the bigger the file size and the longer the export will take.
Export Destination is where the export file should be saved. It is defaulted to save to a Milestone folder on your S:Drive. If the export is large, it can take up a large amount of space on your S:Drive. If you wish to change the location to save the file, select the button with the "..." and choose a new file location.
Export format is the format for the export file. It is recommended to leave the selection as Xprotect format which will allow you to view the recording in the Xprotect software.
Finally, select Start Export
Keep in mind that the cameras will only record if there is motion detected. If motion was detected, the export will begin and see a file is being exported in the upper right corner of the screen.
As the file is being downloaded, it will show Exporting.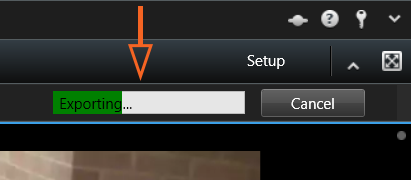 Once the file is downloaded, it will show Completed and the details can be seen in the Details, including the location of the file. To view the recording, locate the XProtect File in the file location provided and double click the file. The recording will open up in XProtect.




If there was not any movement during the specified timeframe, there will not be a recording to export, the recording will indicate failed in the upper right corner. The details of why the export failed can be viewed by selecting Details.