Placing a Request in List View
If you would like to report an issue via the list view click on the List View of Service Catalog option from the Menu bar.
Use the list view if you would like to use your browser's search function
Control + F (PC)
Command + F (Mac)

You will be taken to a page that will display a list of all services available to you. Unlike the tiled view of the service catalog, you can use the search function in your browser to find your particular request.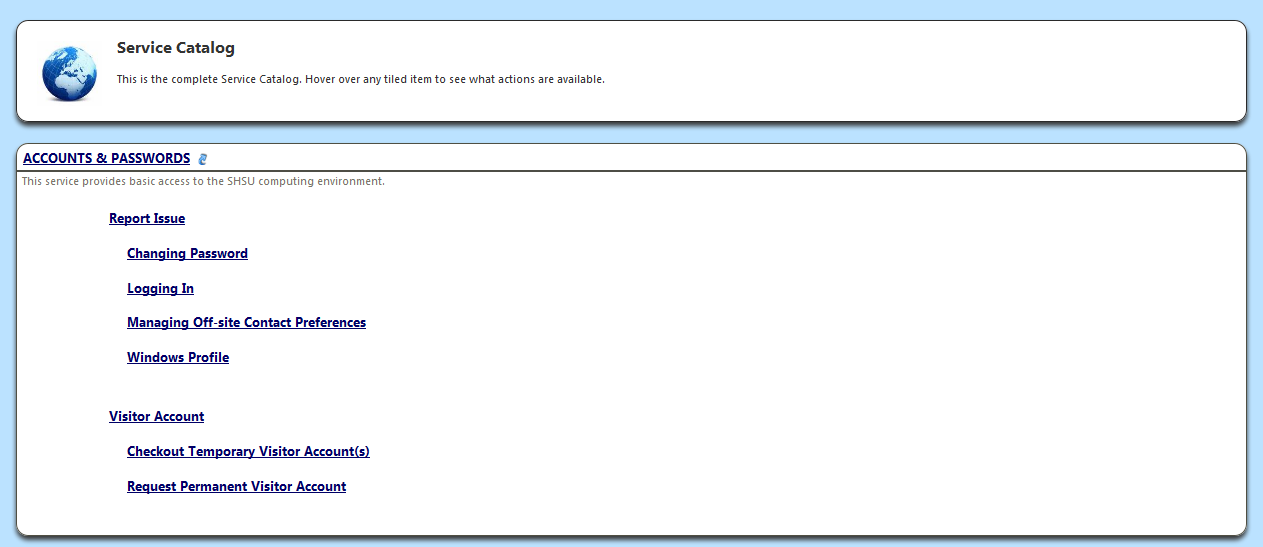 Once you select the subcategory you will be taken to the page to enter in your request.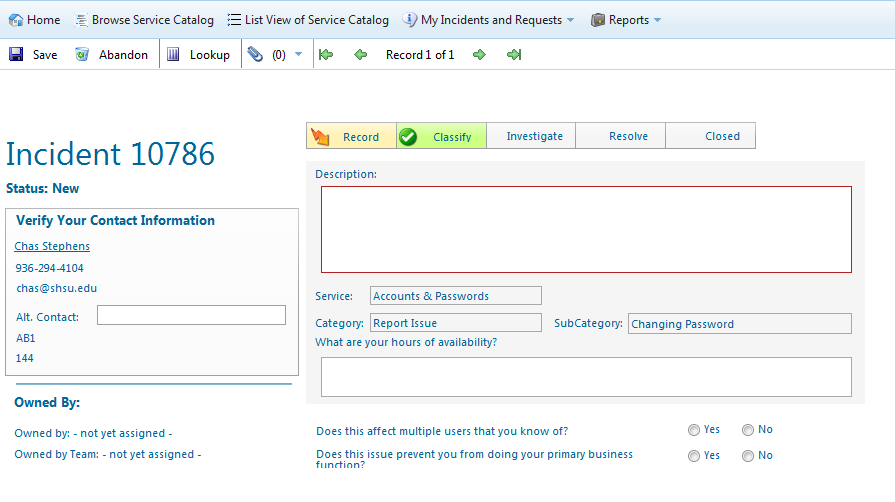 Be sure to click on the Save icon in the toolbar when you have completed your description of the issue or request.