CD/DVD Burning (Windows 10)
First, insert a CD-R, CD-RW, DVD-R or DVD-RW into the CD/DVD drive. If a popup with the option to Burn files to disc does not appear, open Windows Explorer by selecting the folder icon in the taskbar or by using the Windows key + E. The disk will appear in the Devices and drives section.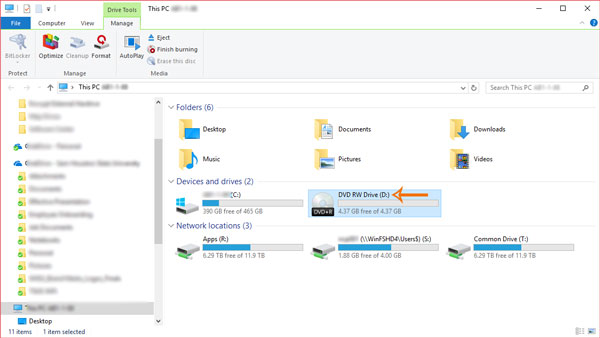 Double click on the disk drive in Windows Explorer. The Burn a Disk prompt will appear requesting a Disc title and offering two options of burning.
Like on a USB flash drive – it means the files can be saved, edited and deleted on the disc anytime. The disc will only work with computer running Windows XP or later.
With a CD/DVD player – burns files traditionally. The burned files are read only files so the files cannot be edited or deleted after burning.
Name the disc, select a burn option and click Next.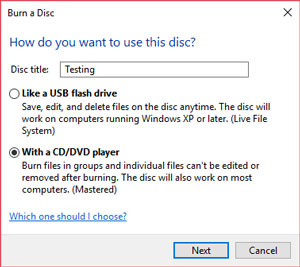 Windows Explorer will open, the disc will display on the left and the screen on the right states drag files to this folder to add them to the disc.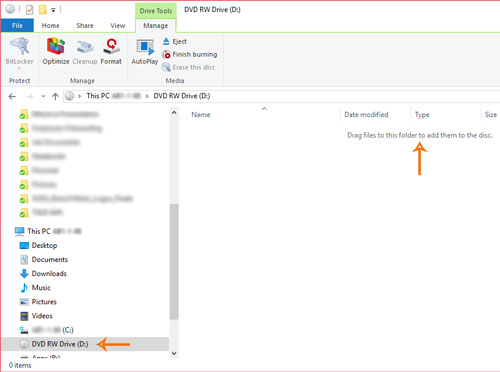 Drag files from the left folder and file listing to the right in the disc area. Once all files have been drug to the disc area, select Finish burning.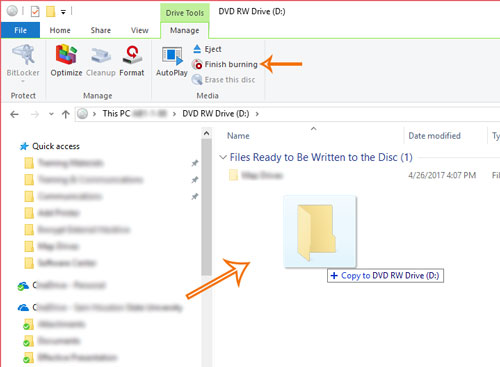 The title of the disc and the recording speed can be adjusted in the next prompt. By default it will choose the recording speed supported by the disc. Click the next button to begin the burning process.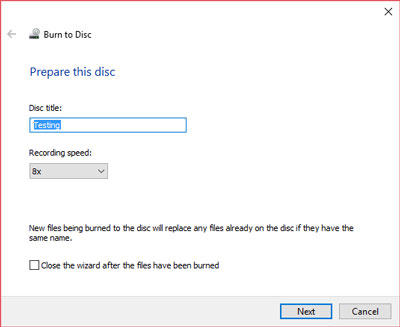 The next display will the progress of the process.