Update Your Cherwell Request
There are a couple of ways that your Incident or Request can be updated.
First, you can simply reply to the automated e-mail that you receive from the Cherwell system and your ticket will be updated with your reply.
Second, you can update your ticket from the Cherwell Portal. From the toolbar, you will be able to view requests that you have made recently as well as update those that are still open. To do so, click on the My Open Incidents and Requests option.

Select My Open Requests to view requests that are currently open. You will be able to check on the status of each and/or submit additional information for each of those incidents.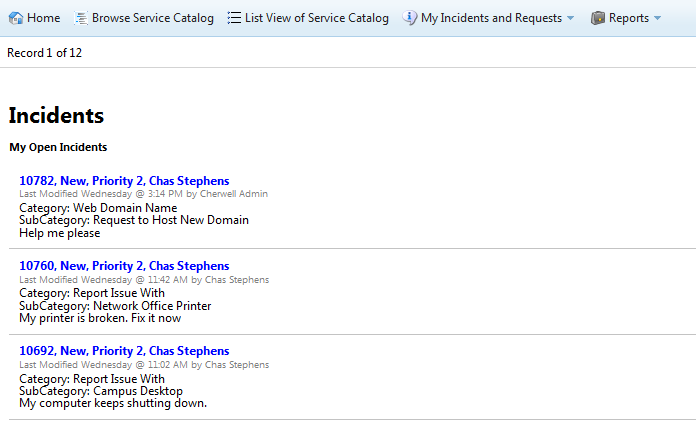 To view or update one of your open requests, just click on the link of the request, and then click on Edit in the toolbar. You can also add comments to the journal and your technician will receive an update via e-mail.
***You can only edit the description if a technician has not been assigned your issue. If there is a technician assigned, you must use the journal to send updates.