If you need to report a problem, request additional or enhanced services you will need to log into the Cherwell portal and click on the Browse Service Catalog option from the Menu bar.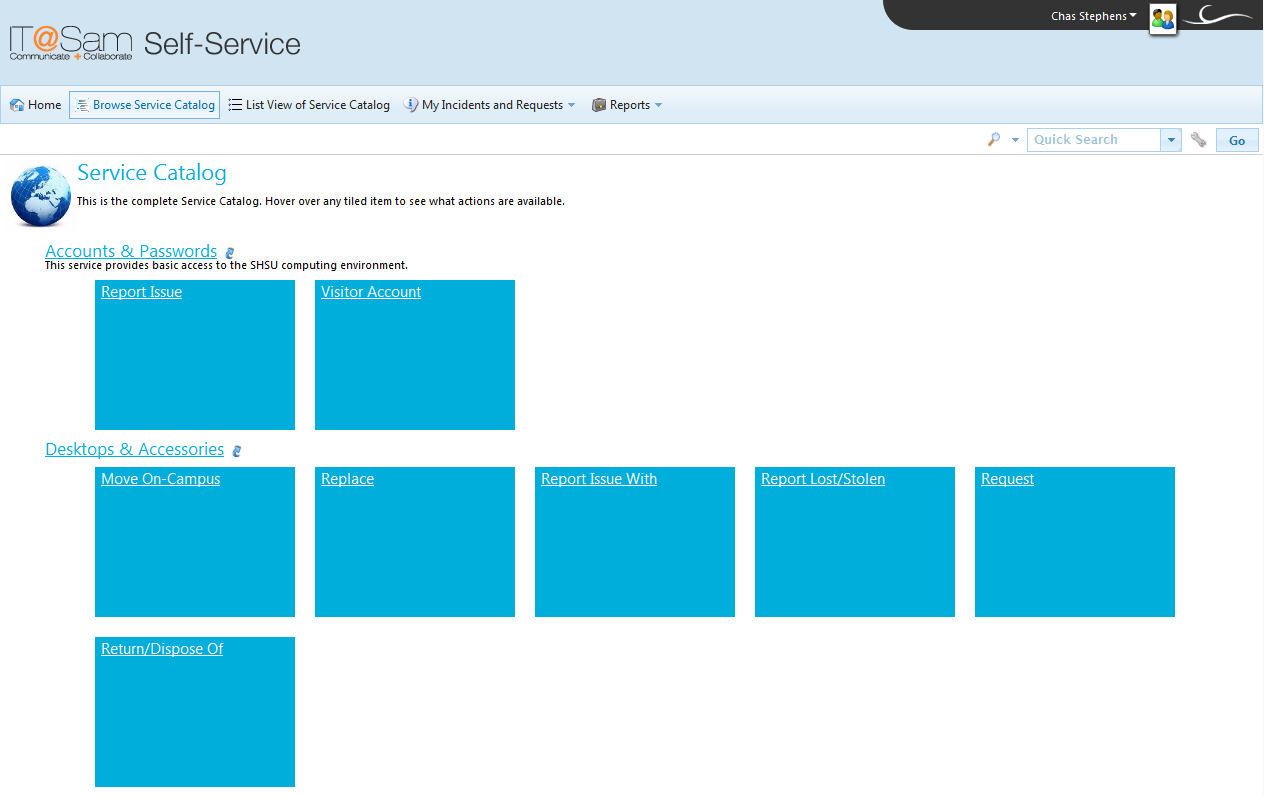 You will be taken to a page that will display all options available to you. You will have a list of Services (left-most text), that have Service Categories listed below them (the blue boxes), and within each box is a list of Service SubCategories for you to choose.

Once you select the subcategory you will be taken to the page to enter in your request.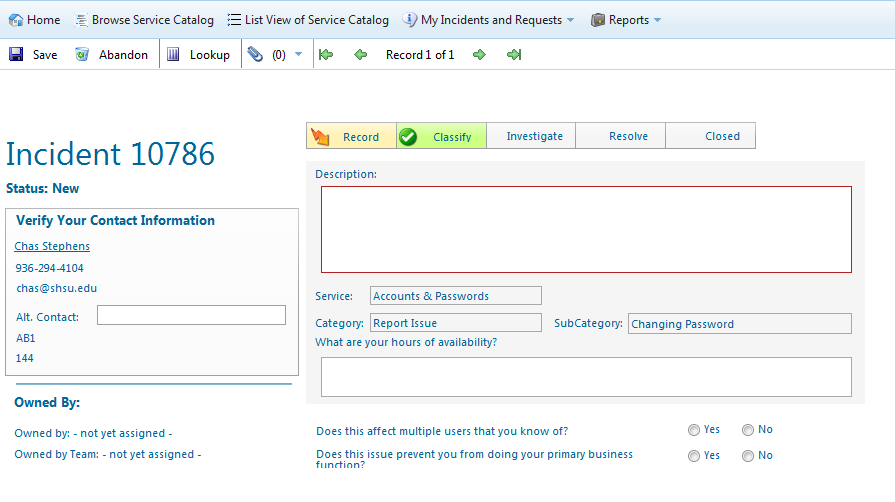 Be sure to click on the "Save" icon in the toolbar when you have completed your description of the issue or request.