Tech Tip: Don't Miss Out on This Wi-Fi Update
---
On June 4, 2021, eduroam, a secure Wi-Fi network, went live! This network provides all SHSU students, faculty and staff to securely connect to the internet using their SHSU credentials, at all participating institutions.
How do you connect?
Connecting is easy. Use the tutorials below or review our updated SHSU Wireless Networks technology tutorial to learn about all the wireless networks available to you and visitors.
Visitors to SHSU from participating institutions can log into eduroam at SHSU using their university login credentials.
To connect to Wi-Fi using the eduroam system, open your device's wireless settings and select the eduroam network.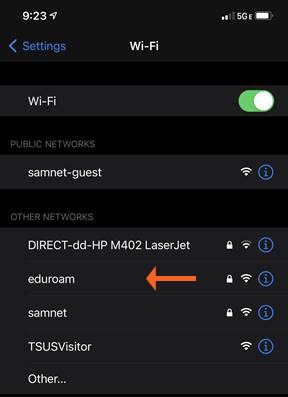 Log in using:
Non-alias SHSU email address.
SHSU password.
Select Join.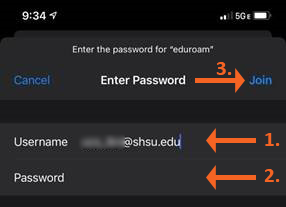 If prompted, select to trust the certificate.
NOTE: If you are an SHSU community member, do not use the eduroam network on the SHSU campus, use the SamNet network. Only use the eduroam network when not on the SHSU campus.
For questions about eduroam, contact the IT@Sam Service Desk. We are happy to help.