Adding a printer for use on the wireless network:
Connect to SamNet and autheticate using your SHSU username and password

SamNet-Guest will not work for wireless printing
You will be redirected to a site where you can see the printers available.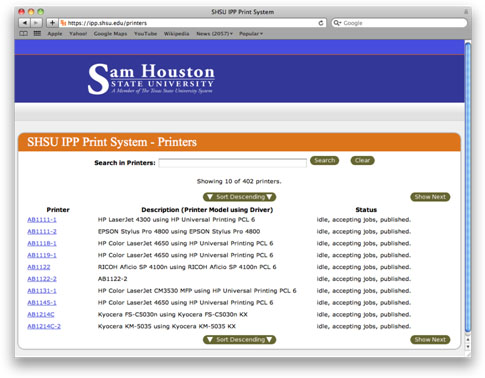 Type in the first few letters of the printer you are looking for and search.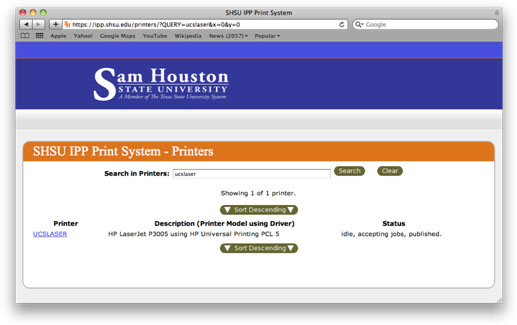 Once you locate the printer you need to print to, click on the printer. You will want to copy the url listed in the browser once you have selected the printer and note the drivers that will need to be installed on your computer from the manufacturer's website.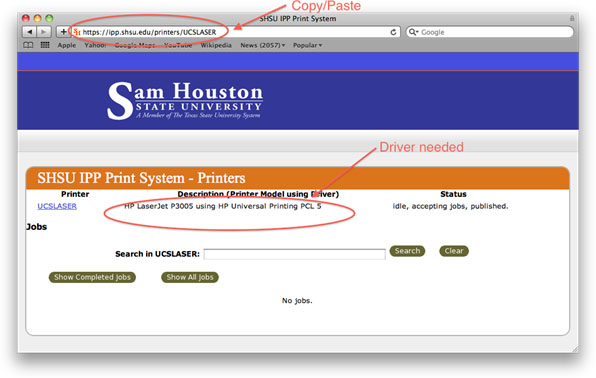 Go to Control Panel, Hardware and Sound, Devices and Printers, then Add a printer.
Click Next, and choose to install a network, wireless or Bluetooth printer.
On the next screen, select "The Printer that I want isn't listed"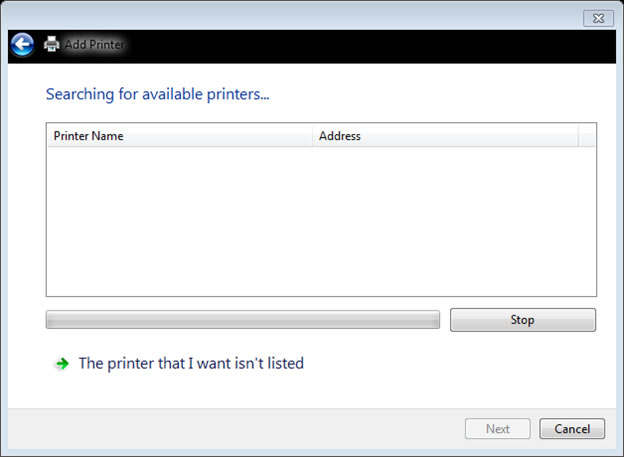 Choose Select a shared printer by name paste the url that you copied earlier. Click Next.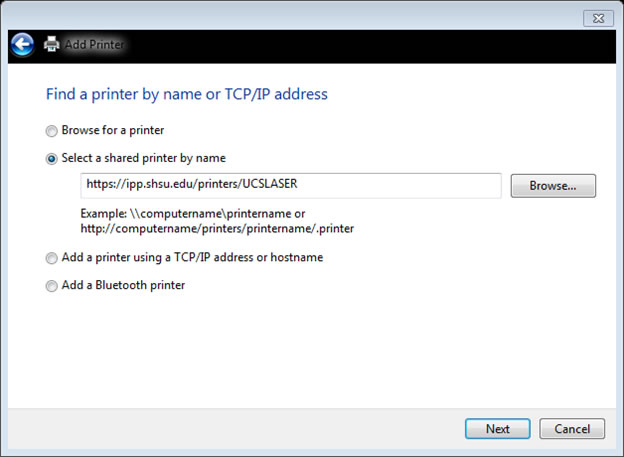 You will be prompted to select the printer driver. Refer back to the information you gathered earlier. You can go to the printer manufacturers website to download the drivers if they are not listed in the wizard.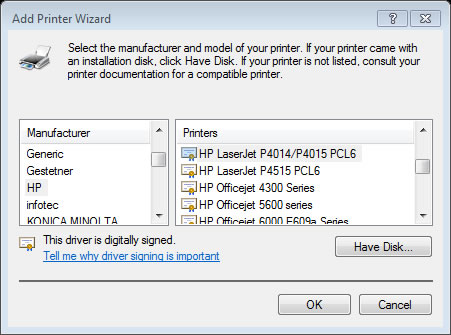 Once the drivers have installed, you should see a window like this: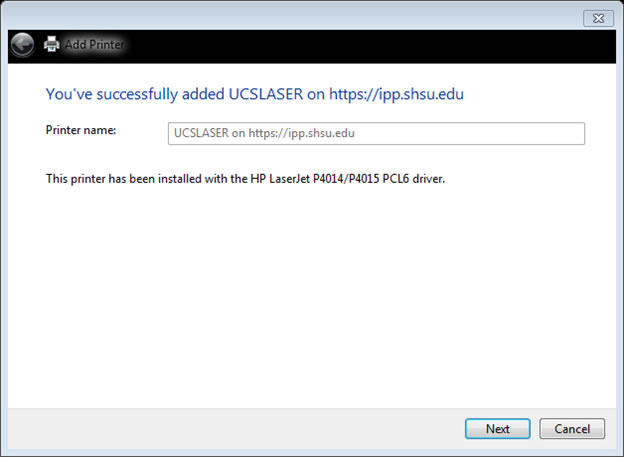 Click Next
You can print a test page here if you want
Then click Finish.