Partial Parking Lot Closure of Z1-E6: Staging area for construction materials. Site Map
Partial Parking Lot Closure of Z1-W26: Staging area for construction materials. Site Map
---
The construction of the new Coliseum Parking Garage will commence on Monday, July 22, 2019. The current section of small houses: Randal, Vick, and Spivey, will become the new site of a centrally located Parking Garage. The map below depicts vehicular and pedestrian traffic routes. As always please use caution around construction zones, avoid if possible, and abide by signage at all times.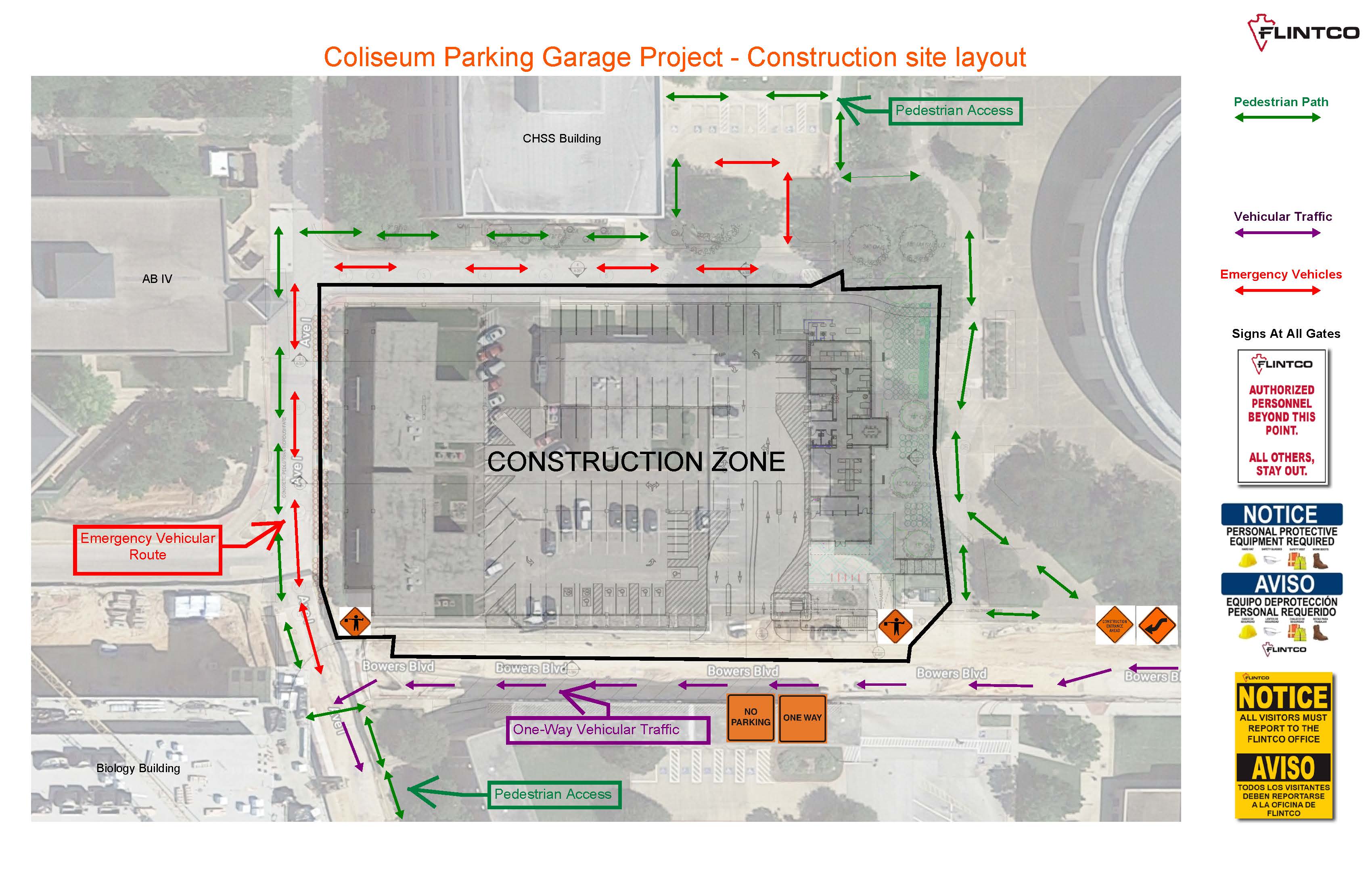 ---
Lowman Student Center Renovation- Site Map
Effective March 13, 2019 – June 1, 2020, renovation of the Lowman Student Center will be in progress. This will affect pedestrian traffic in front of the LSC in Bearkat Plaza. Please use alternative pedestrian route as indicated on the attached map. Pedestrian traffic through the barricaded construction zone will be prohibited. Vehicular traffic through Bearkat Plaza may encounter periodic temporary interruptions.
For questions regarding this project please contact Romano Jundos, Project Manager, at 936-294-4970.
---
All construction and closure dates are subject to change without notice due to unforeseen and uncontrolled circumstances.