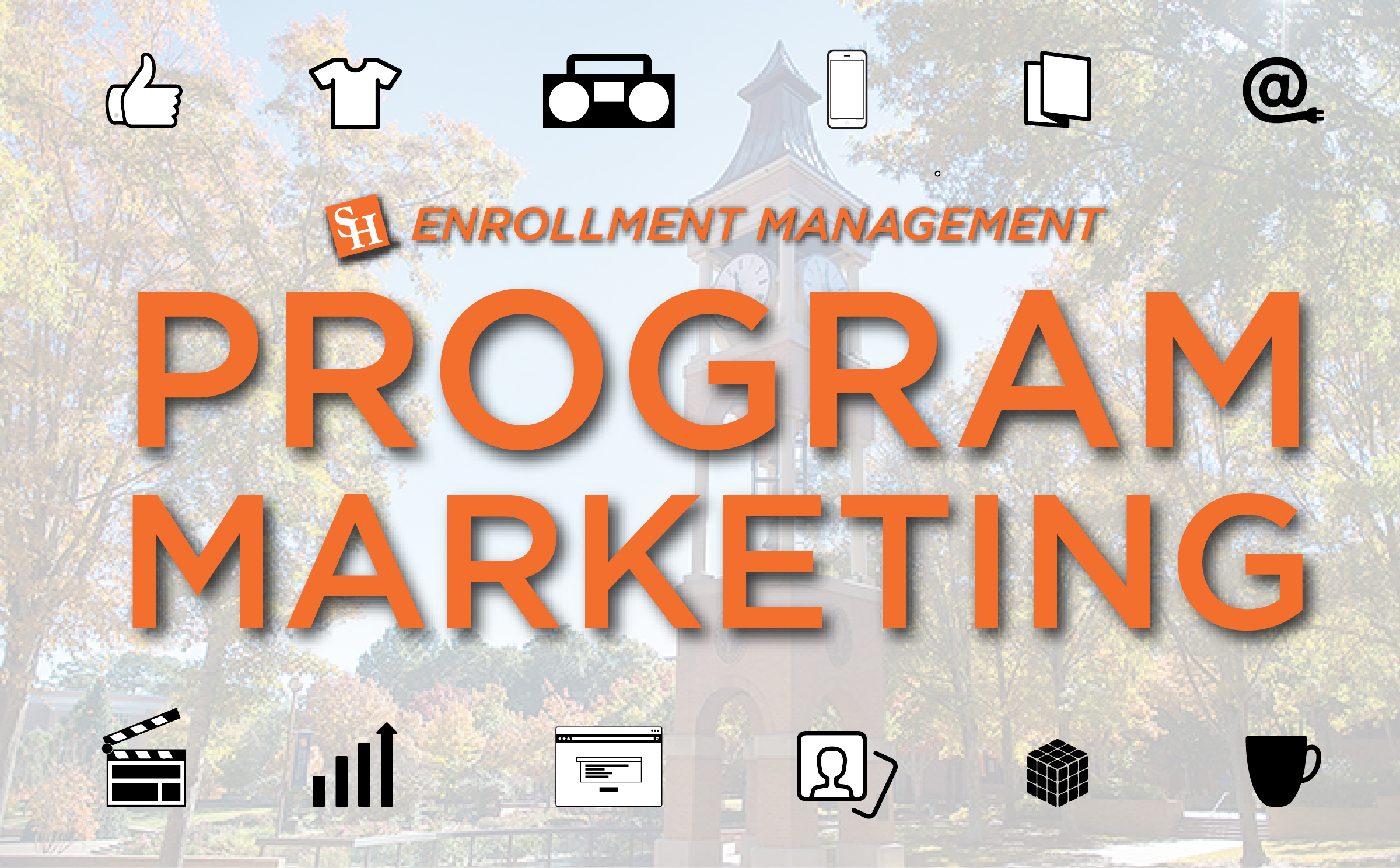 PROGRAM MARKETING
The program marketing initiative of the Enrollment Management Division began in FY2012. Since then, the format has changed slightly from year to year and has grown to include graduate programs and non-degree programs.
Programs to be marketed each year are selected by the Provost and Deans of each college. The budget is determined by the Vice President of Enrollment Management. Budget amounts are a one-time pay for each fiscal year.
Programs that have previously participated in program marketing but do not receive funding for the current year may still receive assistance with design work from the program marketing team as time allows.