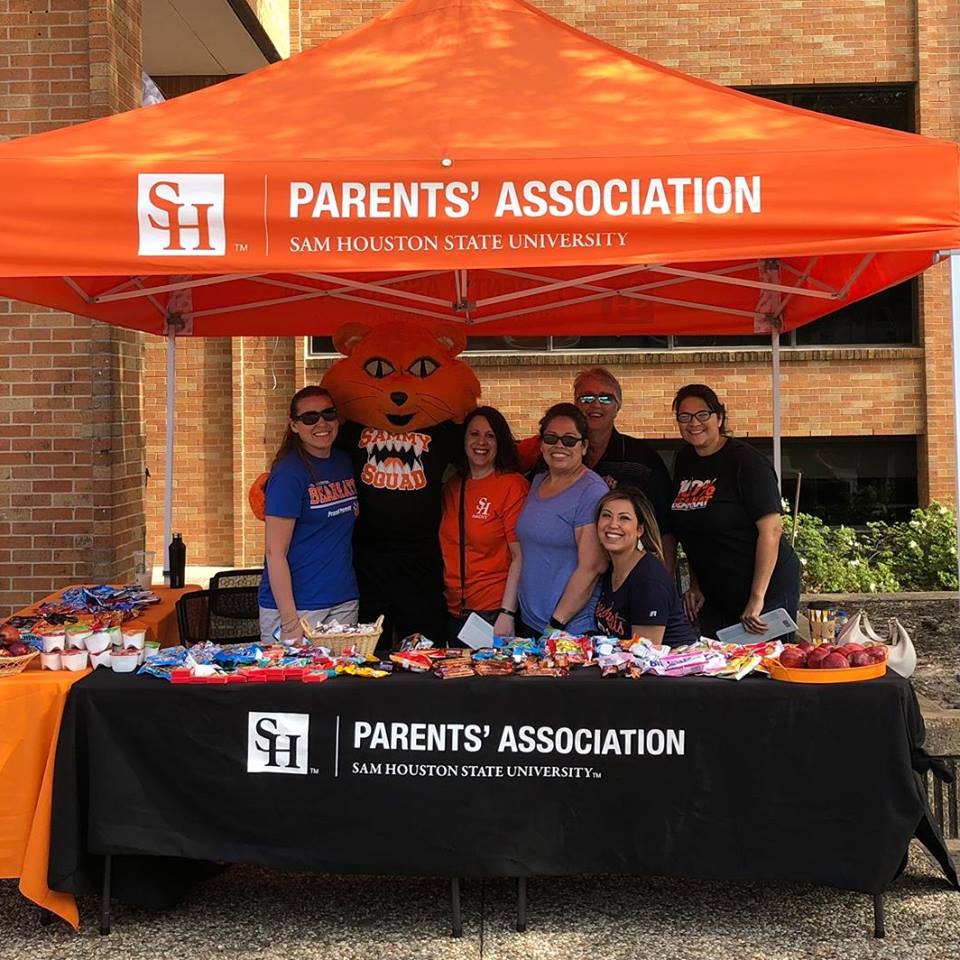 One benefit of the SHSU Parents' Association is the opportunity to volunteer with us, on campus. If you are interested in volunteering, please fill out the form linked above.
---
Apple Days:
Help pass out apples, scantrons, and snacks, in the mall area, to students preparing for finals. Apple Days take place each semester the week before finals.
Saturday@Sam:
Saturday@Sam is the University preview day where high school students can come visit and learn more about Sam Houston State University. Discuss your Sam Houston experience as well as the Parents' Association's benefits with future Bearkat parents. We have a tent in the mall area where we hand out information and promotional items.
---
If you have any questions please get in touch with our office at parents@shsu.edu or (936) 294-2714.