Home | About Us | Technologies | Projects | Project Gallery | News | Contact Us

The Center of Innovation and Technology (CIT) at Sam Houston State University helps customers and partners access world-class business technology, resources and processes through research, consulting, training and teaching. By investigating, evaluating, and developing technologies, systems, and processes we can assist in developing robust solutions to current business problems.
Research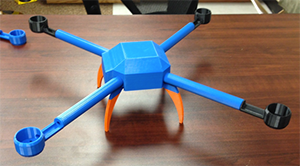 The Center for Innovation and Technology provides practical research to customers and partners as they develop new technologies, resources, and processes. Using applied research techniques we can evaluate and exploit innovative technologies and the processes supporting them. In-depth research provides information about how innovative technologies work, their future potential, and inherent limitations. The Center for Innovation and Technology leverages both our industry experience and research acumen as we develop research projects for your organization.
Consulting
CIT provides business-consulting services so customers and partners can optimize their operating environment and better align it to the organization's overall business strategy. By directly working with your organization or conducting professionally managed projects, the Center for Innovation and Technology can evaluate current technologies and business processes and provide recommendations on how improve their fit within the organization. This includes strategies to improve connectivity with customers and suppliers, recommendations on how to improve operating and logistics flow, and process documentation on how materials and information should flow throughout the supply chain.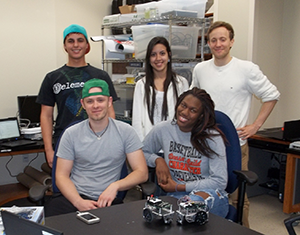 Training
The Center for Innovation and Technology provides instructions on how to best adopt and transfer new technologies into an organization. CIT can develop broad instruction about the latest innovation or practical how-to instructions for employees running the newest technologies.
Teaching
The Center for Innovation and Technology provides teaching expertise as customers and partners embrace new operations and business strategies. Using innovative techniques, we can teach everyone from the CEO to the mailroom clerk new business concepts. This can occur in a classroom setting in Huntsville, Texas or an oil platform in the middle of the Indian Ocean.
---
RELATED LINKS:
College of Business Administration Sower Business Technology Lab