Gibbs Ranch Education and Research Complex
Naming Opportunities available $50,000 - $20 Million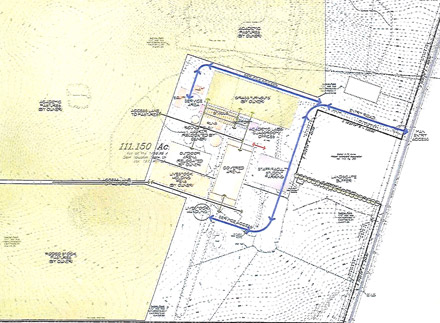 The Department of Agricultural Sciences' first freshman class was in 1909 and by 1918 Sam Houston State was the only college recognized by the Federal Vocation Board as a vocational agriculture teacher training institution in the United States and the first agriculture teacher training institution west of the Mississippi. In the past 20 years, the department has experienced exceptional enrollment growth with a record enrollment 1,206 students.
In the past century, the department has expanded from teaching only courses on farming and raising livestock to technical courses. Today's agriculture students at Sam Houston can select degrees in Interdisciplinary Agriculture, Agricultural Communications, Agricultural Engineering Technology, Agricultural Business, Animal Science, Animal Science: Pre-Veterinary Medicine, Plant and Soil Sciences, Wildlife Management, Equine Science and AgriScience Teacher Certification. We offer two graduate degrees: Master of Science in Agricultural Science and Master of Agriculture in Sustainable Agriculture and Food Environment.
The University's master plan centralizes the agricultural science laboratory facilities at the Gibbs Ranch Education and Research Center, an existing 1,740-acre ranch located approximately 10 minutes from the main campus. The ranch compliments academic outcomes across all disciplines by maintaining a meat goat flock and a combination of purebred and commercial beef herds. Managed timber and wildlife areas, an olive orchard and improved forage plots and pastures with eight ponds, stocked with largemouth bass and catfish provides the necessary land and animal resources to serve as an integral component of our instructional and research programs.
The master plan includes a Multi-Purpose Animal Science & Equine Complex, a Plant Science Field Lab, and a Meat and Food Science Center. These new facilities are critical to meet the academic needs of a growing student population and provide an enriched and active learning experience necessary to graduate a highly skilled and knowledgeable workforce. The research performed at the site will proved a firm foundation in science, skills, and arts fundamental to a proficiency in the agricultural industry.
Multi-Purpose Animal and Equine Science Facility
The Multi-Purpose Animal and Equine Science Facility and Arena Complex ("The Complex") will be an impressive and highly functional facility that will fulfill the University's need for enhanced educational opportunities in the agricultural animal science program.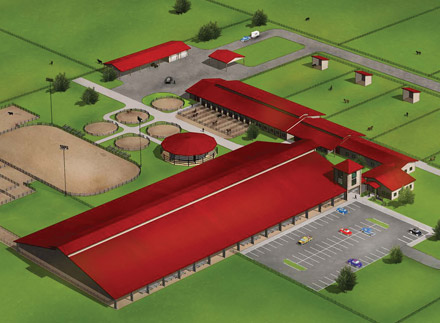 Meat and Food Science Center
The Meat Science Complex ("MSC") will serve as a teaching and research facility on processing food animals, proper sanitation procedures, and preparation of meats, dairy products, fruits, and vegetables.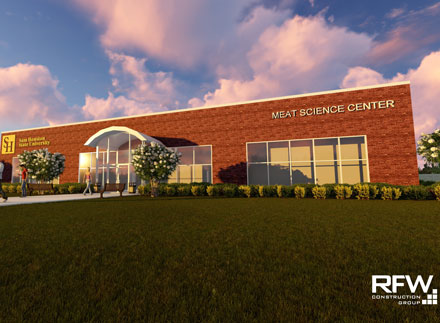 Plant Science Field Lab
The Plant Science & Field Lab ("PSFL") will be an impressive and highly functional facility designed to provide growth and more capabilities to better serve the students and the university.