Theodori, Constance, & Hudec Receive 2013 SRSA Awards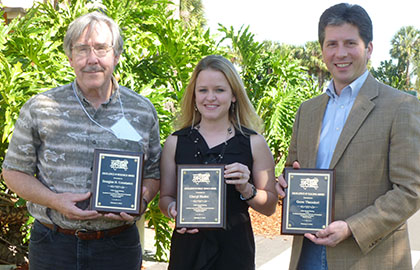 Three SHSU faculty/staff were honored for their performance in teaching, research, and public service at the annual meeting of the Southern Rural Sociological Association (SRSA). The meeting was held concurrently with the Southern Association of Agricultural Scientists (SAAS) in Orlando, Florida, February 2-5, 2013. The theme of the 2013 meeting was: "Social Stabilization in the Twenty-first Century: The Role of Rural Communities." Dr. Gene L. Theodori, Professor and Chair of Sociology, was awarded "Excellence in Instruction," Dr. Douglas H. Constance, Professor of Sociology, received "Excellence in Research," and Cheryl L. Hudec, Associate Director for the Center for Rural Studies, was awarded "Excellence in Public Service." Constance and Theodori have now received all awards offered by the SRSA: Excellence in Instruction, Excellence in Research, and Excellence in Extension.
---
CHSS College Wide Research Award
The Sociology Department at Sam Houston State University is actively engaged in ongoing scholarly and applied research. The department has been recognized three times with the College of Humanities and Social Sciences College Wide Research Award.
---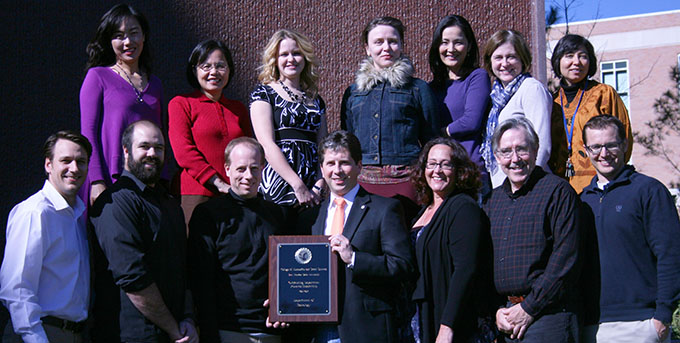 2011-2012
---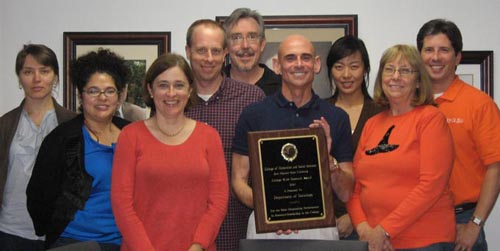 2009-2010
---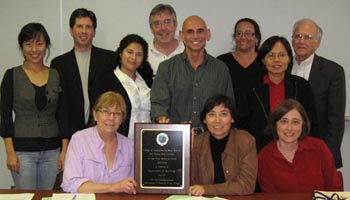 2007-2008
---
Find out about current faculty and student research, as well as the Journal of Rural Social Science that the department currently holds, by browsing the Research area of the menu to the right.