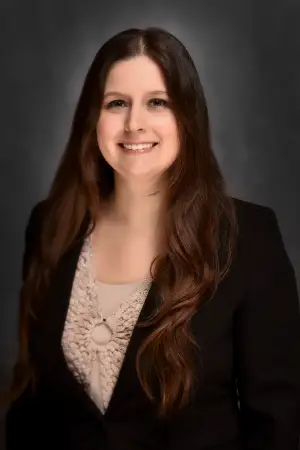 Megan Woolford is originally from Stafford, Texas, just southeast of Houston. Dr. Woolford completed her bachelor's degree in chemistry from Texas A&M University. She then went to medical school at Baylor College of Medicine located in the Texas Medical Center. After experiencing medical practice in the big city, Dr. Woolford was interested in community-based medicine. She completed residency in Family Medicine at Lonestar Family Health Center, where she served a largely unfunded, underserved population. She developed a passion for teaching both her patients and medical students on her team.
Dr. Woolford enjoys engaging with students both one-on-one and in group settings. She believes in motivating students to learn using clinical cases and real-life experiences. She attempts to help learners construct connections between topics themselves, facilitating the process by drawing on their prior knowledge. She truly enjoys seeing students make connections and understand topics based on her instruction.
The mission of SHSU COM resonates with Dr. Woolford due to her experiences with underserved patients at Lonestar. While most were not truly rural, they did face similar challenges with limited access to care due to finances. As a physician, she believes excellent primary and preventative care is necessary to improve the health of our nation.