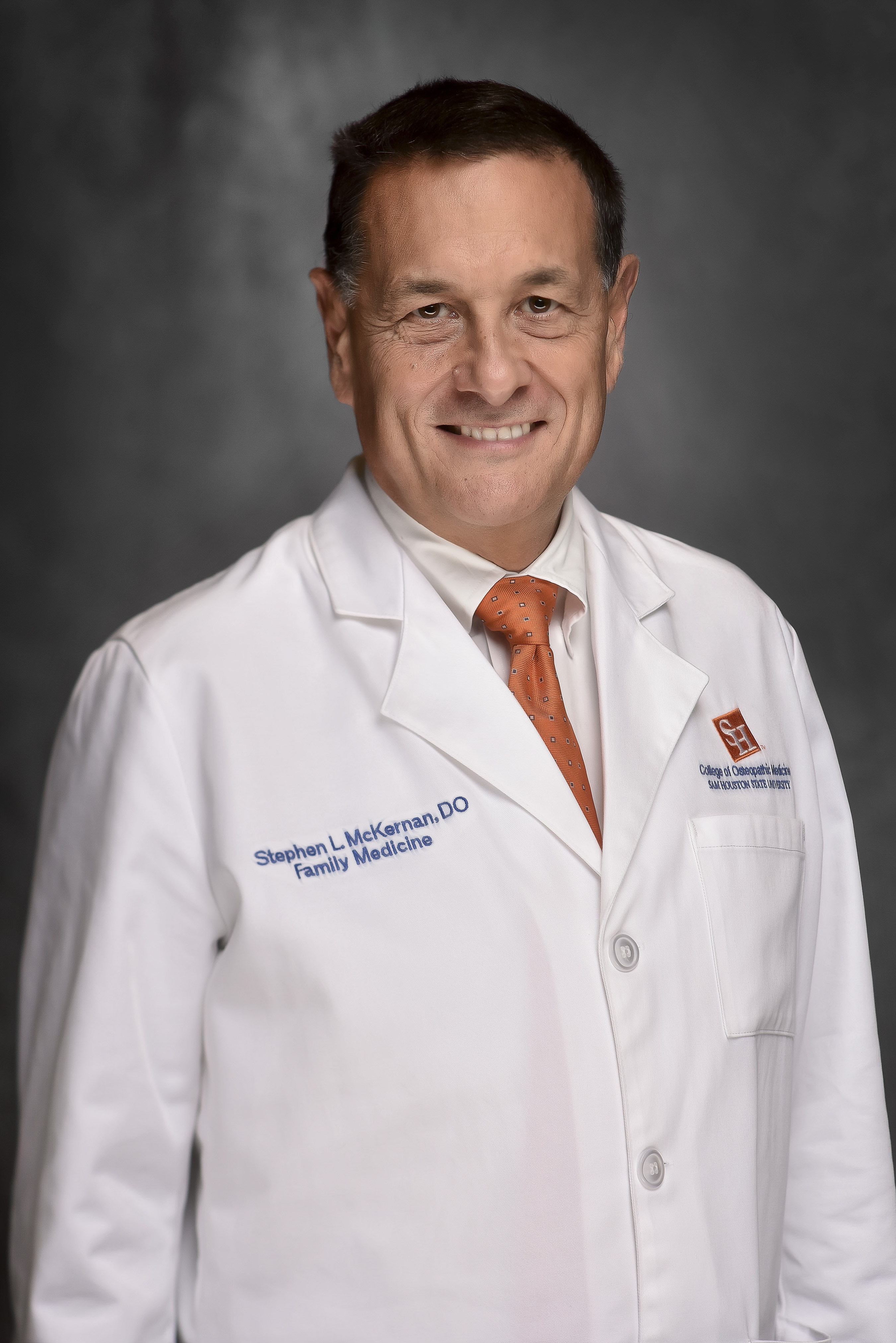 Stephen L. McKernan, DO, FAAFP, is the Associate Dean for Clinical Affairs at Sam Houston State University in the College of Osteopathic Medicine.
Dr. McKernan has been trained as a pharmacist, naturopathic physician and osteopathic physician and is board certified by the American Board of Family Medicine and the American Osteopathic Board of Family Physicians. Prior to joining Sam Houston State University, Dr. McKernan practiced in a rural community in central California, was a member of the faculty at Kirksville College of Osteopathic Medicine and was CEO and Family Medicine Residency Program Director of Lone Star Family Health Center an FQHC based Teaching Health Center in Conroe Texas.
Dr. McKernan has spent his career advocating for inclusiveness in medical education, interprofessional practice models and primary care training that serves rural and underserved populations. He has lectured nationally on topics related to healthcare access, health disparities, traditional medicine and medical education. He has worked with the Congress and the Administration in Washington, DC, as well as the state legislature on issues related to access to quality care and training for America's health care workforce. He has served on community boards, including the Texas Association of Community Health Centers and Community Health Choice, the Conroe Independent Physicians Association and Renaissance Physicians.
Phone Number: 936-202-5231
Email Address: smckernan@shsu.edu