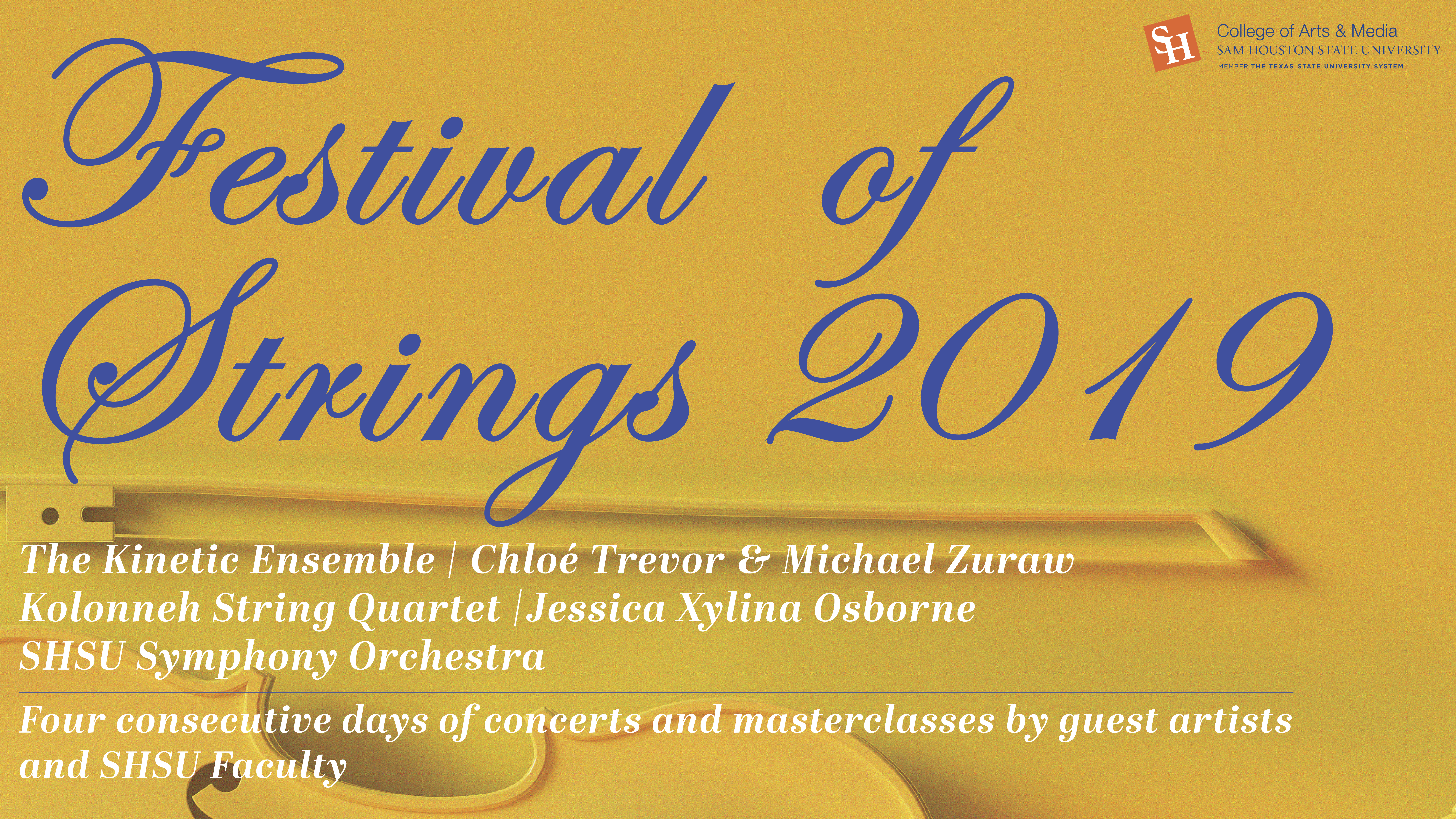 ---
Four consecutive days of concerts and master classes by guest artists and SHSU Faculty
The Kinetic Ensemble | Chloé Trevor & Michael Zuraw
Kolenneh String Quartet | Jessica Xylina Osborne
SHSU Symphony Orchestra
---
Friday, October 4, 1:00 p.m.
Open chamber music rehearsal with The Kinetic Ensemble
Gaertner Performing Arts Center, Recital Hall
Friday, October 4, 1:30 - 3:30 p.m.
Masterclass (upper strings) with The Kinetic Ensemble
Gaertner Performing Arts Center, Recital Hall
Masterclass (lower strings) with The Kinetic Ensemble
School of Music Building, Room 218
Friday, October 4, 7:30 p.m.
SHSU Symphony Orchestra
Gaertner Performing Arts Center, Payne Concert Hall (Ticketed Event)
Saturday, October 5, 7:30 p.m.
Guest Artist Concert, The Kinetic Ensemble
Gaertner Performing Arts Center, Recital Hall
Sunday, October 6, 3:30 p.m.
Guest Artist Recital, Chloé Trevor (violin) & Michael Zuraw (piano)
Gaertner Performing Arts Center, Recital Hall
Sunday, October 6, 5:30 p.m.
Media Class Presentation, Chloé Trevor
Gaertner Performing Arts Center, Recital Hall
Monday, October 7, 7:30 p.m.
Kolonneh String Quartet & Jessica Xylina Osborne (piano)
Gaertner Performing Arts Center, Recital Hall
---
Guest Artists

The Kinetic Ensemble
Now in its fifth concert season, Houston-based KINETIC is gaining increasing recognition for its dynamic, collaboratively driven performances and masterfully curated musical programs. An artist-led ensemble of young professional string players founded in 2015, KINETIC is committed to showcasing diverse, under represented, and newly composed classical music through flexible chamber and orchestral ensemble formats. Its 2019-2020 season brings collaborations with Musiqa, NobleMotion Dance, Archway Gallery, Flatland Gallery Hoppa Project, Sam Houston State University, Houston Methodist Hospital, Houston Center for Contemporary Craft - and more.
---
Chloé Trevor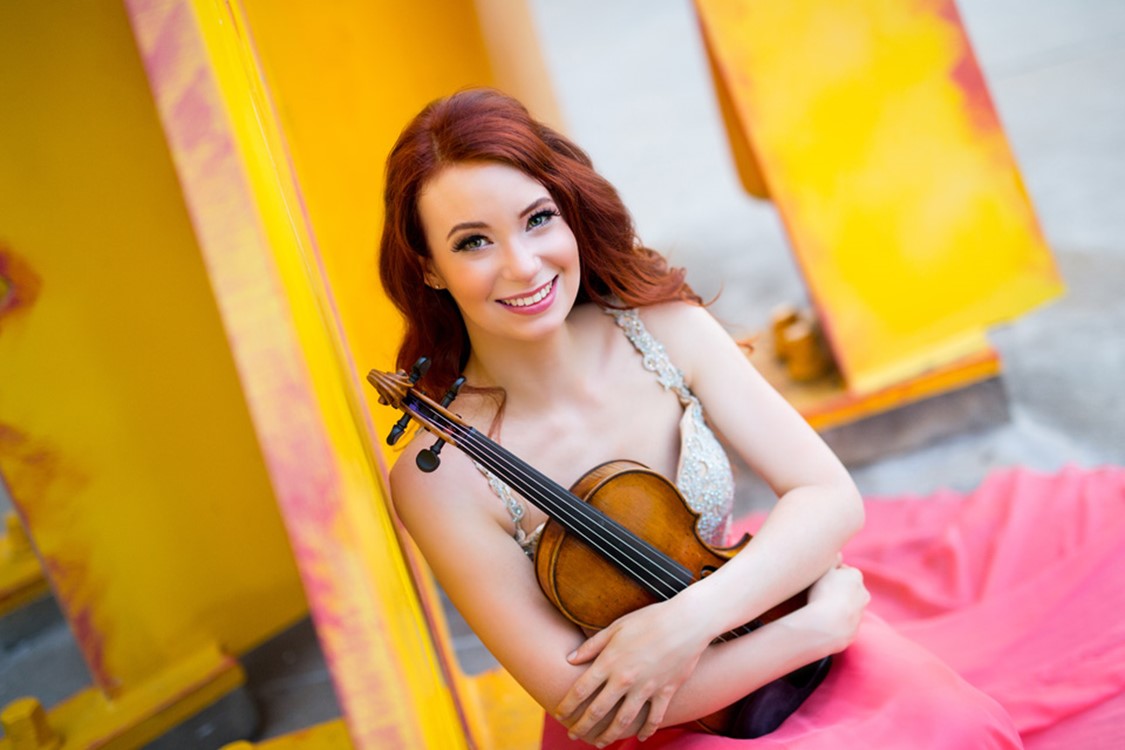 Quickly becoming one of the most talked about and sought after musical ambassadors to Generation Z, violinist Chloé Trevor has combined her technical brilliance, spirit for classical music and her passion for mentoring the youth of today to connect with audiences in exciting and innovative ways. Silver medalist of the Ima Hogg Competition, critics have acclaimed Chloé for her "dazzling technique", "excellent musicianship", "huge tone", "poise and professional grace", and "bold personality unafraid to exult in music and ability". She has appeared as a soloist with orchestras worldwide, including the Hong Kong Sinfonietta, Latvian Chamber Orchestra, Slovak State Philharmonic, Plano Symphony, and the Knoxville Symphony. She made her New York concerto debut in 2013 and Avery Fisher Hall debut in 2014. Chloé was the Grand Prize winner at the 2006 Lynn Harrell Competition and the 2005 Lennox Competition. She has been a featured soloist with the Dallas Symphony at the Meyerson Symphony Center, and with the Missouri Symphony on tour throughout the state. At age thirteen she appeared on the nationally syndicated radio program From the Top. Chloé has appeared as a soloist with the Lutoslawski Filharmonie (Poland), the Teplice Philharmonic (Czech Republic), and a tour with the Latvian Chamber Orchestra. She was also invited as a soloist in the Young Prague Spring Festival to give recitals and perform the Mendelssohn Concerto in and around Prague. Chloé was introduced to the violin at age 2 by her mother, Heidi Trevor Itashiki, Dallas Symphony violinist. She later studied with Arkady Fomin, Dallas Symphony violinist and Artistic Director of the New Conservatory of Dallas. Chloé has made numerous appearances on the concert stage with her father, internationally recognized conductor and teacher, Kirk Trevor. She completed her undergraduate degree at the Cleveland Institute of Music studying with David and Linda Cerone, and her graduate degree as a scholarship student at Rice University studying with Kenneth Goldsmith. Chloé plays on a Carlo Landolfi violin made in Italy in 1771 and bows by Etienne Pajeot and Émile-Auguste Ouchard.
More recent performances included Tchaikovsky's Violin Concerto with the Dallas Symphony and Prokofiev's 2nd Concerto both at Sala São Paulo in Brazil and with the Cleveland Institute of Music Orchestra as a result of winning the Cleveland Institute of Music's Concerto Competition. She went on to perform Tchaikovsky's Violin Concerto with the Houston Symphony and recitals at the Music in the Mountains Festival with pianist David Korevaar. She opened the Indianapolis Chamber Orchestra's 2010-11 season with the Barber Violin Concerto and the Missouri Symphony's "Hot Summer Nights" 2011 Opening Gala with the Brahms Concerto. She returned to perform the Beethoven Concerto with the Knoxville Symphony for their Diamond anniversary season. In 2013, Chloé performed the Shostakovich Concerto No. 1 with the Missouri Symphony and was a guest soloist with the Bohuslav Martinu Philharmonic in the Czech Republic for their annual Christmas concert. In November 2014, the Dallas Morning News described Chloé as an artist "supplying tonal refinement, technical facility and natural musicality" in her performance of Mozart's Violin Concerto No. 5. Chloé's September 2017 performance of Glass' Violin Concerto No. 2 was hailed as "thrilling and seamless" by Arts+Culture Magazine, "[bringing] out the nuanced drama inherent in Glass' music." Having recently concluded her first tours of Australia, Singapore, Spain, and Mexico, Chloé's upcoming engagements include multiple recitals in North America and appearances with Filarmonia Xalapa, the Bangor Symphony Orchestra, the Midland Symphony Orchestra, the Boulder Chamber Orchestra, and the El Paso Symphony Orchestra. Dedicated to music education and outreach, Chloé regularly connects with students and teachers through interactive performances, masterclasses, and lectures, both in person and online. With an extensive and ever-growing following via social media, Chloé enjoys spreading her message of positivity and encouragement to hundreds of thousands of people on a daily basis in order to influence present and future generations of classical musicians. Summer 2018 marks the inaugural year of the Chloé Trevor Music Academy, an intensive two-week program for string players and pianists offering one-on-one instruction, chamber music coaching, masterclasses, orchestral training, and career guidance by the world's premier soloists, teachers, and conductors.
---
The Kolonneh String Quartet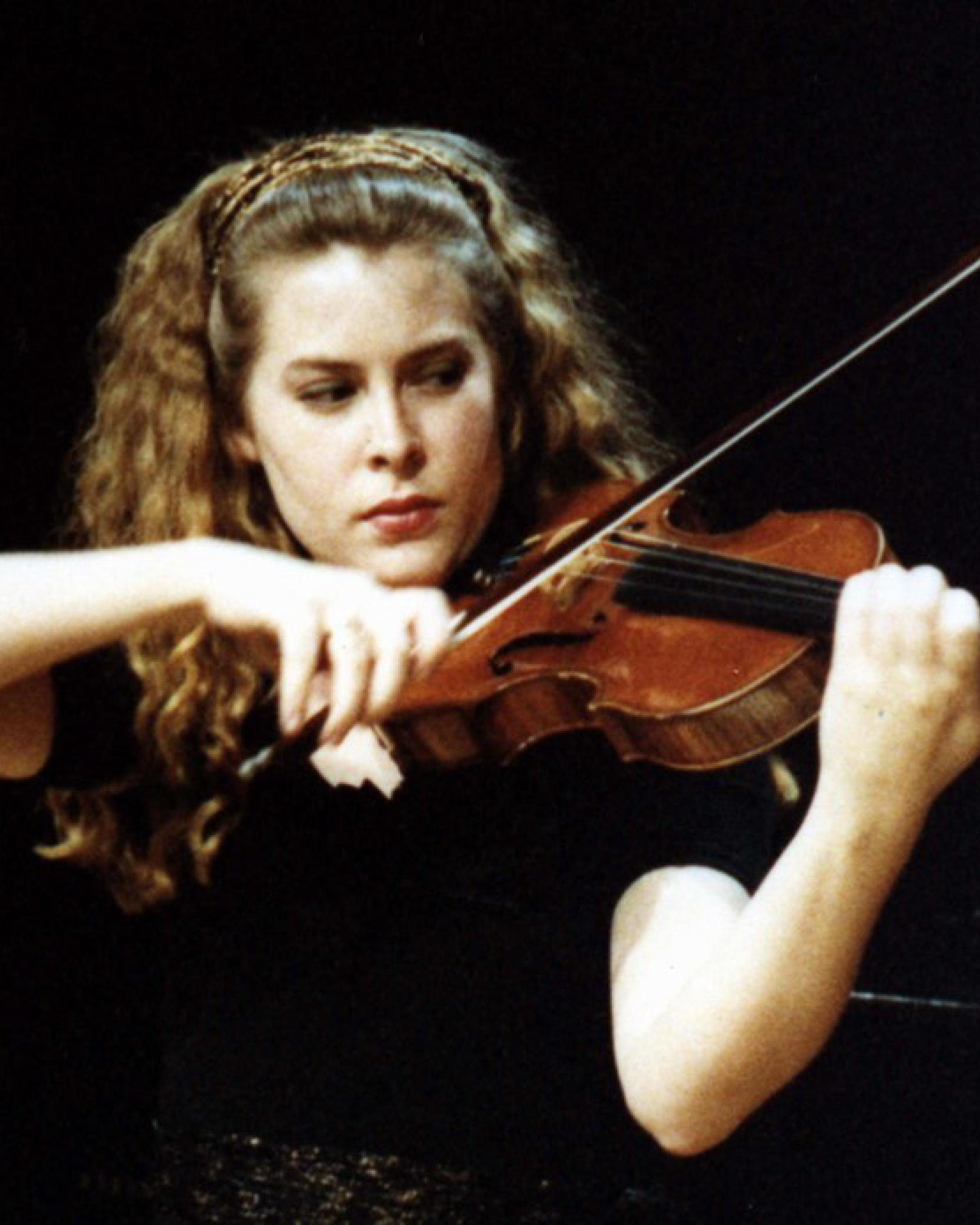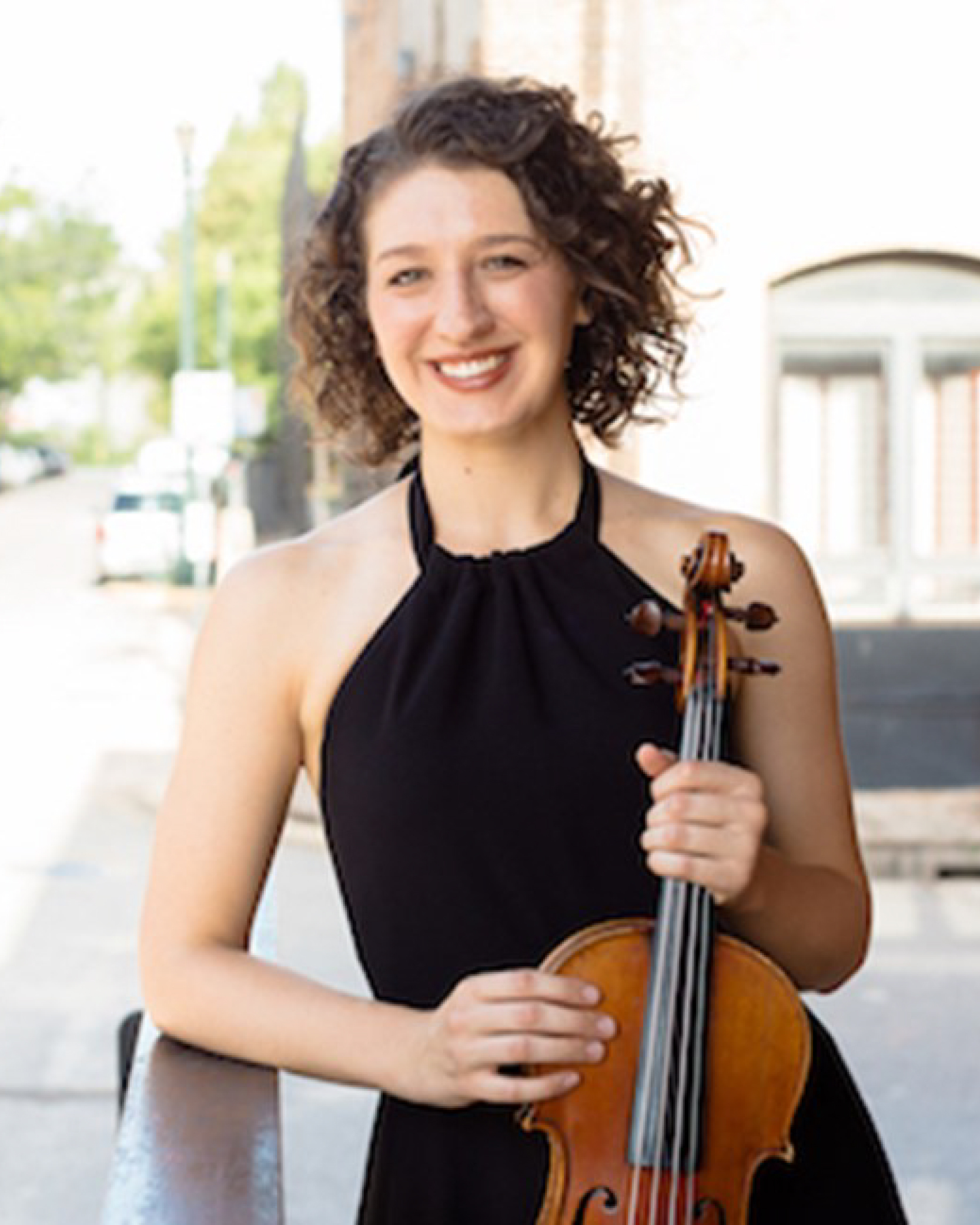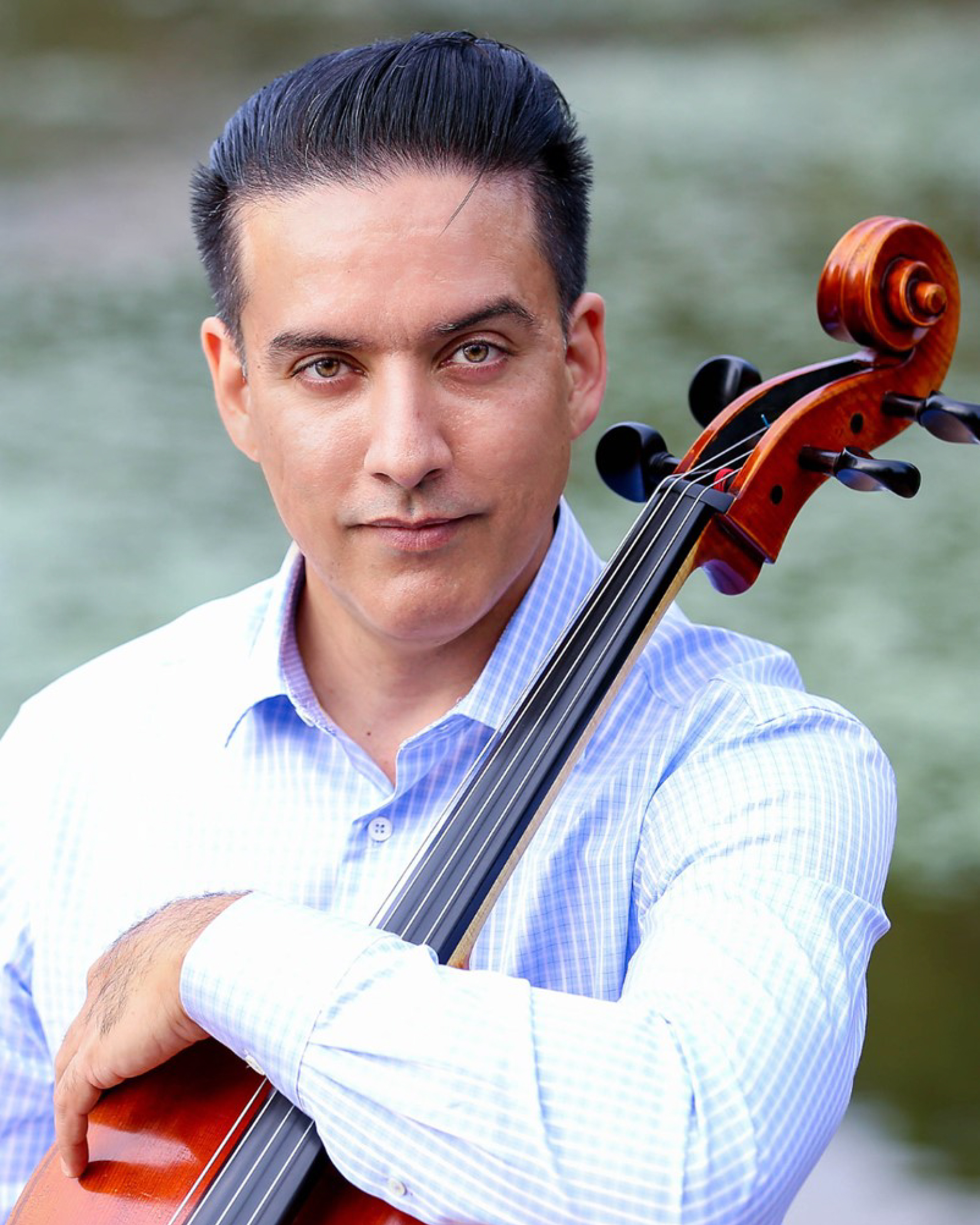 Established in 2008, the Kolonneh String Quartet is a faculty ensemble in residence at Sam Houston State University. Its members include string faculty Javier Pinell and Naomi Gjevre, violins; Nina Bledsoe Knight, viola; and Daniel Saenz, cello. The name Kolonneh was chosen as an homage to the great Texas hero Sam Houston. From the Cherokee language, the word Kolonneh (pronounced go-la-nuh) translates to "The Raven" and it was the name given to young Sam Houston during the three years that he lived among the Cherokee Indians.
While the quartet is an active performing ensemble, the group is also committed to educational excellence and outreach. All of its members have a broad experience as chamber musicians and pedagogues and their common mission is to transcend all boundaries through music. Recent international tours and endeavors have included visits to Bolivia in connection with the Encuentro de Jovenes Musicos Bolivianos; Leon, Mexico in a joint project with the program "Música, Esperanza de Vida" (Music, Hope for Life); and in Cuenca, Ecuador in association with the Conservatorio Fronteras Musicales Abiertas (Open Musical Borders Conservatory).
---
Jessica Xylina Osborne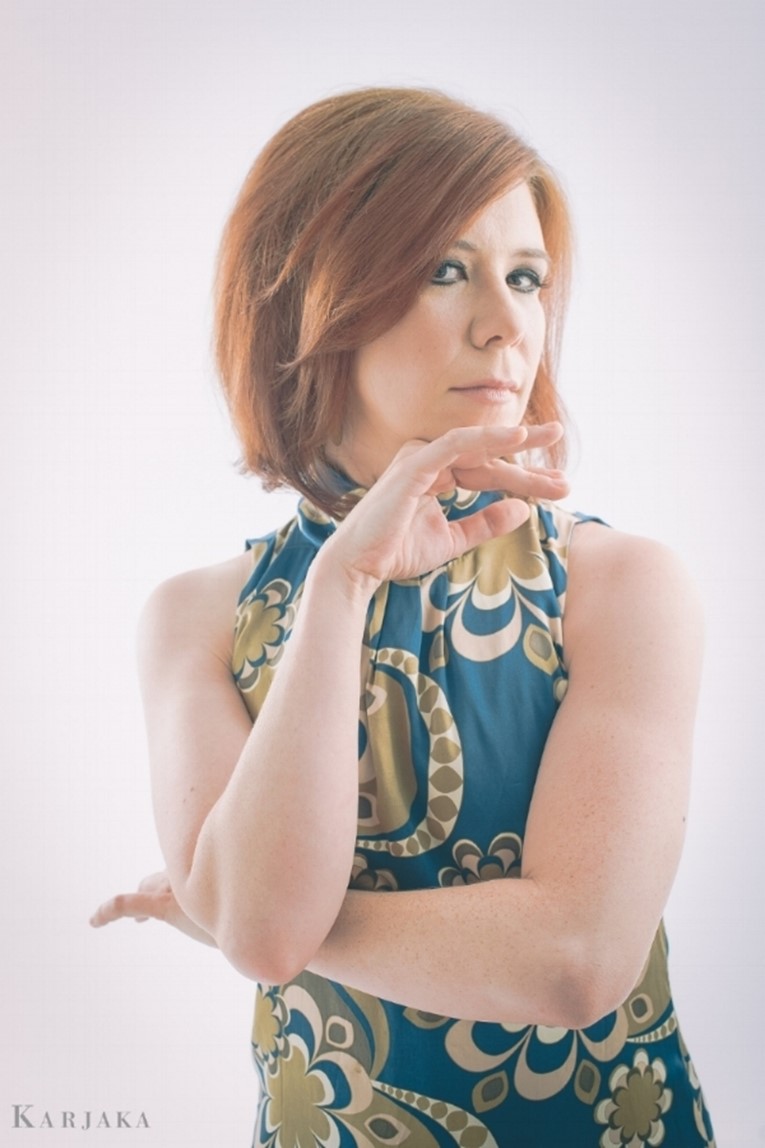 Hailed by the Washington Post as a pianist "with a refreshing mellowness and poetic touch" after her debut with the National Symphony Orchestra, Jessica Xylina Osborne is one of the most intensely expressive and passionate artists of her generation. She is widely considered to be one of the most sought-after collaborative partners, and has worked closely with some of the world's finest musicians, including Timothy Eddy, Hilary Hahn, and Mark Kosower. She has performed throughout the continental U.S., Europe, and Asia, and has appeared in recitals at many of the world's most celebrated venues, including Carnegie Hall, Lincoln Center, the Kennedy Center, the Musée du Louvre in Paris, and the Seoul Arts Center. Radio broadcasts include performances on Minnesota Public Radio's A Prairie Home Companion, Performance Today, WQXR's McGraw Hill Young Artists' Showcase in New York, and WGMS in Washington, D.C., among others. Dr. Osborne is a laureate of international piano competitions, including the Bartók-Kabalevsky-Prokofiev Piano Competition, the International Russian Music Piano Competition, and the Houston Symphony's Ima Hogg Competition.
In her solo career, Dr. Osborne undertakes ambitious projects that reflect creativity in programming with the goal of bringing infrequently performed works to a mainstream audience. For example, her 2017 - 2018 solo recital program provides a fresh look at the salon concert, pairing music by lesser-known composers with related, more familiar selections that were either written for or arranged for performance in the salon. She is also dedicated to including music written by women in her recital programs.
Dr. Osborne holds degrees in solo piano performance from Indiana University and Rice University, and a Doctorate of Musical Arts in piano performance from Yale University. She has served as piano faculty at music festivals worldwide, including the Heifetz Institute in Staunton, VA and the Academie Anglicorde in Boulogne-Billancourt, France. She currently resides in New York City, where she is Artist Faculty at Third Street Music Settlement.
---
Michael Zuraw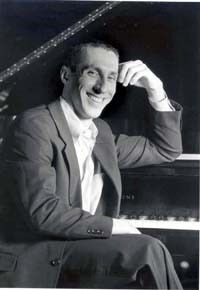 Hailed as "a spectacular pianist" (NewMusicBox), Michael Zuraw is a versatile performer who has earned numerous prizes as both a soloist and collaborative artist. He is the Artistic Director of Aperio - Music of the Americas, which he founded in 2006 to promote contemporary and new music by composers from the New World. Over the course of Aperio's first decade, Zuraw curated more than 50 unique programs of solo and chamber music, including regional premieres, commissioned works and recordings. He is a two-time winner of the Silberman Chamber Music competition and has gathered many honors in solo performance. Zuraw's debut recital was presented under the auspices of the Pittsburgh Concert Society in 1996 as winner of their piano performance prize. Notable appearances include performances at the Aspen Music Festival, New Hampshire Music Festival, Rio International Cello Encounter and the Carnegie Institute, as well as solo, vocal and chamber engagements in New York, Chicago, Houston, Dallas, Pittsburgh, Rio de Janeiro, and São Paulo.
A graduate of the Interlochen Arts Academy, University of Illinois and Carnegie Mellon University, Zuraw earned a Doctor of Musical Arts degree at Rice University's Shepherd School of Music. He is currently on the faculty of St. John's School and teaches for the American Festival for the Arts in Houston.