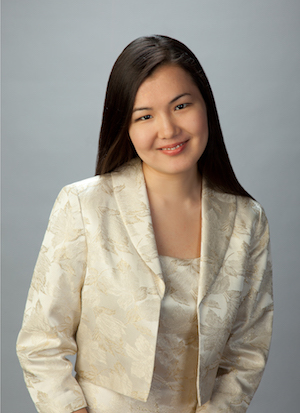 Vocal Coach/Collaborative Piano
Contact Information
szg002@SHSU.EDU
(936) 294-1382
Music 332
Division
Keyboard, Voice
Saule Garcia fully dedicates her time to coaching and collaborating with singers. Born in Kazakhstan, she was groomed early in childhood into the vocal field by her mother, a professional Kazakh opera singer and pedagogue Roza Tlenchiyeva. Saule worked as a vocal coach at the Kazakh National Opera Theatre upon graduation from Moscow Tchaikovsky Conservatory.
Professionally trained in Russia, Saule came to US In 2009 to study in renowned Southern Methodist University with Spanish pianist Joaquín Achúcarro. In the summer of 2011 being young artist of Music Academy of the West program, she won prestigious Marilyn Horne's Song Competition. This victory led Saule to be twice invited to participate in Marilyn Horne's annual workshop "Song Continues…" at Carnegie Hall in New York. She successfully worked/accompanied in Mary Dibbern's, Marilyn Horne's, Jessye Norman's, Dalton Baldwin's, Renée Fleming's, Martha Gerhardt's, Margaret Singer's, Warren Jones' and Kenneth Griffith's masterclasses.
Saule received professional training from renowned international vocal coaches/accompanists Gulzhan Aidabulova, Natalia Sidorenko, Elvia Puccinelli, Warren Jones and Ken Noda.
Her principal teachers include Altai Kussainov, Alexander Mndoyants, Natalia Sidorenko, Joaquín Achúcarro and Vladimir Viardo.
Saule is a native Russian language speaker and is specializing in Russian vocal repertoire. She is a founder and former president of the "North Texas Collaborative Pianists" at University of North Texas where she is currently in final phase of her D. M. A. degree.