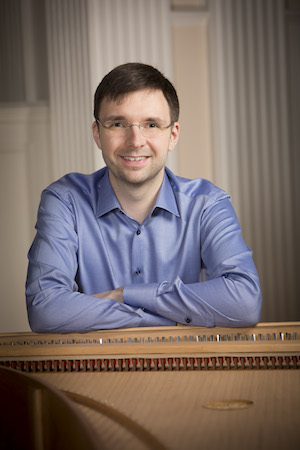 Assistant Professor, Coordinator of Musicology
Contact Information
mario.aschauer@shsu.edu
(936) 294-3261
School of Music 317
Homepage
Division
Musicology
Dr. Mario Aschauer is Assistant Professor of Musicology at Sam Houston State University and works as conductor, harpsichordist, and musicologist at the interface of music scholarship and performance. His first book explores German Keyboard Treatises in the Second Half of the Eighteenth Century (Kassel: Bärenreiter, 2011). He has edited Schubert's opera fragment
Adrast, D. 137, for the New Schubert Edition and gave it its world premiere in Vienna in 2010. The recording of the concert won the "Pasticcio Prize" from Austrian Broadcasting (ORF). Dr. Aschauer's current research is devoted to a book on Anton Bruckner's creative process and was selected for prestigious fellowships from the Austrian Science Fund and the Max Kade Foundation, Inc. (New York).
As recitalist and continuo-player on historical keyboard instruments Dr. Aschauer has built up a diverse repertoire and currently focuses on Austrian Baroque music. As a conductor Dr. Aschauer also specializes in historically informed performance practice and has collaborated with early music ensembles such as Ensemble NovAntique Linz, Progetto Semiserio Vienna, Harmony of Nations Baroque Orchestra, Ars Antiqua Austria, and L'Orfeo Baroque Orchestra.
Dr. Aschauer holds an MA in harpsichord performance from the University of Music and Performing Arts, Vienna, as well as an MPhil and a PhD in musicology from the University of Vienna, all of which he earned "with distinction." In 2012/13 he was a postdoctoral fellow and visiting guest lecturer at the Yale School of Music.