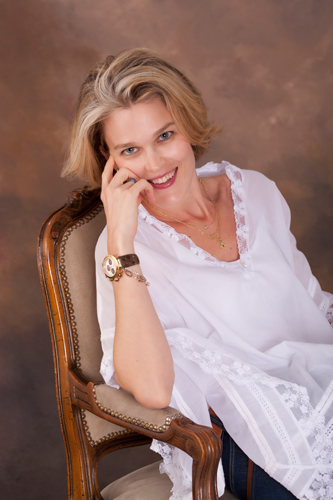 Associate Professor, Director of Keyboard Studies
Contact Information
ilonkarus@yahoo.com
(936) 294-1385
School of Music 330
Keyboard Studies
Division
Keyboard
Transylvanian born pianist, Dr. Ilonka Rus-Edery distinguishes herself as an artist of unusual versatility. She began her piano studies with her mother at the age of five, in Romania. By the age of ten she gave her first public performance and won her first award at the International Piano Competition "Citta di Marsala" in Italy.
In the fall of 1994, Dr. Rus-Edery moved to America where she was awarded a scholarship to study under Dr. Tamas Ungar at Texas Christian University in Fort Worth, Texas.
After studies at the Music Academy in Bucharest Romania, the Texas Christian University and Oberlin Conservatory Dr. Rus-Edery entered graduate school at the University of Houston where she was awarded a fullbright scholarship and received her Doctoral of Musical Arts degree in Piano Performance with emphasis in Piano Collaborative and Chamber Music with a minor in Organ.
She appeared as a recitalist and concert artist with numerous orchestras and chamber music ensembles throughout Romania, Italy, Spain, Germany, Holland and the United States. She has also served as a collaborative pianist for the Forth Worth Ballet and for the Texas Christian University in Forth Worth.
In the summer of 2008, Dr. Rus-Edery gave her Carnegie Hall recital debut in New York and continues to perform and teach piano solo and chamber music master classes in Colombia and Mexico.
In 2007, along with Rodica Oancea Gonzalez and Mihaela Oancea Frusina, both violonists & members of the Houston Symphony, Dr. Rus-Edery formed a Trio and was invited back for another performance at Carnegie Hall, in New York in 2014.
Dr. Rus-Edery has recently returned from performing several concerts in Colombia. She also recorded a CD with colombian music and taught Master classes at the Bellas Artes University in Medellin.
Dr. Rus-Edery has now settled in Houston and is presently Director of Keyboard Studies at Sam Houston State University in Huntsville, Texas.