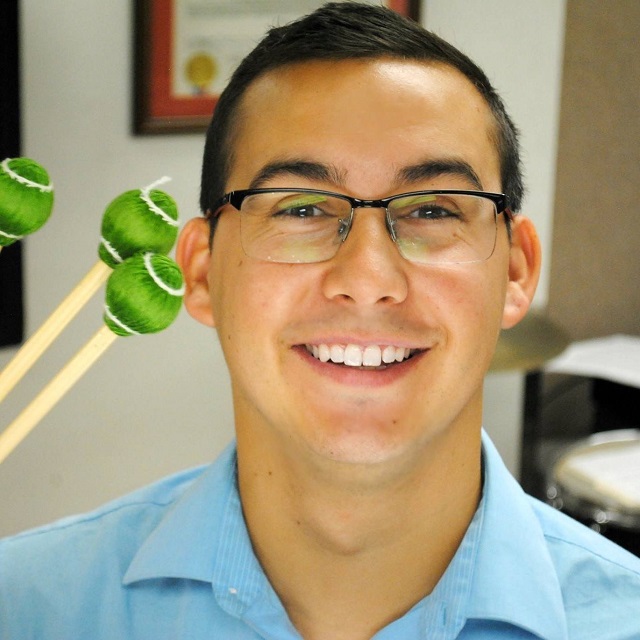 Boyce Jeffries Jr., DMA
Adjunct Professor of Percussion
School of Music 214 | 936.294.1368 | Bwj009@shsu.edu | www.boycejeffriespercussion.com
Division | Percussion
---
Boyce Jeffries, Jr. is in his first year of serving as a faculty member with the Sam Houston State School of Music.
A native of the West Coast, Boyce completed his first three degrees at California State University–Sacramento under the guidance of percussionists Daniel Kennedy and Christopher Froh. During this time, Mr. Jeffries led an active life by collaborating with student and local composers and making numerous educational visits to local middle and high schools. Most recently, Boyce served as a guest artist and clinician alongside Lynn Vartan at the University of Nevada–Reno's Day of Percussion (March 2021).
Boyce recently finished his doctorate at the University of Toronto under the supervision of Aiyun Huang and Beverley Johnston. His dissertation examined the "YouTube effect" on the percussion field, primarily pertaining to performance, interpretation, perception, and education. Rather than seeking to reconcile the concerns with and benefits of viewing YouTube videos of percussion performance, he would like to encourage everyone to contextualize these digital experiences and see how they may, or may not, pertain to one's own practice as a musician.
As a performer and composer, Mr. Jeffries strives to be a "percussive chameleon" that thrives on eclecticism. In addition to his graduate studies in Canada, Boyce served as a percussionist with the Toronto Tabla Ensemble from 2017–2020 under the direction of Ritesh Das. By studying and further understanding the syllabic language of tabla performance, Boyce transcribed the group's compositions and arranged them to be performed on concert percussion instruments (e.g., vibraphone, marimba, drum set). He can be heard on select tracks from the group's 7th album, Unexpected Guests, and is excited to continue working with Ritesh and the ensemble
His debut album, Near & Dear, was released in February of 2021 and contains a collection of original compositions and works in his performance repertoire that have a heightened level of sentimental value to him, personally.
Aside from music, Boyce loves spending time with his wife, Dorothy, eating a variety of foods, riding his bike, and playing tennis.