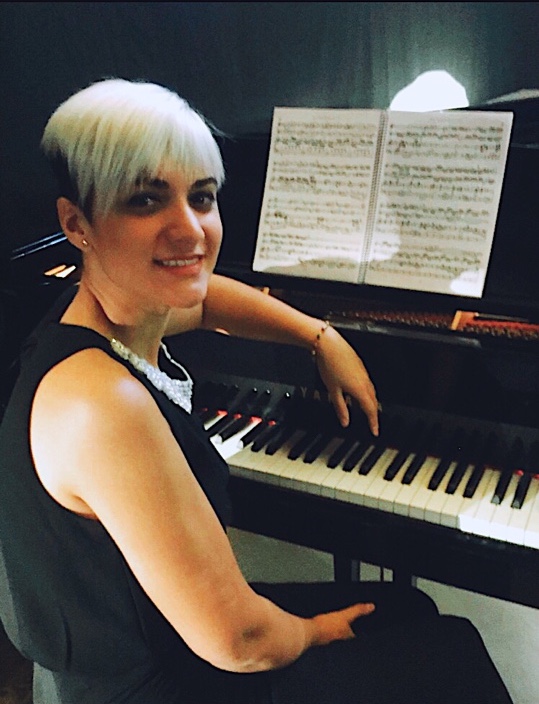 Adjunct Instructor, Piano
Contact Information
axb112@shsu.edu
(936) 294-1394
Music 331
Division
Piano
Andrea Benabent (1993) was born in Callosa de Segura (Alicante). She stated playing piano at the age of 4 years studying in the Conservatorio Pedro Terol in Orihuela, Spain. At the age of 16, she moved to Madrid and she did her studies in the Centro Integrado de Música 'Padre Antonio Soler' de San Lorenzo de El Escorial with the professor D. Javier G. Dólera. She did her undergraduate in the Real Conservatorio Superior de Música de Madrid with the professor Dña. Elena Orobio, rewarded with the Final Studies Honor´s Prize. She was admitted in the Royal Academy of Music in London where she studied for one year with the professor D. Pascal Nemirovski. After this, she moved to Houston to do the Masters in Piano Performance in the Sam Houston State University, Texas, with the professors Dr. Josu de Solaun and Dr. Anna Petrova.
She did her debut as a soloist in the National Auditorium of Madrid in 2016, performing the Rhapsody in Blue by G. Gershwin, with the Symphonic Band of the Royal Conservatoire of Music of Madrid, under the direction of Miguel Ángel Serrano.
Awarded in national and international competitions such as 1st Prize in the XIX and XXI piano competition 'Mestre Serrano' in Valencia, 1st Prize in the 5th Sam Houston State University Annual Art Song Competition, in Texas, 2nd Prize in the XVII piano competition ¨Ciudad de Xátiva¨, in Valencia, Prize 'Vila de Xábia' in the III International Piano Competition "Villa de Xábia", Alicante, among others.
She has received masterclasses of Pascal Nemirovsky, Giselle Brodsky, Jorge Luis Prats, Nicolai Lugansky, Leonel Morales, Constantin Sandú or Jesús Mª Gómez.
At the same time she improves her skills in piano flamenco, studying with Pablo Rubén Maldonado. In 2014 she was awarded with the Prize Maria Toledo, having the opportunity to perform with the flamenco singer, Maria Toledo. She is also studying with flamenco masters such as David Peña "Dorantes", Jorge Pardo and Lola Fernández.