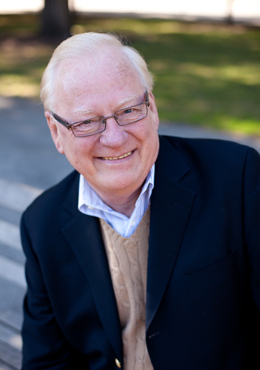 Professor, Chair, Columbia College of Chicago
Contact Information
rdunscomb@colum.edu
J. Richard Dunscomb is one of the leading authorities in the field of jazz music and music education. He is recognized nationally and internationally as a guest conductor, author, adjudicator, clinician and consultant.
He was the North American coordinator for the Montreux (Switzerland) International Jazz Festival for 18 years, and has served as the Executive Director of the Chicago Jazz Ensemble. In addition, he is the Vice President of the Board of Directors for the Midwest Clinic, an annual event in Chicago that attracts more than 15,000 participants. He also serves on the Board of Advisors for the Chicago Jazz Institute.
Richard Dunscomb is the recipient of numerous awards, including the Midwest Clinic's prestigious Medal of Honor, the Elkhart Jazz Festival's Lifetime Achievement Award, and various awards from several universities for his outstanding conducting, teaching and service. He was elected into the International Association of Jazz Educators' Hall of Fame in 1992.
Through his work with IAJE, Warner Brothers Music, Alfred/Belwin Jazz Music and other agencies, Richard Dunscomb has presented more than 200 workshops including conducting and jazz clinics throughout the United States, as well as Australia, Europe, Canada, Sweden, Japan and South America. His most recent publications include, with Dr. Willia Hill, Jr., Jazz Padagogy: The Jazz Educator's Handbook and Resource Guide, a publication designed to provide a foundation and structure to plan and implement a successful Jazz program.
He is currently forging new paths with his Jazz Meets the Symphony project as he conducts symphony orchestras worldwide, including the Bari Symphony Orchestra in Italy. He also conducted the presentation music for the opening of the Art Institute of Chicago's new wing.