This week in the Bearkat Battalion…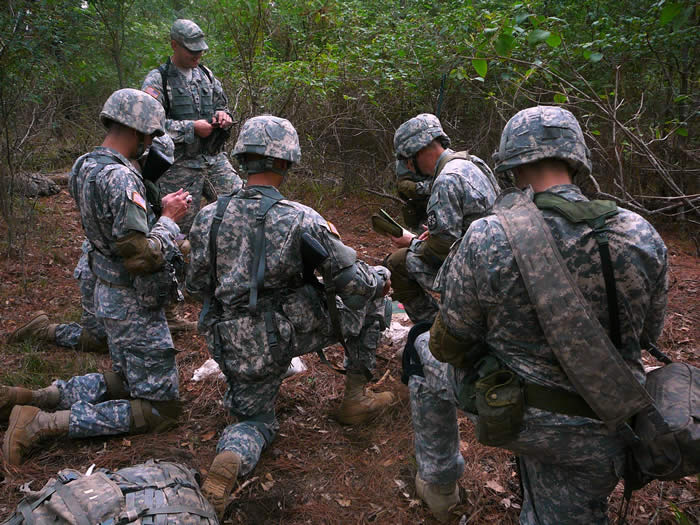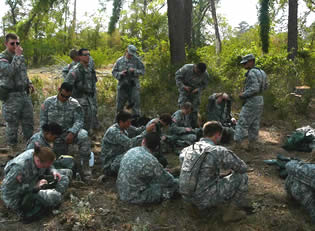 The Cadets will be conducting STX training this week.
The Bearkat Battalion All-Male Ranger Challenge Team took first place at the annual Ranger Challenge Competition at Camp Bullis, Texas. Way to go Cadets!
Current Events
The following schedule marks key events for Cadets during the semester.
| | |
| --- | --- |
| AUGUST | |
| 22nd | First Class Day |
| 23rd | First Lab/Admin Day |
| SEPTEMBER | |
| 8th | Orange Out Game vs. Prairie View/ROTC Tailgate/Color Guard/Cannon Crew/Push Up Team |
| 15th | Football Game vs. North Dakota/ROTC Tailgate/Color Guard/Cannon Crew/Push Up Team |
| 25th | Program Support to Fall Safety Bash |
| 29th | Bearkat Family Weekend, Football vs. Central Arkansas/ROTC Tailgate/Color Guard/Cannon Crew/Push Up Team |
| | |
| OCTOBER | |
| 6th | Battle of the Piney Woods at NRG Stadium |
| 13th - 14th | Regional Ranger Challenge Competition at Fort Hood, TX |
| 27th | Homecoming Game vs. Southeastern LA/ROTC Tailgate/Color Guard/Cannon Crew/Push Up Team |
| NOVEMBER | |
| | BDE Ranger Challenge (Participation TBD, 1 Cadre in Support) |
| 10th | JROTC Day and Military Appreciation Day, Football Game vs. Abilene Christian University |
| 10th | Saturdays at Sam |
| 14th | Senior Cadets receive their Branches (Draft Day party with refreshments: 2pm, location TBD) |
| 20th | Contracting Board |
| 29th | Fall Awards Ceremony - AB4 Olson Auditorium @ 1400 |
| DECEMBER | |
| 7th-8th | Commencement Ceremonies - Color Guard and Ushering Services |
| 14th | Commissioning Ceremony - AB4 Olson Auditorium @ 9am |
| | |
| | |