Wisdom begins in wonder Socrates
---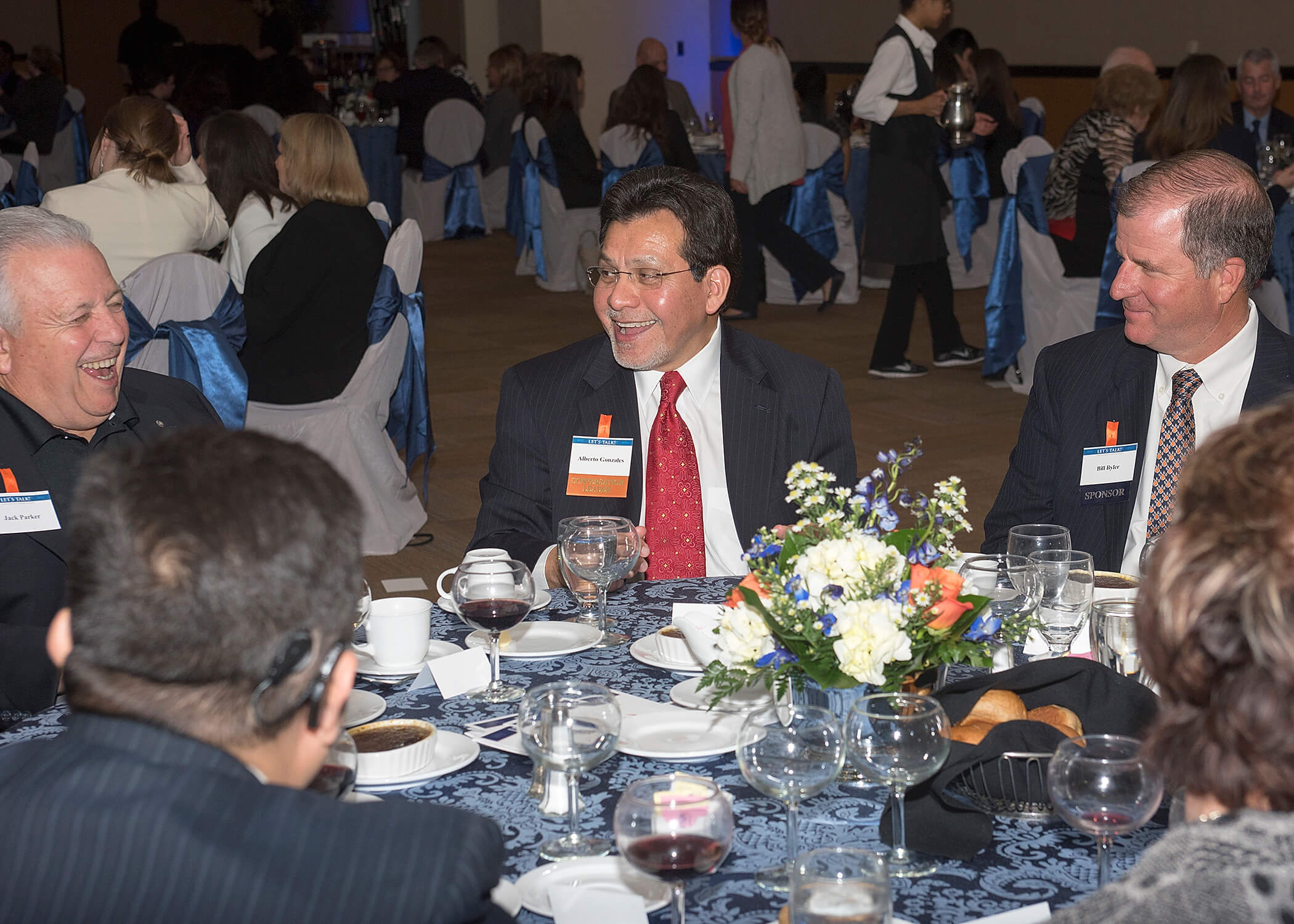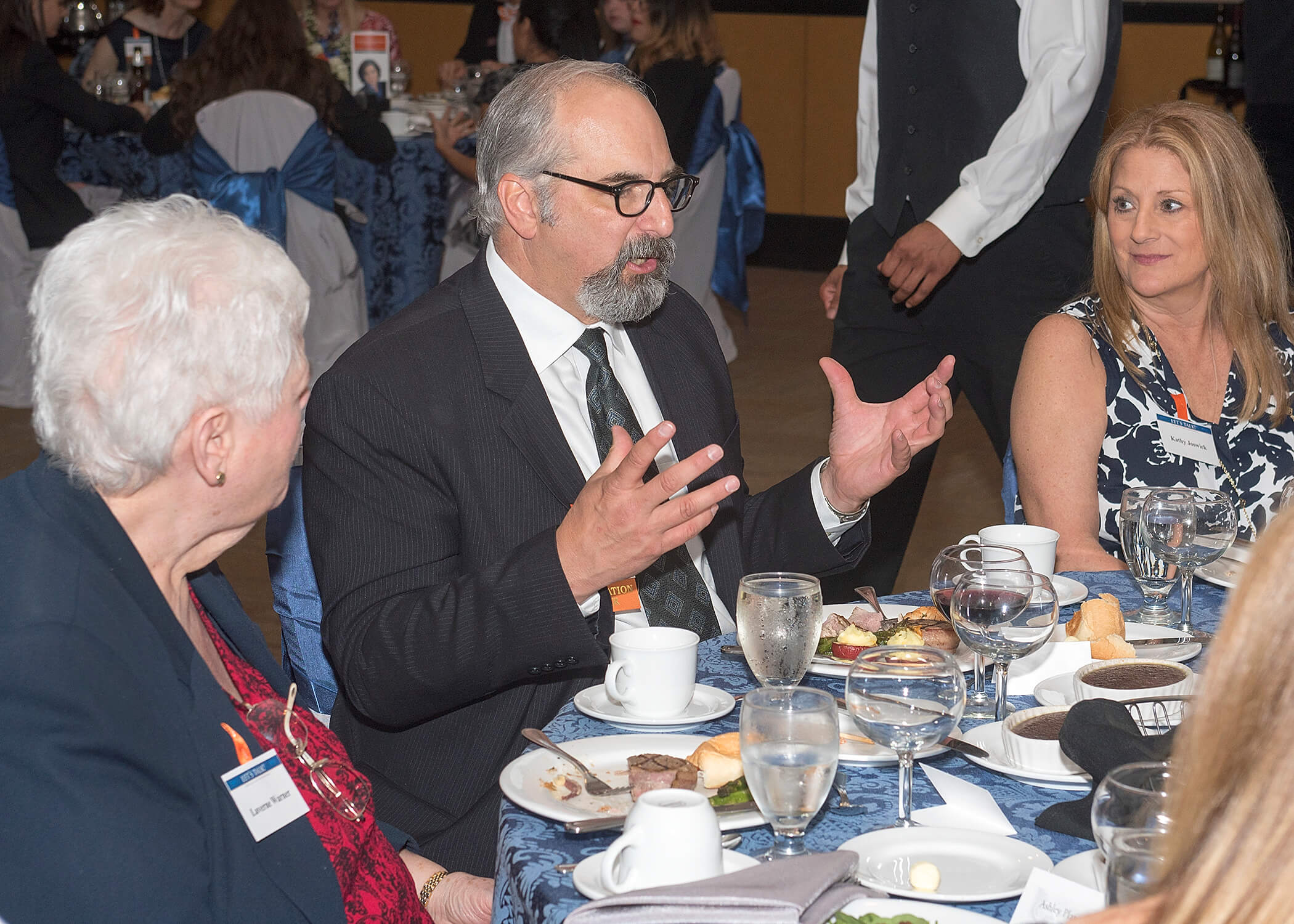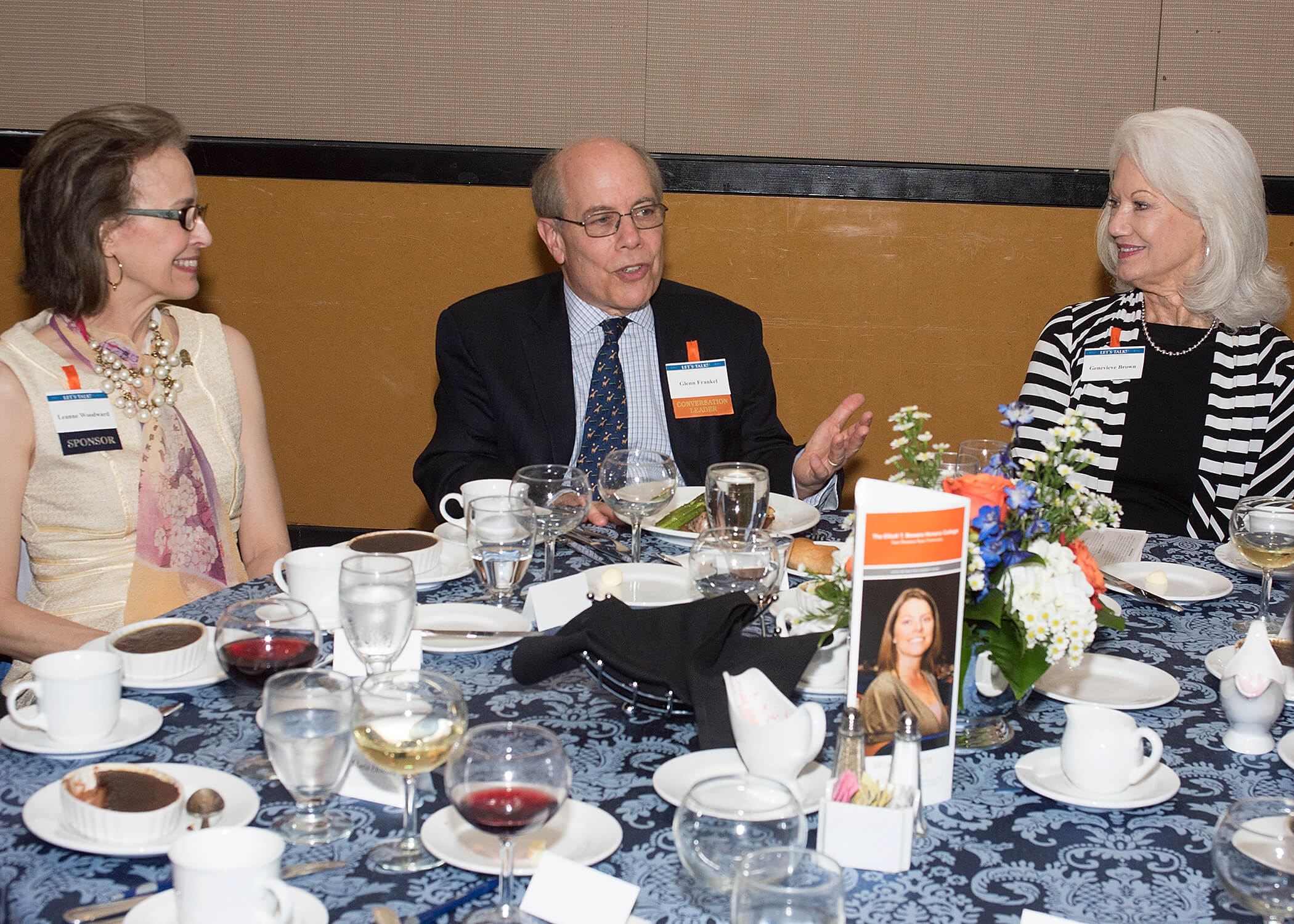 Engaging Interactive Personal
---
Topics Include:
1. Brian Bell & Timothy Flanders "Champions Are Made, Not Born"
Brian Bell and Timothy Flanders were an exciting combination who excelled during one of the most successful periods of Sam Houston State University football. Bell was a starting quarterback for the Bearkats for four years and led the team to 40 wins, which is the most for a Sam Houston quarterback. During his time, the Kats won back-to-back Southland Conference Championships in 2011 and 2012, and both years, advanced to the FCS National Championship game. Today he is continuing to mold youngsters into champions through his work as a teacher and football coach in the China Spring Independent School District. Flanders finished his four-year career at Sam Houston as the school and Southland Conference all-time leader in rushing yards and rushing touchdowns.
Flanders is the only three-time finalist for the Walter Payton Award in school history. Two of his best games both came in the FCS semifinals, running for 287 yards against Montana in 2011 and then 231 yards against Eastern Washington a year later. If you run a search on his name in the Sam Houston record book, it will turn up 110 results. He now plays professionally with the Winnipeg Blue Bombers of the Canadian Football League, where he has enjoyed success as a dual-threat player.
Hear how these two athletic leaders met and overcame challenges along the way to break school records and establish a name for Sam Houston State University in the sports arena, and how they continue to influence others with their story, even now.
2. Matthew Deggs "The Second Chance Guy: Being a Transformational Coach"
Following the SHSU baseball team's first ever appearance in the NCAA Super Regionals in 2017, Coach Matt Deggs's inspirational words during a postgame press conference about the change in his approach to coaching went viral and appeared on many sports sites, including Sports Illustrated and ESPN. In particular, his message focused on the importance of second chances and coaching to build and save lives. In his three years with the Bearkats, he has led his team to consecutive NCAA Tournament appearances while producing the first back-to-back 40-win seasons in Division I program history during 2016 and 2017. Hear how Coach Deggs went from being a "transactional" coach to being a "transformational" coach and how that has translated into successfully building his teams.
3. Jeff Powell "How a Welcoming Approach Led to a Cajun Café's Success"
With his privately held restaurant company, Jeff Powell has brought joie de vivre to patrons by providing delicious menu choices and a lively dining experience—Louisiana style. The owner of 19 Cajun restaurants across Texas and in North Carolina, and a new concept called "Tricky Fish," Powell's open-door approach and thoughtful food planning keeps customers coming back for more. He has quietly but methodically grown his Cajun Café business over the past 26 years. Listen to how Jeff Powell's careful observation of the wants and needs of his customers has led him to continually evaluate his restaurant's food offerings, service expectations, locations, and ability to provide the best dining available within the restaurant's target market.
For more about Jeff Powell, see: http://fesmag.com/departments/chain-news-profiles/10976-razzoos-cajun-cafes-open-door-approach-builds-customer-loyalty
4. Bob Howie "The Sky is Not The Limit"
Bob Howie, a successful and careered pilot, saw the potential of using drones in business when many others thought the new aircrafts were just highly-sophisticated toys. Today he is the owner and operator of Lone Star Drones, a successful Houston-based company that deploys Small Unmanned Aerial Systems technology for surveys, mapping, agricultural analysis and aerial photograph and video. Hear how Howie has taken his drones into areas that traditional airplanes are unable to go because of their size, and what motivated him to research laws, policies, and procedures and even write articles and other documents related to flying drones, to benefit businesses who are looking for expansion opportunities and industries that affect the quality of life.
5. Thomas Oliverson "Medicine and The Law: What Texans Need to Know"
Dr. Tom Oliverson wears two hats in the professional world—one of a practicing anesthesiologist and partner in the largest anesthesiologist group in Texas and another as state representative for District 130 in the Texas Legislature. A tireless advocate for patients and their safety, Dr. Oliverson designed SB 978 in 2013 and worked with legislators in Austin to pass it, meaning that patients would finally be protected from a dangerous loophole in Texas Medical Board regulation of physicians performing anesthesia in office-based settings. Listen as he shares how he closely follows changes in the health care profession and why it is so important for physicians to be adaptable to accepting new trends in medicine to provide the best outcome for patients.
For more about Dr. Oliverson, visit: http://www.tomoliverson.com/about-tom
6. Jim Willett & Mitchel P. Roth "The Last Ride for the Texas Prison Rodeo"
For more than 50 years, the rodeo arena just east of the so-called "Walls Unit" in Huntsville, Texas, not only boasted death-defying entertainment that would make professional cowboys think twice, but featured a virtual who's who of American popular culture from Western film stars to music legends. Texas Prison Museum director Jim Willett has a unique view of life behind the brick walls of the largest prison system in the country. For 30 years, before his retirement from the largest criminal justice system in the country, Willett served in various roles from correctional officer to warden of the Huntsville Unit, where the "Wildest Show Behind Bars" took place each fall from 1931 until 1986. Mitchel Roth, professor of criminal justice at SHSU, sheds new light on the background of the rodeo in his latest book "Convict Cowboys: The Untold History of the Texas Prison Rodeo." A historian who has written books on such topics as the history of criminal justice, war journalism, organized crime, capital punishment, and the American West, Roth has thoroughly researched the setting, the circumstances, and the thoughts of those whose contributions made this rodeo legendary. Hear as they share the history of the rodeo and the stories of the cowboys who "had nothing to lose."
7. Dan Dunn "Ready...Set...Paint!"
Dan Dunn can paint a 6-by-6-foot painting of the Statue of Liberty in under two minutes—on a rotating canvas. He has made a living from his art since he was 19, drawing caricatures at Six Flags AstroWorld. However, Dunn re-channeled his artistic ability 10 years ago, and after one of his stunning performances in Atlantic City went viral on YouTube, he became highly sought after. He's done more than 500 shows and created 1,500 portraits. His shows have raised approximately $2 million for charities. At auctions, his paintings have sold for as much as $60,000. Join Dunn as he talks about his amazing journey from his time as a "starving artist" to his appearances on the Ellen DeGeneres Show, Late Night with Jimmy Fallon, the Rachael Ray Show, the Super Bowl Pre-game Show, and more!
For more information about Dan Dunn, see: http://paintjam.com
8. James Lopez "From Huntsville to Hollywood: How the Seeds of a Successful Career in Films Were Planted in Texas"
Although he hasn't played football since his days as a wide receiver for the Bearkats, James Lopez has been scoring points in the entertainment industry for more than 20 years. He landed his first job at Madonna's record label, Maverick Records, which led him to Atlantic Records, where he worked as senior director of marketing before being promoted to senior vice president of marketing. He has played an instrumental role in developing marketing campaigns for many platinum artists, including T.I., Bruno Mars, Flo Rida, and Sean Paul. After transitioning from music to film, he is now Head of Motion Pictures at Will Packer Productions, where he develops and oversees production on all film projects through the company's first-look deal with Universal Pictures. He will be sharing the story of his journey from "Friday Night Lights" to "Hollywood Nights" as he visits with guests.
For more about James Lopez, see: http://willpackerprods.com/james-lopez/
9. Nadav Morag "International Homeland Security and Terrorism: How Safe Are We?"
In addition to his current work within the College of Criminal Justice, Nadav Morag serves as a member of the faculty at the Center for Homeland Defense and Security, U.S. Naval Postgraduate School, where he teaches senior federal, state and local homeland security officials who are selected and funded by the Department of Homeland Security within the context of the center's Master of Arts in Homeland Security program—the only program in the country under the auspices of DHS. He previously served as a senior director of Israel's National Security Council where he was responsible for developing policy recommendations in areas of national security for the prime minister and the cabinet. Join Dr. Morag as he talks about training those who are constantly trying to anticipate "the next step" in the quest to provide national and global security.
10. Nathan Jones "How Much Influence Do Mexican Cartels Really Have?"
As a doctoral student in Mexico studying drug cartels, Nathan Jones interviewed high-level officials about the fight against cartels and spoke to local police, business leaders, and state officials about the impact of the cartels in the community. He now teaches in the SHSU Security Studies Department, where he brings topics, including border security, drug violence, and international crime, to life. He has been a trusted source on issues of violence in Mexico with media outlets such as the Houston Chronicle, the Wall Street Journal, the Guardian, the Los Angeles Times, the Texas Standard, and radio and television. Listen as he describes his experiences and the difference in cartel behavior between the U.S. and Mexico.
11. Brian Jordan "A Historical Perspective On Confederate Monuments"
Brian Jordan has been researching the Civil War practically his entire life. As a young boy growing up in the Midwest, he was fascinated by stories of veterans and their experiences both during the war and when they returned home. His interest led him to receiving an M.A., M.Phil, and Ph.D. in history from Yale University. In 2016, he was named one of three finalists (runners-up) for the prestigious Pulitzer Prize in History for his book "Marching Home: Union Veterans and Their Unending Civil War." At SHSU, he teaches undergraduate and graduate courses on the Civil War, Reconstruction, and American military history and continues scholarly research on topics associated with America's most divisive war.​ Join him as he discusses the impact not only on history, but also how it is being viewed today.
12. Pamela Zelbst "From Problem Solving to Prosthetics: How Business Students Build a Child's Hand Using 3D Printing"
Pamela Zelbst says the wonders of 3D printing are at an all-time high. Since she incorporated 3D printing into her classes for business students eight years ago, she has overseen cross-discipline teams develop new products, have a better understanding of production methods, and partner with organizations with a variety of interests and goals to solve problems. More than just taking a course on cutting-edge technologies, Zelbst's students have participated in such projects as designing and making a prosthetic hand for a six-year-old child who was born without a fully developed one and creating a device for a soldier who had lost all four limbs in combat to be able to apply deodorant. Listen as she describes how 3D printing went from engineering labs into business classes and how the knowledge is being used by business professionals in their careers today.
13. James "Spider" Marks "How Intelligent is our International Intelligence?"
Before he became a leader of entrepreneurial ventures in education, research and national security, Gen. James "Spider" Marks served more than 30 years in the U.S. Army, including time as the senior intelligence officer in combat for the Coalition Land Forces Liberation of Iraq, Operation Iraqi Freedom, and in the Balkans, Korea, and during the LA Riots. A graduate of The U. S. Military Academy at West Point and an Honor Graduate of the U.S. Army Ranger School, Marks now serves as on-air national security, military and intelligence contributor for CNN, having worked with Fox News, CBS, MSNBC, and BBC. From ISIS to Kim Jong-un, Gen. Marks has much to offer on current trends in intelligence and national security.
For more about Gen. Marks, see: http://www.cnn.com/profiles/james-spider-marks-profile
14. Stephen Harrigan "Opening The Gates of the Alamo"
Best known as the author of the bestselling "The Gates of the Alamo" and "Remember Ben Clayton" and for his magazine work in Texas Monthly, Harrigan has received many literary awards including the Western Heritage Award from the National Cowboy and Western Heritage Museum, the Spur Award for Best Novel of the West, and the James Fenimore Cooper Prize, given by the Society of American Historians for the best work of historical fiction. His latest work, "They Came from the Sky: The Spanish Arrive in Texas," is the inaugural volume of a comprehensive history of Texas, from prehistory to the present. Hear this passionate, yet sensitive storyteller discuss Texas history and bring to life dramatic scenes from the past that allow us to get us to know actual heroes, as well as those heroes who are alive in our imaginations.
For more information about Stephen Harrigan, see: http://www.stephenharrigan.com
15. Benjamin Mitchell-Yellin "Exploring Near Death Experiences and Visions of the Afterlife"
How many people have had near-death experiences? Why doesn't everyone have them? Why do people have different experiences? Is there proof that there is an afterlife? These are among the questions that Benjamin Mitchell-Yellin has examined through his research on immortality from the perspective of science, theology and philosophy. His work, which resulted in the book, "Near-Death Experiences: Understanding Visions of The Afterlife," has identified surprising characteristics in those who have had near-death experiences. His research also includes how people view aging, how perceptions of an existence after death are viewed, and different thoughts on eternal life vs. life extension. Come hear how near-death experiences profoundly transform people and how their perceptions of immortality are affected.
For more information on Benjamin Mitchell-Yellin, see: https://www.shsu.edu/today@sam/T@S/article/2016/mitchell-yellin
16. Michael L. Williams "How Great Leaders Handle Adversity"
A longtime leader in Texas education and civil rights, Michael Williams began his career in his hometown of Midland as an assistant district attorney and was a federal prosecutor prior to President Bush appointing him to serve in the U.S. Department of Education. The first Black American to hold a statewide elected executive position in Texas's history, Williams served on the state railroad commission from 1999 to 2011 and became the head the Texas Education Agency in 2012. Last year, he was named the inaugural Distinguished Leader-in-Residence by the University of North Texas at Dallas. Join Michael Williams as he talks about the challenges and obstacles that he has faced and how adversity can help develop resilience and resolve in becoming a successful leader.
For more about Michael Williams, see: https://en.wikipedia.org/wiki/Michael_L._Williams
17. Alberto Gonzales "Why Public Service Is More Important Now than Ever"
As the highest ranking Hispanic to serve in the executive branch of the U.S. government to date, Alberto Gonzales's beginnings were humble. He, along with his seven siblings, grew up in a small two-bedroom house in southeast Texas, with no hot running water. However, even as a very young person, he saw how public service could make a positive difference in lives of many and chose to follow that path as his own. After enlisting in the Air Force and earning a law degree from Harvard, he became an attorney and began advising then-Texas Gov. George W. Bush. He later served as the nation's 80th Attorney General. Listen as Alberto Gonzales shares the lessons he learned throughout his time in the White House and why public service is so valuable today.
For more about Alberto Gonzales, see: https://en.wikipedia.org/wiki/Alberto_Gonzales
18. Courtney West & Olivera Nesic-Taylor "The Future of Osteopathic Medicine At SHSU"
With 80 percent of Texas counties designated as medically underserved, Sam Houston State University hopes to meet the needs of the East Texas region by opening an osteopathic medicine program in Conroe by 2020. Olivera Nesic-Taylor's experience as a medical educator and researcher in the U.S. and abroad gives SHSU an advantage for attracting top-notch medical students to the new program. Her goal as a medical educator-researcher is not only to identify the best approaches for teaching biomedical sciences to medical students, but also to communicate the role and value of biomedical sciences so students can grow professionally and personally into competent and caring physicians, and become lifelong learners who are well prepared for 21st century health care.
Before coming to SHSU, Courtney West spent nine years at the Texas A&M University Health Science Center College of Medicine where she was responsible for assessment and evaluation, curriculum mapping and alignment, and education research. In her role at SHSU, she oversees activities/initiatives, operations and programs leading to accreditation, faculty development and continuing medical education, academic support and student resources, and other educational programs.
Come hear how the SHSU medical school is progressing and listen as Dr. Nesic-Taylor and Dr. West answer questions relating to osteopathic medicine during the evening.
For more about SHSU's proposed Doctor of Osteopathic Medicine program, see: https://www.shsu.edu/campaign/college-of-osteopathic-medicine.html
19. Benjamin Park "The Age of Hamilton: How an Unlikely Founding Father Caught Broadway's Attention"
The story of the American statesman recently found its way to the "bright lights" in a critically-acclaimed, award-winning musical with hip-hop, rhythm and blues, pop music, and a cast of non-traditional actors portraying Founding Fathers and other historical figures. Fueled by national pride and passion, Alexander Hamilton was a promoter of the U.S. Constitution, founder of the nation's financial system, and served as the nation's first Secretary of the Treasury. Benjamin Park is a historian who studies early American political, religious and intellectual history. Come hear Park as he sheds light on the interesting background of how Hamilton, along with his supporters and distractors, viewed issues relating to slavery, economics, Native Americans, gender, and war as America was solidified as a new nation.
To see more about Benjamin Park, visit: https://www.shsu.edu/academics/history/faculty/benjamin-e-park-phd
20. Bill Brown "Life with those Amazing Astros"
For 30 years, Bill Brown had an up-close-and-personal view of some of the most memorable events in the Astros' history—Craig Biggio's 3,000th hit; Jeff Bagwell's 400th career home run; no-hitters by Darryl Kile and Mike Fiers; the final regular-season game played in the Astrodome, along with many others. Known affectionately by the organization as "Brownie," his was the voice that was most familiar to the Astros faithful. His many awards include induction into the Texas Sports Hall of Fame, the Media Wall of Honor at Minute Maid Park, the Fred Harman Award for Long and Meritorious Service, and Texas Sportscaster of the Year. Come hear Brown talk about his time with the Astros and what he sees for the future of the organization as the reigning World Series champions.
For more about Bill Brown, see: https://en.wikipedia.org/wiki/Bill_Brown_(sportscaster)
21. Rand Henderson "Keeping Crime Down In The Nation's Fastest-Growing Area"
Shortly after Rand Henderson was elected sheriff of Montgomery County, he presented his strategic plan outlining three goals for the upcoming three years: Reduce crime and the fear of crime; provide high-quality professional service; and prepare for future population growth and emerging crime trends. At the end of his first year in office, Henderson seems to be right on track. In addition to many new professional initiatives, he perhaps touched the heart of county most deeply by leading Operation Blue Elf, in which hundreds of children and families affected by Hurricane Harvey were able to receive gifts and necessities for Christmas in a re-created Santa Wonderland. Visit with Henderson as he discusses the progress that has been made in his county with the emphasis on community-oriented policing and how these same steps can make a difference in other programs.
For more information about Rand Henderson, see: http://www.randhenderson.org
22. Robert K. Hillier "Do Texans Have a say when it comes to Health Care?"
One of the most talked-about topics recently has related in some way to health care. Whether it be a discussion about health insurance decisions in Washington, how influenza has gripped the state, or the emotional after-effects of Hurricane Harvey, Texans are concerned about options for health care. King Hillier has devoted his career to understanding the ins and outs of health care policies, reporting, and compliance. He has been actively engaged in Medicare, Medicaid, and indigent health care and public health policy at both the Texas Legislature and in the United States Congress. His experience working for the fourth largest public hospital system in the country has given him a special insight on hospital finance and operational issues. Listen as Hillier talks about why we should become more informed about the health care system.
23. Christopher Maynard "Why the U.S. Didn't Dance on the Crumbling Berlin Wall"
Following World War II, tensions between the United States and the Soviet Union precipitated a universal fear of a nuclear apocalypse. As welcome as the events resulting in the end of the Cold War were to Westerners, it marked a time of uncertainty about the future of international relations and the ability of the newly "freed" countries to govern themselves. U.S. President Ronald Reagan is often credited with ending the Cold War. However, historian and author Christopher Maynard goes a step further with his research on Reagan's successor, George H.W. Bush, and the foreign policy decisions Bush made in the final years of the Cold War that positively impacted world stability. Come hear Maynard discuss his book, "Out of the Shadow: George H. W. Bush and the End of the Cold War," and Bush's practical diplomatic decisions that facilitated the peaceful end of this major contentious era in world history.
To see more about Christopher Maynard and his book, visit: https://academic.oup.com/ahr/article/115/2/582/12819
---
---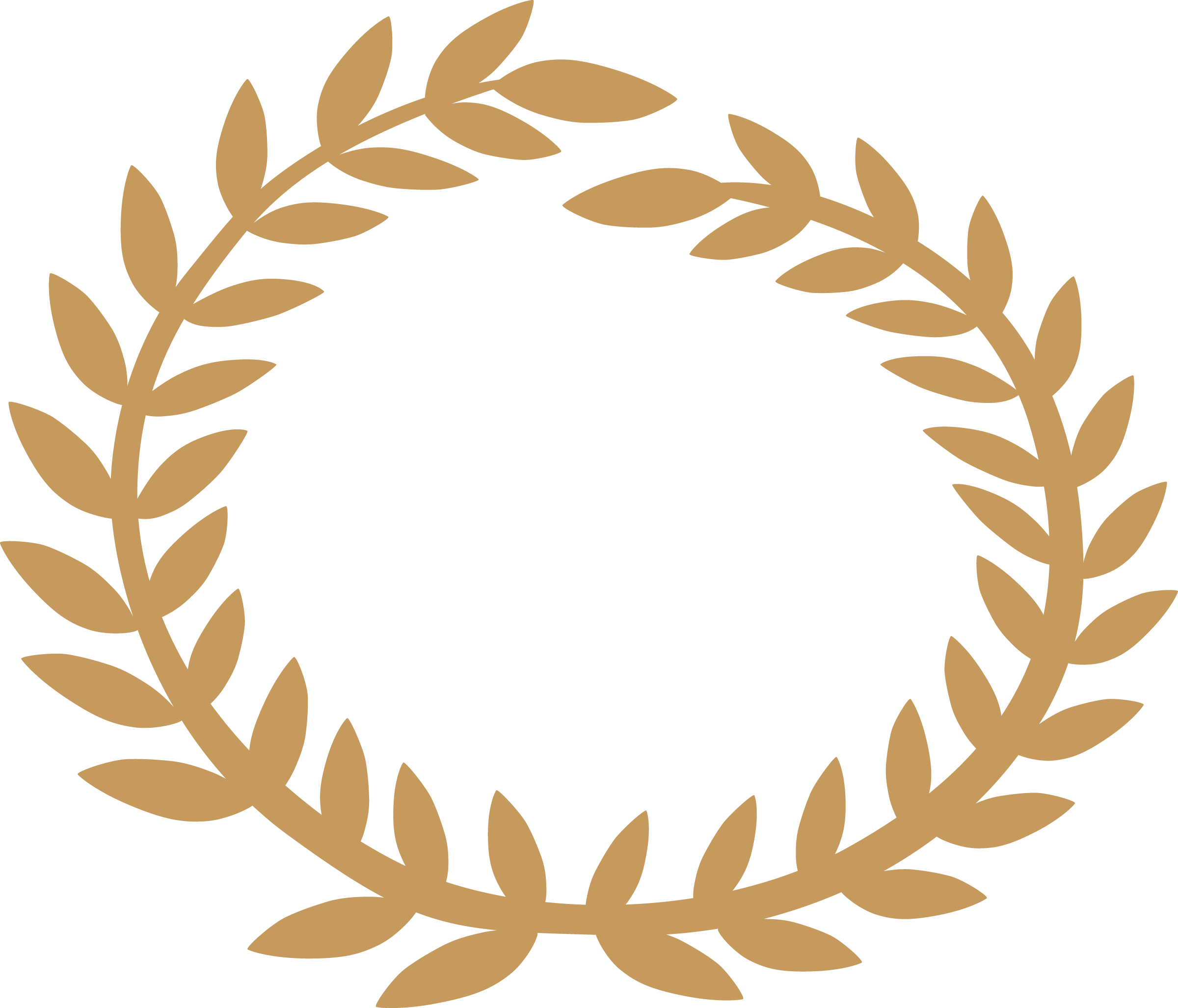 The Elliott T. Bowers Honors College
Academic Building IV Suite 202 | Box 2479 | Huntsville, Texas 77341-2479
Phone: (936) 294.1477 | Email: honors@shsu.edu