Wisdom begins in wonderSocrates
---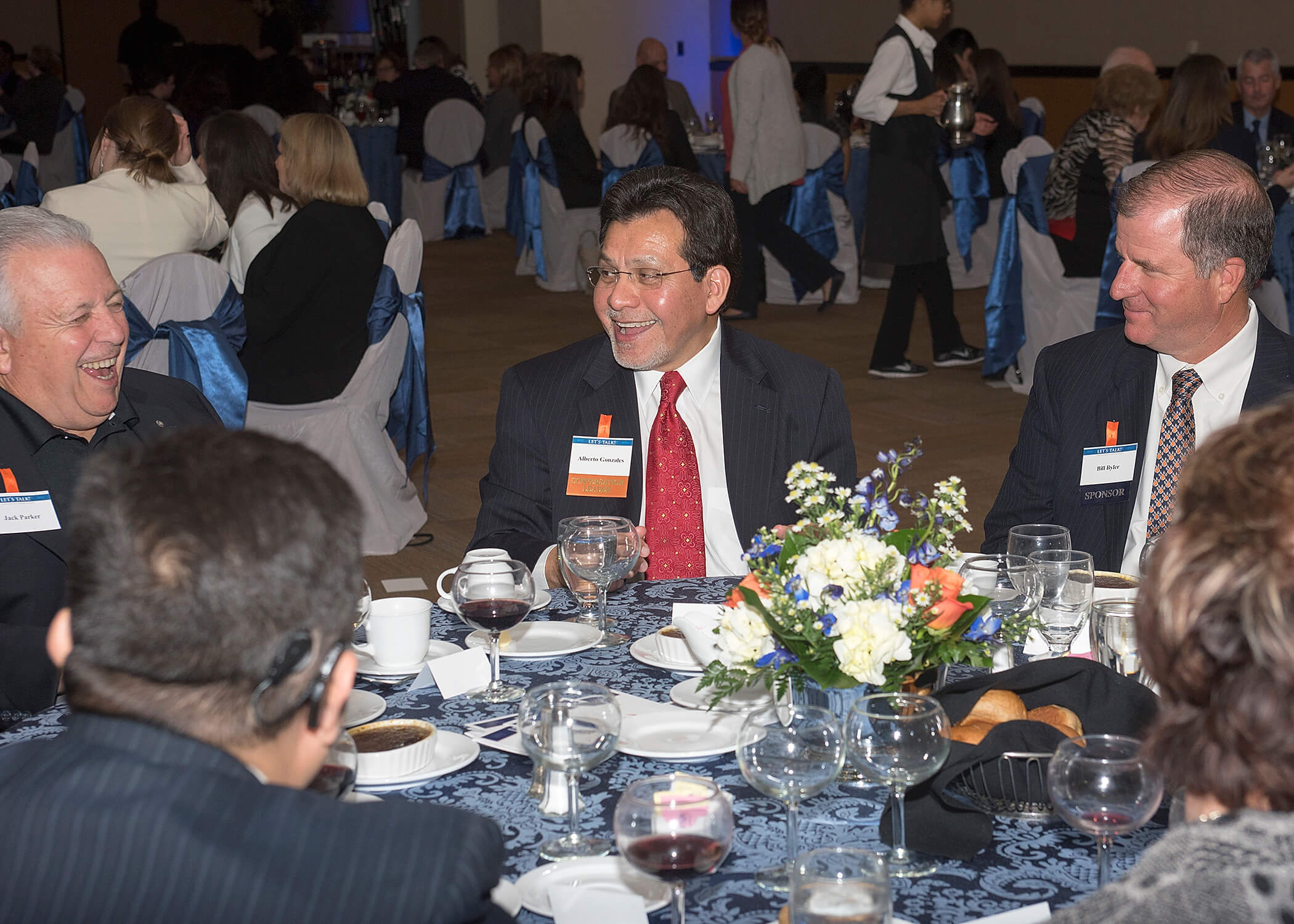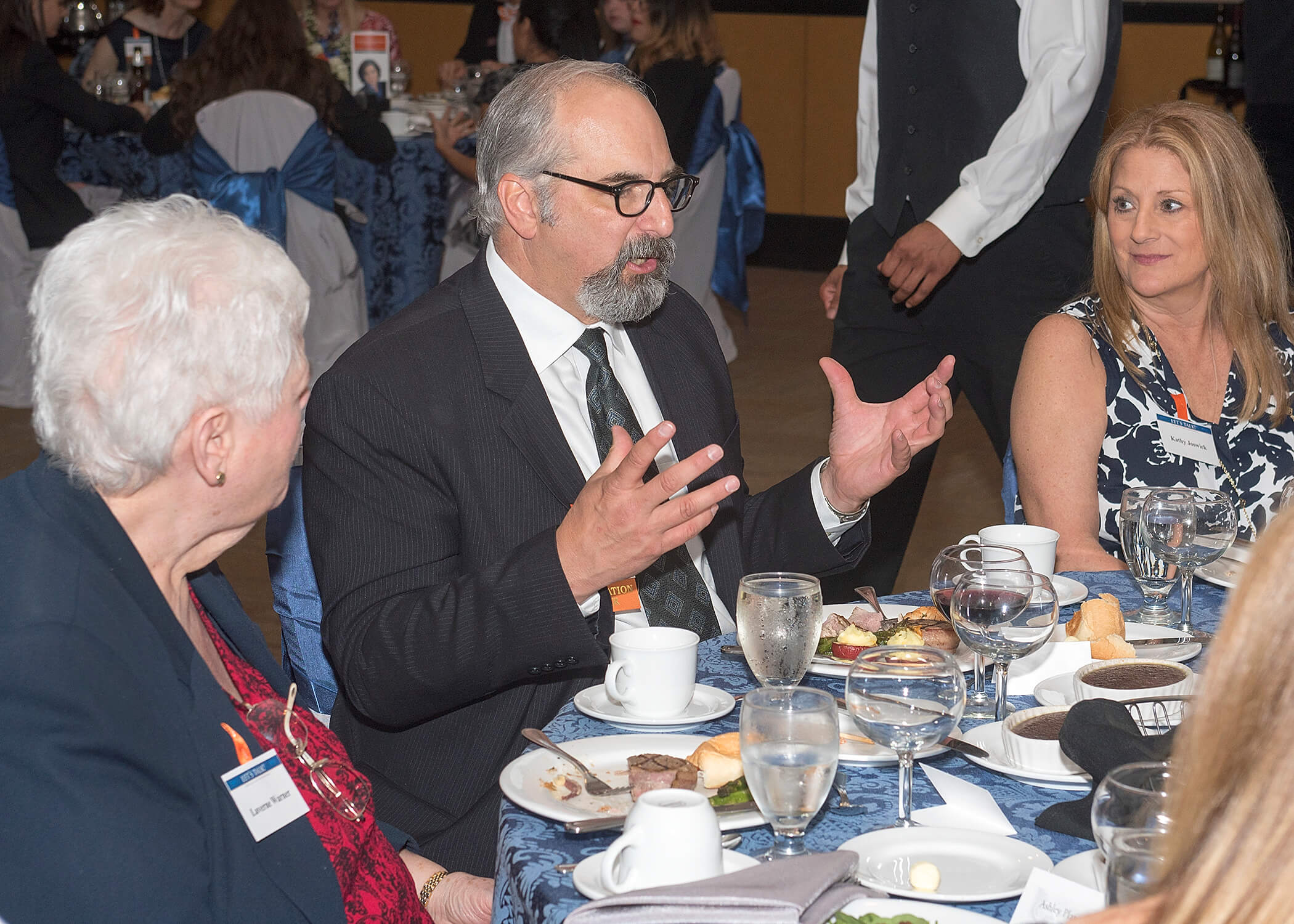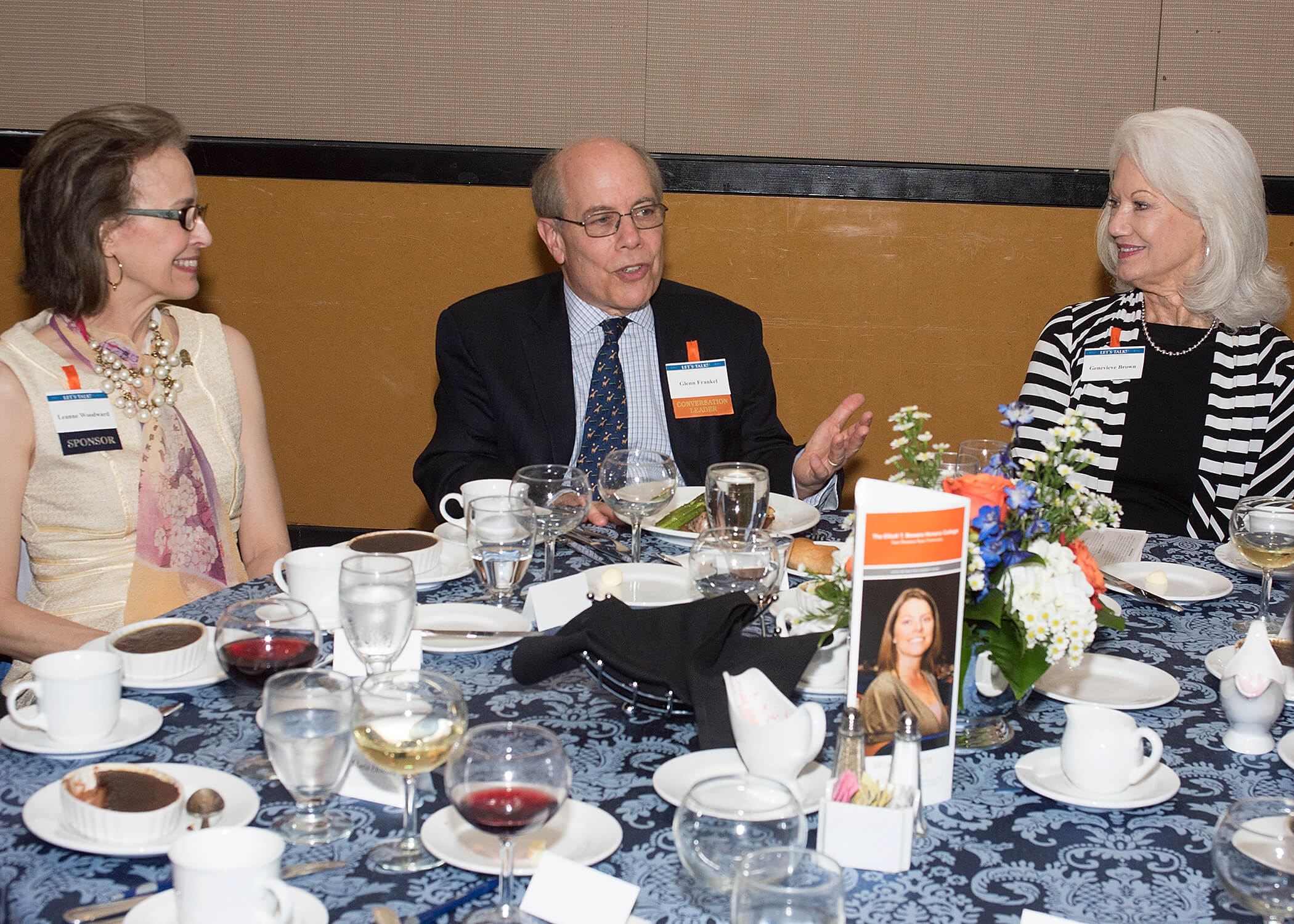 Engaging Interactive Personal
---
Date:
Thursday, March 22, 2018
---
Location:
Location: 1802 Ave I, Huntsville, TX in the Lowman Student Center Ballroom on the beautiful campus of Sam Houston State University
---
Schedule of Events:
6:00 p.m. - Book Signing (Published books by conversation leaders will be available for purchase at the Barnes and Noble table in the foyer of the Lowman Student Center)
6:30 p.m. - VIP Reception (Sponsors and Conversation Leaders)
6:30 p.m. - Cocktails (guests)
7:15 p.m. - Dinner & Conversation
---
Ticket Prices:
Individual Tickets: $125
(a portion of which is tax deductible)
Sponsored Honor Student Tickets: $125
(100% Tax Deductible)
---
The evening begins with a reception and welcoming remarks by Dr. Dana G. Hoyt, the 13th President of Sam Houston State University, and Dr. Kimberly Bell, co-chair of LET'S TALK!™. During the evening, guests discuss pre-selected table topics facilitated by honorary table hosts, each distinguished in their respective field. Topics range from the arts and literature, public policy and government affairs, history, sports, forensic science, business and the economy, just to name a few. All guests are encouraged to pre-select their topics through early reservations and receive consideration for their first, second, or third choice.
LET'S TALK!™ A Night of Conversation:
Seeks to renew the art of stimulating conversation in today's modern culture

Embraces the ancient technique of dialogue, the Socratic Method*

Reflects the spirit of the philosophy held by Socrates that "...the highest form of human excellence is to question one self and others."
*This method is designed to develop a truer understanding of the underlying issues in both the subject and the speaker. It is employed today in institutions of higher learning as a way of analyzing complex topics.
This event is for the benefit and support of the Elliott T. Bowers Honors College to provide funding for scholarships, instructional support, programs, and operating expenses for its honors students and faculty. A premier occasion, the dinner offers a new opportunity for community and alumni support, benefiting the academic accomplishments of our brightest students at Sam Houston State University.
---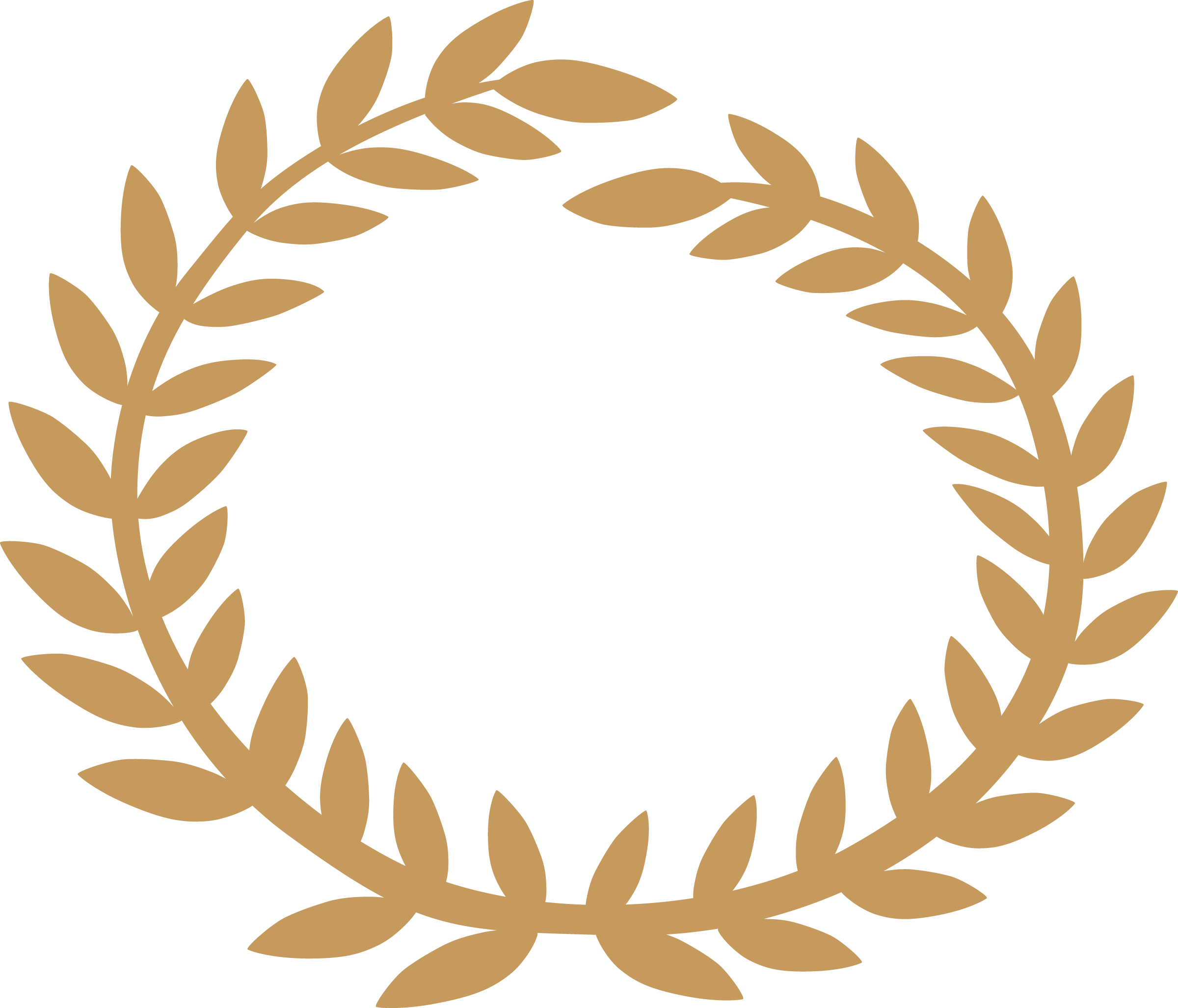 The Elliott T. Bowers Honors College
Academic Building IV Suite 202 | Box 2479 | Huntsville, Texas 77341-2479
Phone: (936) 294.1477 | Email: honors@shsu.edu