Sam Houston State University - Huntsville, TX - US
Conference Rescheduled to Early November

(More details to come)
Paper Submission: Open
Conference Participation: Open
Please register to participate in the conference
Lodging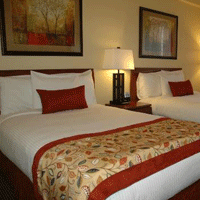 The University Hotel is located on the Sam Houston State University campus. A limited number of rooms will be available for conference participants at a special rate of 84.95 plus tax. This rate includes breakfast at the hotel's cafe. The reservations deadline is March 9, 2018. To reserve a room call: 1 (866) SHSU INN (747-8466), or email Ms. Amy Payne at adp023@shsu.edu and mention that you are attending the General Business 2018 Conference. Please note that sometimes there are other events on campus during this time, therefore you are strongly urged to book your room early before they run out of rooms. Get Directions.
Transportation for Conference Participants
On a limited basis we can also arrange individualized travel option for fee of $100 per person. Please note that this service is only provided for transportation from George Bush Intercontinental Airport Houston (IAH) to Huntsville for arrivals on Thursday (March 29, 2018) and for departures on Saturday (April 1, 2018). Contact conference chair, Laura Sullivan by March 9, 2018 at lls003@shsu.edu with any questions you may have regarding this service.
Airports
Sam Houston State University is 55 minutes from Houston's George Bush Intercontinental (IAH) Airport. Interstate 45 provides direct access from both the Houston and Dallas areas. Car rental at IAH is the most cost-effective means of transportation to Huntsville.
Many international airlines serve IAH including Aero Mexico, Air Canada, Air China, Air France, British Airways, Emirates, KLM, Lufthansa, Qatar airways, Singapore Airlines, Taca, and Turkish Airlines, as well as most U.S. carriers.