Pedro Fernandez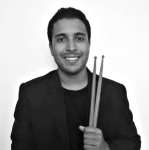 SHSU School of Music alumnus, Pedro Fernandez, currently serves as percussionist with the Cincinnati Symphony Orchestra. Originally from Panama City, Panama, Fernandez received his BM degree from SHSU School of Music where he studied with John Lane, Director of Percussion Studies. Performing previously as acting principal percussionist of the Houston Ballet Orchestra Fernandez has appeared as a soloist, chamber musician, and in orchestral settings across Latin America, the United States, Spain, and China. He has performed with the Houston, Miami, and Palm Beach Symphonies, Florida Grand Opera, Symphony of the Americas, and The Henry Mancini Institute among others. He has also appeared as a marimba soloist with the National Symphony Orchestra of Panama.
Tom Hull

Tom Hull was named the Assistant Technical Director for the Collin College Theater Department in 1999. Prior to joining the College, he spent five seasons as the Assistant Technical Director with the Dallas Theater Center and also worked with the Shakespeare Festival of Dallas. Tom received his BFA from Sam Houston State University where he focused his training on set construction and stage lighting. A native of Plano, and a former Collin student, Tom is excited to serve on the Collin Theatre faculty. He is an avid photographer, and his tech crew won the prized "Golden Trike" as Outstanding Technical Crew at the 2001 ACTF Regional Festival. Tom's voice can be heard on the hit video game Brothers in Arms. He continues to teach at Collin College and design for the Collin Theatre Center.
Jarell Rochelle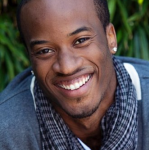 Jarell Rochelle is a recent graduate from Sam Houston State University. While here, Jarell earned his Bachelor's degree in Fine Arts and pursued his life-long dream of a career in dance. A fierce competitor, Jarell has a passion for dance that lives within him and inspires him daily. Jarell participated in a number of productions in Sam Houston's department of Theatre & Dance and enjoyed teaching intensive workshops to high school and junior high school students who, like him, wish to pursue a career in dance.
Most recently, Jarell joined the competition "So You Think You Can Dance," a tremendously popular TV show on Fox (Thurs at 8/7c), where he just made it through the first round! See the video audition here.
Watching Jarell dance is like watching an entire play unfold in front of your eyes; the story and message is clear and audiences are eager to take the journey with him. A brilliant choreographer and an intensely passionate performer, Jarell lives and breathes his art form and is quickly becoming a master at his craft.
World renowned choreographer/performer Debbie Allen recently asked Jarell to come to her summer intensive program in LA. There he will receive training from the best dancers around the world.
Nikki & David Belshe, MT-BC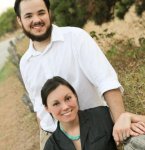 Nikki ('08) & David ('09) Belshe graduated from Sam Houston State University with a Bachelor of Music in Music Therapy, becoming board certified music therapists not long after graduating. In 2009, they founded Heart and Harmony Music Therapy, a private music therapy services practice based in Forth Worth, Texas. They also offer adapted music lessons for people with developmental disabilities. As of 2012, Heart and Harmony Music Therapy offers a University-Affiliated Internship to music students studying at Sam Houston State University.

"Our education at Sam Houston gave us a competitive edge in our field," says Nikki. "Agencies and clients we work with often praise both our clinical and musical skills. We felt extremely prepared for the professional world."
Nikki credits Karen Miller, Music Therapy Director, for empowering her education."Professor Miller fosters student growth by challenging them to step outside their comfort zones, but that push is always accompanied by a nurturing and genuine mentorship. She shares her knowledge in a captivating way and her passion for the field in contagious." She continues, "We feel blessed to be professionals in a field where we can utilize our talents and passions to better the lives of those around us!"
Hubert "AichJones" Jones, Jr.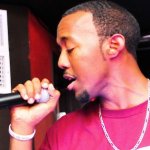 Hubert "AichJones" Jones, Jr. is an independent recording and performing artist based in San Marcos, Texas. His day job as Assistant Manager at Armani Exchange supports his true passion: writing and performing music. AichJones performs in San Marcos, Austin, Houston and College Station, among others. He's currently preparing the debut of his second album.
A music major/business minor, Jones graduated in 2009. He credits Dr. Bankhead and Dr. Plugge for teaching him to go after his own dreams rather than doing what others thought he should do. But he does give credit to his business minor for helping, too. "Everything in life is run by a business so it's beneficial to know how they operate," says Jones. "Adding a business management minor to my degree was the best thing I did before graduating." To learn more about AichJones, visit his website Against the Odds Records
Audrey Castoreno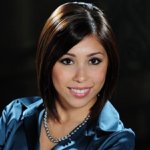 Audrey Castoreno is a reporter for KAVU News Center 25 in Victoria, Texas. Audrey Castoreno has a unique way and style of breaking through to her audience and as a journalist she strives to bring the truth to light, tell both sides of the story, and strike a spark in her viewers. She hopes to further enhance her techniques by finding a newsroom that will help her grow as a journalist. On this site you will find her resume, biography, as well as several examples of her work.
Lindsey Henry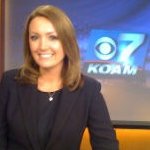 Reporter KOAM TV Joplin Missouri. Lindsey Henry was raised in Katy, Texas, a suburb of Houston, though most of her family is from Joplin. With a degree in Mass Communications Broadcast Production, Lindsey interned at KXAN-TV in Austin, Texas, and also spent time at KIII-TV in Corpus Christi.
Jeff McShan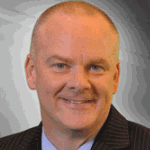 KHOU 11 News Reporter Jeff McShan is a native Texan, who grew up in Houston and graduated from Sharpstown High School. He began his broadcasting career more than 25 years ago in Huntsville, Texas. He attended both Texas A&M and Sam Houston State universities and has a Bachelor of Fine Arts degree from SHSU. Jeff strongly feels that his job is his public service to the community. Since becoming a reporter he has been honored several times for his outstanding work in the Houston area. His accomplishments include winning a regional Emmy award while at KHOU. As a general assignment reporter, Jeff can usually be found covering a wide range of topics on KHOU 11 News at 10.
Rachael Kay Gleason

Rachael Kay Gleason has passion for maps, science fiction, nerdy day trips and great journalism. She got her start as a strait-laced newspaper reporter in East Texas. But her two years at a nonprofit newsroom in Michigan inspired a new way of looking at journalism: bytes instead of inches. Now Rachael experiments with social media and calls on her geography training to marry maps with thoughtful reporting.
Mia Gradney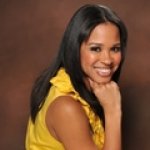 Mia Gradney is a native Houstonian who returned home in 2000 to launch news on Houston's Channel 39. She anchors 39 News at 5, 5:30 and 9. When she's not at the anchor desk Mia can usually be found keeping up with the latest lifestyles, trends, and entertainment. Mia has always been a dedicated community member and journalist. Before joining Channel 39 she anchored and produced Good Morning Southeast Texas in Beaumont, while establishing a children's reading program. She also anchored, reported and even sports reported in Victoria. She started her career behind the scenes at Houston's KTRK, following a successful internship.
Andy Pondillo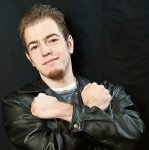 On-air talent for top 40 radio station Candy 95 (KNDE-FM) in College Station, TX. Andy Pondillo was hired on during his senior of college to host a four-hour live show, every Sunday. Since then he has moved into a Saturday and Sunday time-slot, has an official blog, and over 400 followers Facebook and Twitter combined. With over a year of experience he feels poised for the next big thing in the radio or broadcasting industries.