In Greek mythology, Iris was the personification of the rainbow and a messenger for the Olympians. At SHSU, Iris is a space where students can collaborate with technology to reach audiences across a variety of media.
Staff
Dr. Brandon Strubberg
Director
Rosa Cerna Torres
Staff member
Lindsey Kinane
Staff member
Iris in the news:
---
The Department of English is hosting the Iris Technical-Communication Suite ribbon cutting ceremony and open house on Thursday from 2-4 p.m. in Evans Complex room 251 to give tours, equipment demonstrations and provide refreshments and conversation with faculty who are familiar with the suite.
By Tesla Cadena
---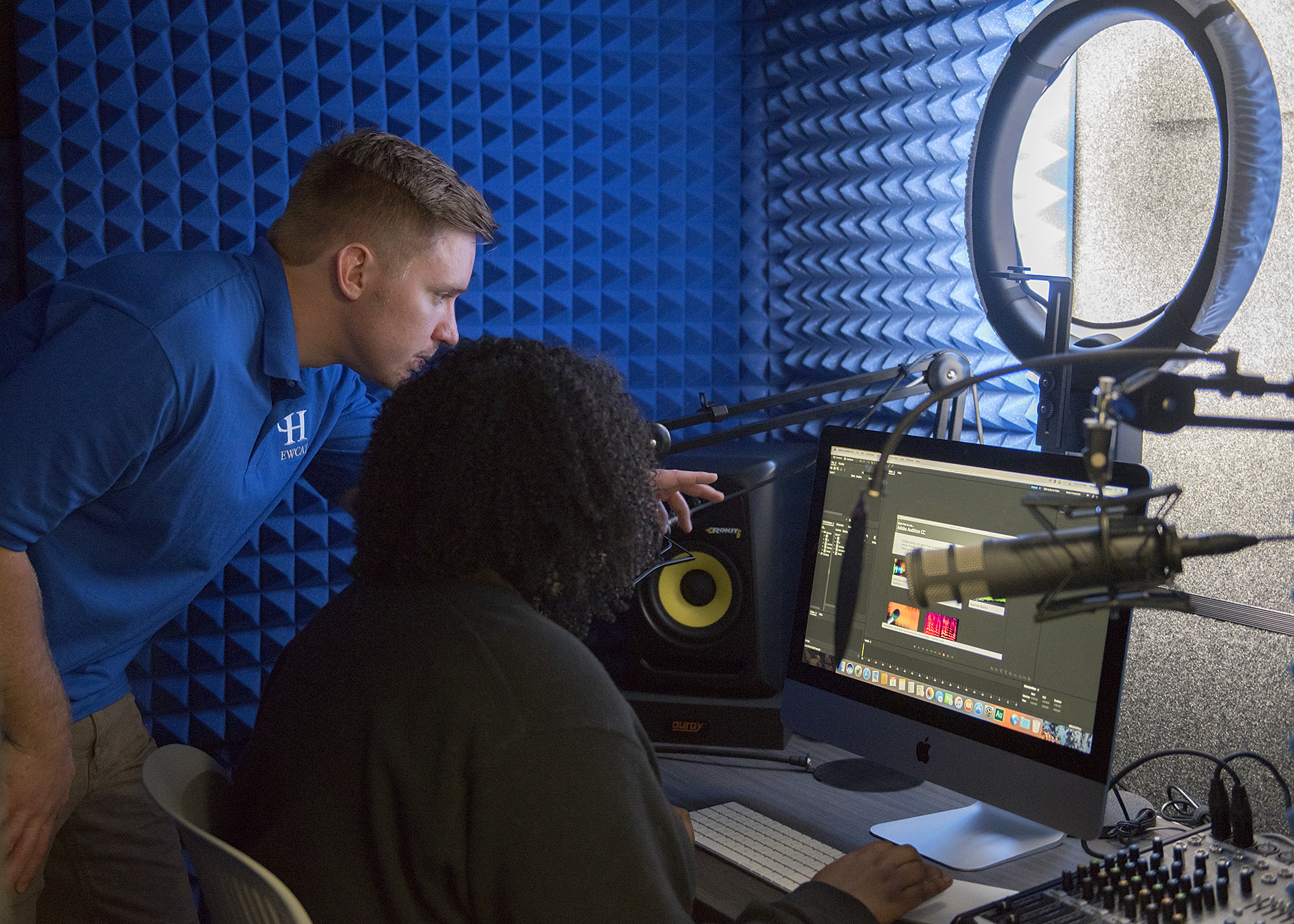 The Iris Technical Communication Suite officially opened its doors to the Sam Houston State University community on Thursday, April 12 with a ribbon cutting ceremony and open house.
This long-awaited creative space, located in the Evans Complex room 251, quietly opened in the fall of 2017, but was not fully operational until now.
By Hannah Haney